Vic has already
blogged about it
, but I need to throw my two cents in too... we threw a rainbow baby shower for our good friend Vicki this weekend. We had a blast picking out
cute rainbow ideas on Pinterest
... and nicely reining each other in when we started to go over the top. Here's Vic and I with the mama-to-be.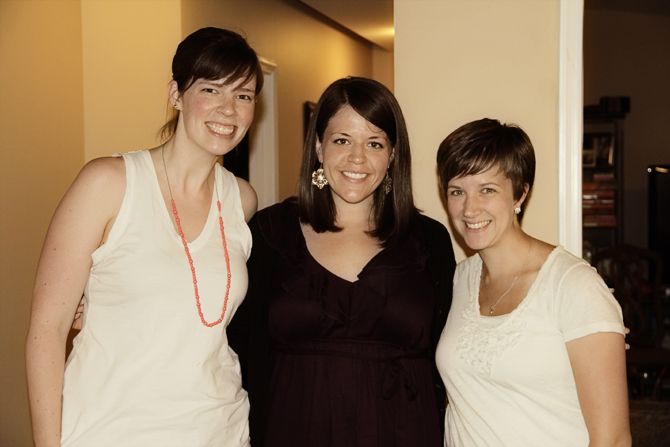 I held myself back from designing eight zillion things for this party--I just made an invite, thank you cards and some favor tags. I'll eventually make more to sell on Etsy but in the meantime you can
buy the invitation here
. Did you know I love chevron-ny things? I do.
Our most fun feat was baking rainbow colored treats. They turned out MUCH better than I anticipated and were a lot of fun to make. Although somehow we were convinced that we should take a shot of tequila in the middle of our baking. The best part is that Sol and I bought the tequila at a Walmart in Mexico several years ago. And even better is that our credit card was declined when we tried to buy it, so we had to take a cab back to our hotel, then back to Walmart to buy our Mexican loot. Oh, Mexico. Please don't judge me for any of that. I think I only confessed that because I've had half a beer as I type this. Please don't judge me for that either. Anyways, a rainbow cake and some rainbow skewers. Also the cute cookies in the picture above, painstakingly rolled and stacked by Vic.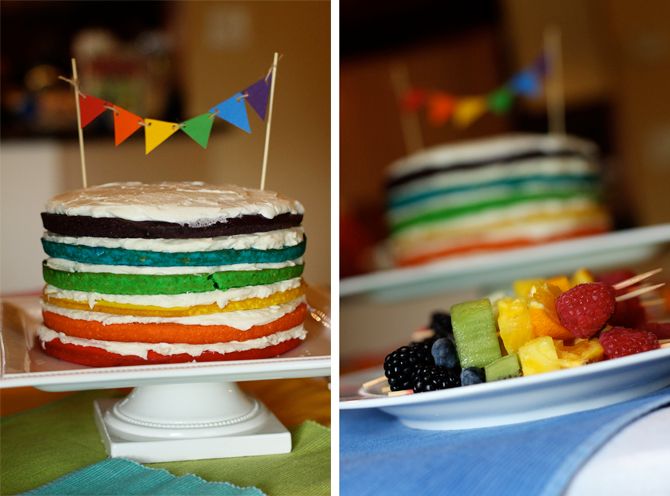 Chevron Rainbow Shower! It's a cute one, you know you want to buy all our stuff and throw one yourself...