Welcome to the return of Mondays with Mom, where I let my mom write some stuff on my blog. Feel free to go back and read the first few posts... After a move from Tulsa to Little Rock and having their 3rd baby graduate from high school, Mama is back to write some though-provoking prose! Here she is...
In 2003, Daniel was in Mrs. Knickerbocker's 4th
grade class in Andover, KS. The class had an assignment to write a letter to the 12th
grade version of themselves. The letter was to be delivered after they graduated from high school. Take a second to read Daniel's cute letter in his sweet cursive. (Answer to Question 3: yes, 4th grade Dan, you have a girlfriend.)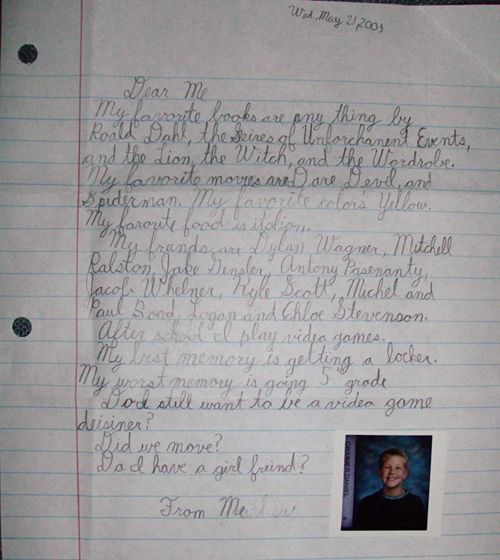 Since that day, our family moved from Kansas to Orlando to Owasso, OK to Little Rock. What are the odds that a teacher (who had moved a couple times herself) would put forth the effort to contact Daniel (thank you, facebook!) and make sure that he received the letter? Look how much 4th grade Dan has grown--he's now a very tall, bearded high school graduate!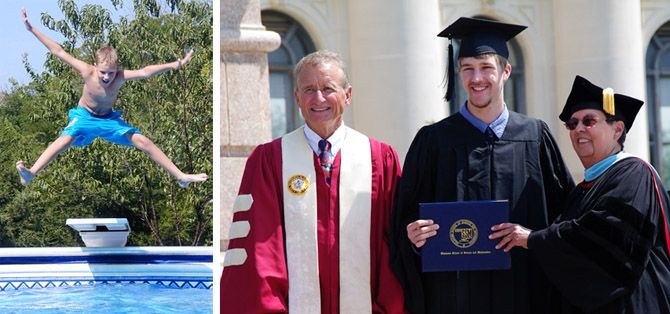 Besides my admiration for Mrs. Knickerbocker's dedication, it got me thinking about what I would like to tell/ask future Cynthia or more importantly, what do I wish I could tell 40 yr old Cynthia. There are many things that I would warn her about, but today the top of mind is... ZUMBA.


Dear 40 yr old Cynthia –


In 2001, Zumba will find its beginnings in Miami, so get ready. Get some cute dance clothes, leave the kids with Dave and find a Zumba class. If you will keep up those sexy dance moves, then 50 yr old Cynthia won't look like a disjointed giraffe when trying to remind her 50 year old body how to shake her booty. Thanks for your help!


Fondly, Future Cynthia


PS – dance like nobody is watching!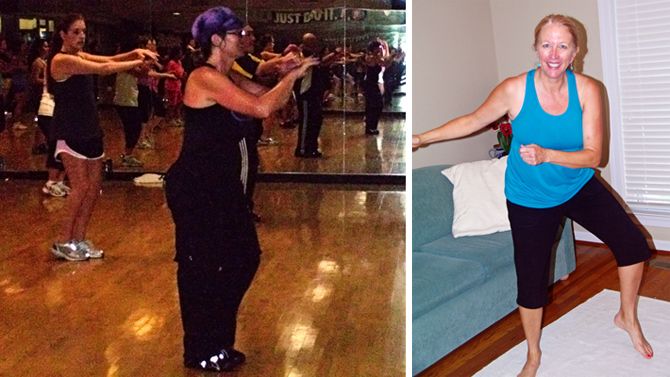 (My mother wanted me to note that my photography skills came from my dad and not her.)
And a shout out to the 20 – 30 year old super stars in my ZUMBA class – thanks for being so kind to me. In my mind's eye, I am just as sexy and coordinated as you are. As long as I avoid looking at the full wall mirrors that surround the dance studio, the version of reality is intact!
So, the new theme for Monday's with Mom... the letters that I would write to future (or past) me. The theme seems perfect because Rachel's blog is exactly that – each post is a love letter to future Rachel and we are following along for the ride!