I like to call this picture, "The Wild Beast Devouring His Prey."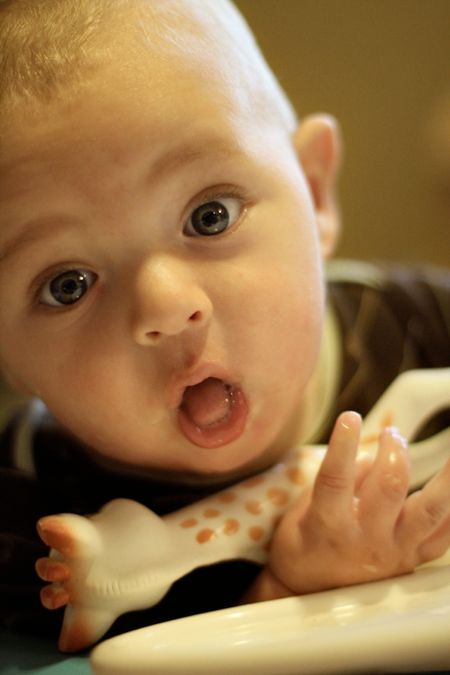 No seriously, he was going to
town
on poor Sophie. Like, straight for the jugular. He has animal instincts.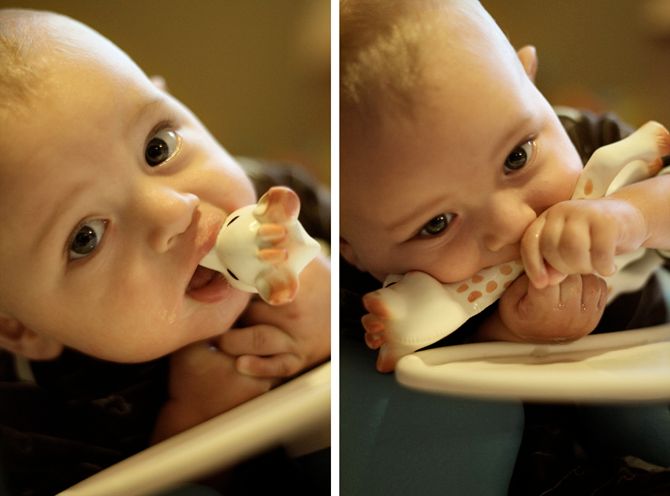 Please ignore my goofy voice in this video. One of the best best things about this age is that they will smile when you just
talk
to them. Finley? I can not possibly be funny enough for him to smile at me most of time.