Basically this post is for Victoria, who loves Presidential Libraries.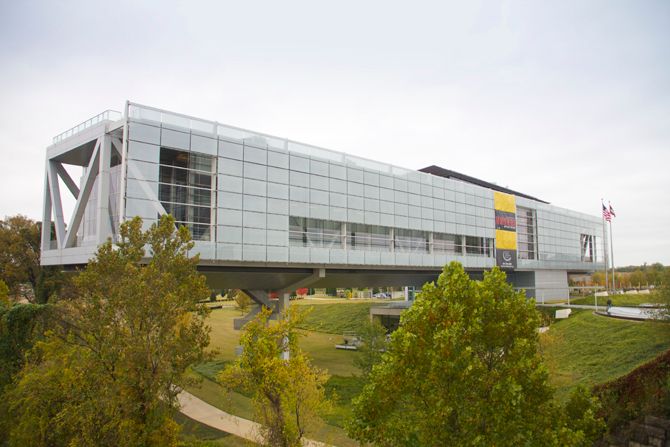 The Clinton one is lovely. It's a cool building (although less cool than the JFK one) even if it has been compared to a mobile home sticking out over the Arkansas River. I'll let it slide. I mean that figuratively--I don't actually want it to slide into the river.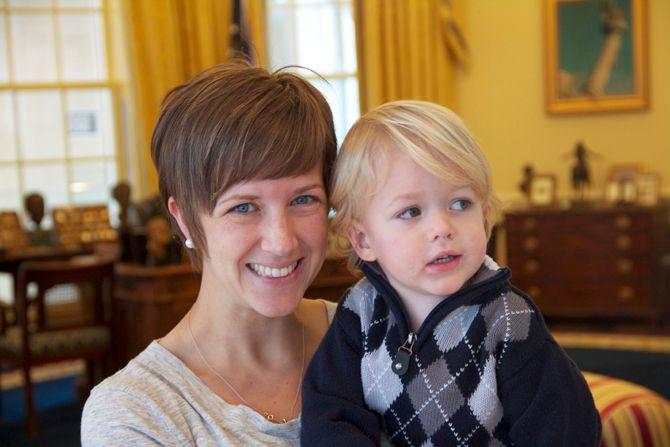 The coolest part was a replica of the Oval Office. I mean, I live near DC so I guess I could maybe somehow go on a tour and see it... but that sounds like a lot of work. And security clearance. So here's a replica--complete with the Presidential seal on the ceiling.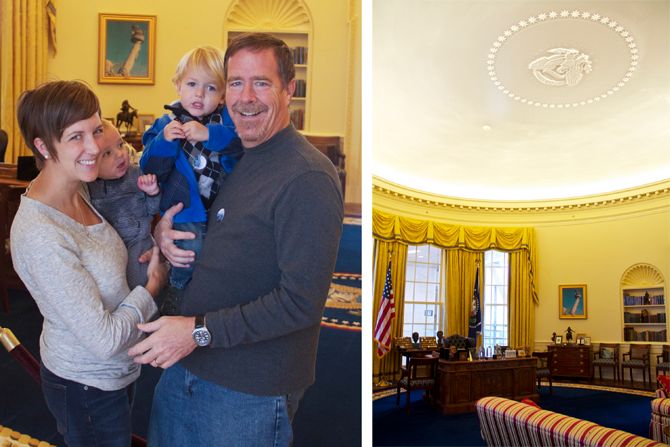 The security guard who took our picture said, "Who knows, one day one of these boys might be President!" Which made me think a little because I guess they could. I mean currently I was thinking Finley would probably go on to be a professional button pusher and Braden would be a world class drooler... but I guess I shouldn't count being President out yet.
My dad used to talk about using our "White House manners" for when he was President... I guess I shouldn't quite count him out yet either. I don't think there's an upper age limit on the Presidency, dad.
I'll leave you with this picture, especially taken for Vic.
How many of our presidents/lady on the right can you identify?