We're in Arkansas right now, enjoying all the pretty fall colors, rolling hills and the awesome snacks that my mom buys. The highlight so far has been a little restaurant that delivers your food by train--obviously Finley was mesmerized. I didn't take a picture of the train, but here's Finley watching it go around.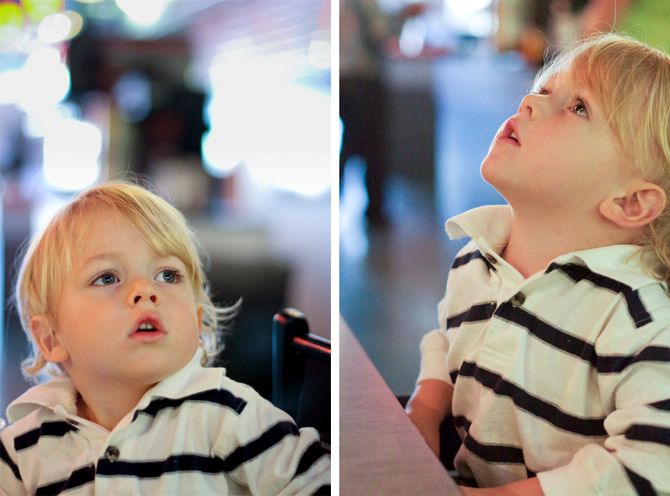 And can you believe this picture?!? All three of us smiling! Possibly the first of its kind. Also we are all wearing stripes.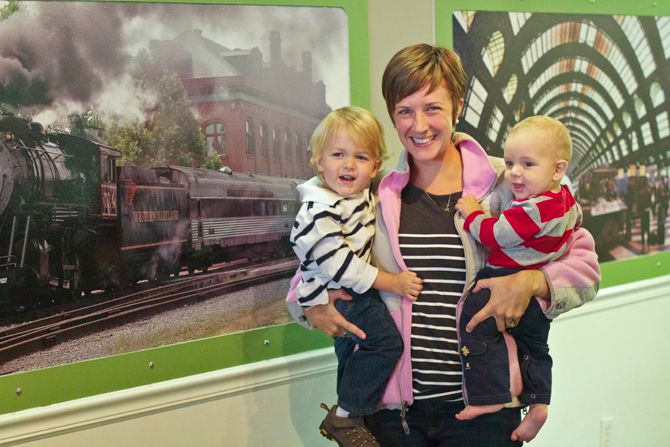 And my parents with the boys.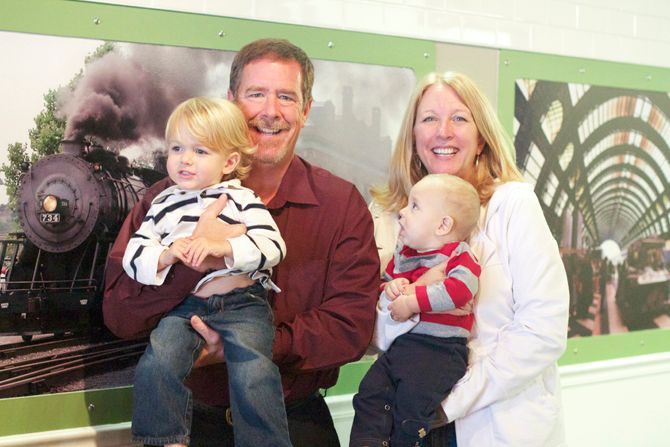 When we got home, Finley wanted to play with the train set. He was thrilled that the set had a Thomas the Train since we don't let him watch it. (They always seem to be grumpy and I don't like it... even if it is narrated by Alec Baldwin/Jack Donaghy.)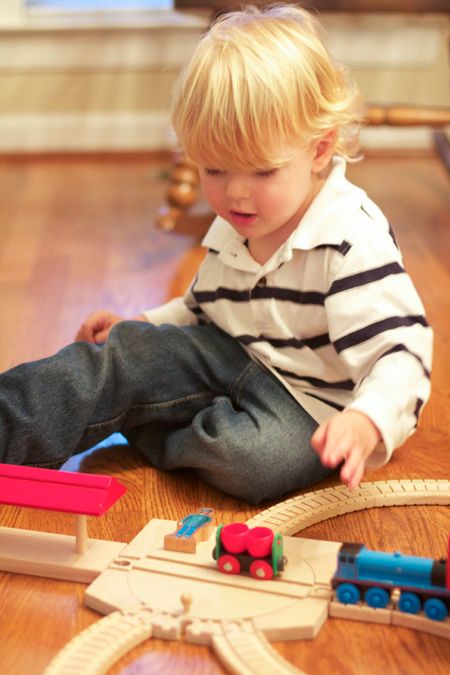 And two miscellaneous pictures from our time in KS that I just really love.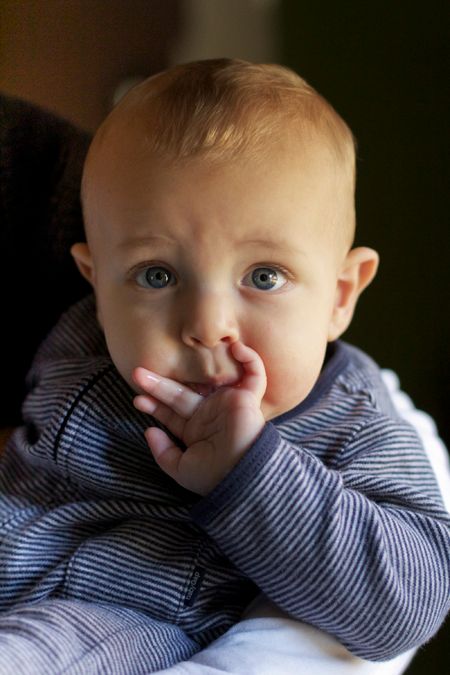 Oh lil stripey guys.