Have you seen these little guys?
They're the minions from Despicable Me. Perhaps a little obscure, but Carrie and I thought it was a good idea... unfortunately her minion hat didn't arrive in time for the boys to get a picture together when we were together in Charlottesville.

While in Lawrence, Braden reconnected with an old friend. Here's Braden with his pal, Ben the Lion.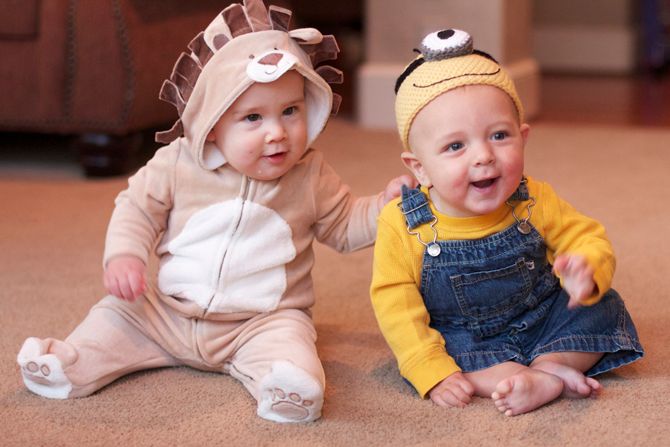 And here's me with my minions. Sol's gone for the week, so Vic and I trick-or-treated in KC with the boys. My camera got stuck on a very funky setting that we couldn't seem to fix... so let's pretend these pictures are awesome.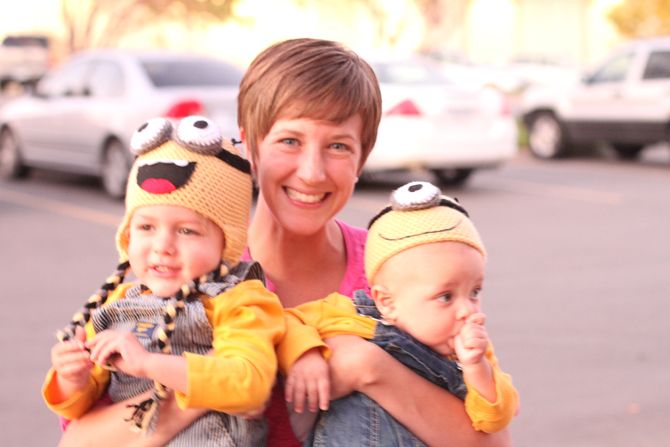 They were cute lil minions.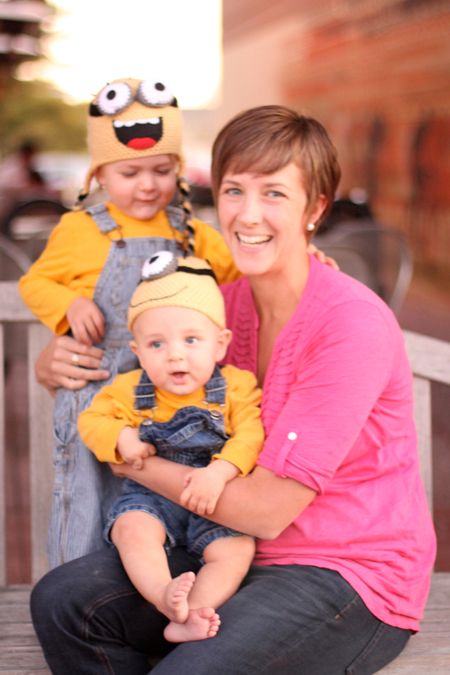 And here is my dear boy with his loot. The child LOVED trick or treating. He was pretty good about saying either "trick or treat" or "candy" when people answered the door. His favorite part was ringing the bell at the doors and I never had to remind him to say thank you. Unfortunately, he picked Milk Duds a lot of the time when he got to choose his candy. Luckily, his mom doesn't let him eat much candy so we have a LOT to eat now. He was SO EXCITED. I can't even describe it.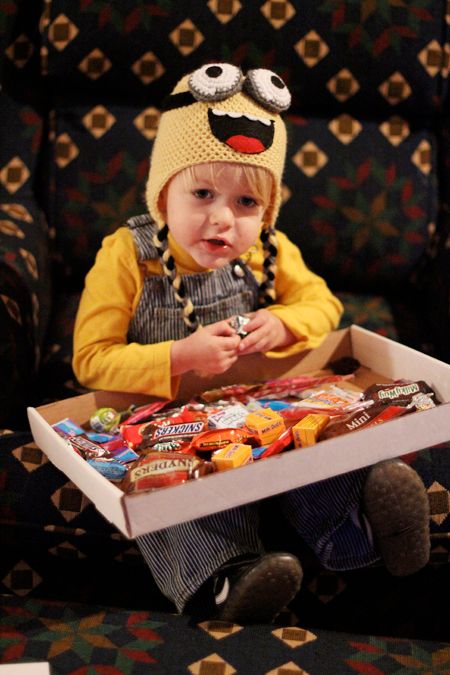 And a sweet video that's also out of focus, but cute.