I'm a little annoyed the Rebecca's Black song is stuck in my head today... and I'm sorry if it's stuck in yours too. Really, I am.
I'm here to share two things with you.
One, my cute boys.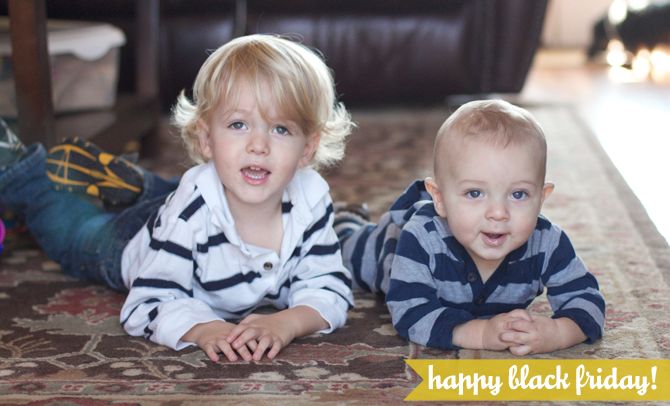 And two, a code to get you your very own plate at 25% off. I'm so excited that I get to participate in the Black Friday insanity! (Sidebar: does anyone else think it's strange that Thanksgiving is all about thankfulness and then we switch gears into being very needy crazy shoppers the next day? Like seriously, the Amazon Lightning Deals make us lose our mind over here.)
Go use the code BLACK25 to get 25% off until the close of Cyber Monday. Christmas orders need to be placed
and approved
by November 30th to arrive in time for Christmas! I'm shocked at how many plates I've sold in the last two weeks, so go be a cool kid and buy a set.