Even though the jury is still out on how we are actually going to handle Santa, we went ahead and took the boys to meet him this morning. There was no line and better yet, no tears! When I asked the lady working the line if she saw a lot of crying kids, she said the worst age was 8 months to 2 years--what a coincident! I have an 8 month old and a 2 year old.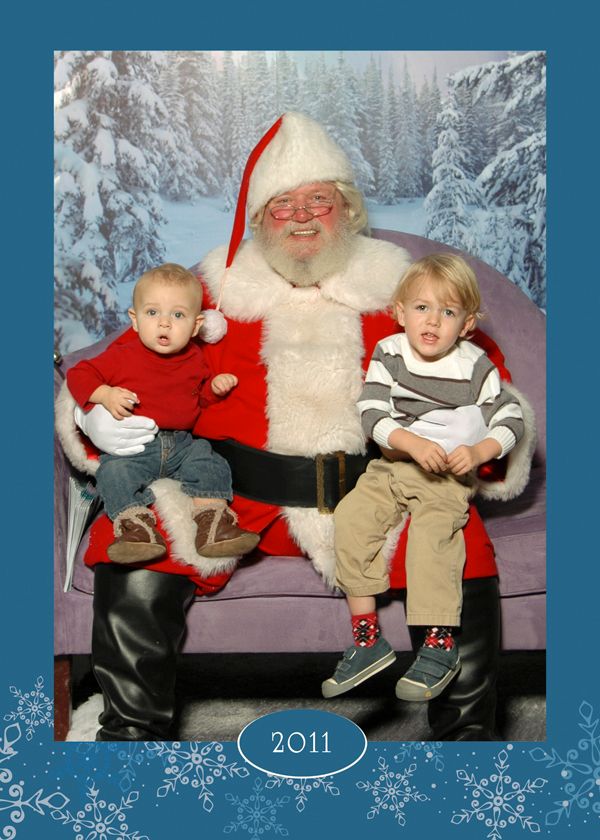 Finley's socks are cracking me up. For some reason they just make him look really big.
I'm kicking myself a bit for not taking Finley the last two years. As little as he would have understood, it would have been nice to have two years of history to compare this one to. Braden pulled Santa's beard and yanked his hat off--and Finley was a little nervous when we first plopped him on Santa's lap. He warmed up to him pretty quickly and told him that he wanted a thinking chair (from Blues Clues)... anyone know how we can get a thinking chair? Or talk him out of it?