How do you explain Santa to a kid who is always excited about seeing the UPS truck and the mail truck and the boxes they bring? (Seriously, he loves to point out FedEx and UPS and the USPS logos whenever he sees them. Yep, I online shop juuuust a little bit.)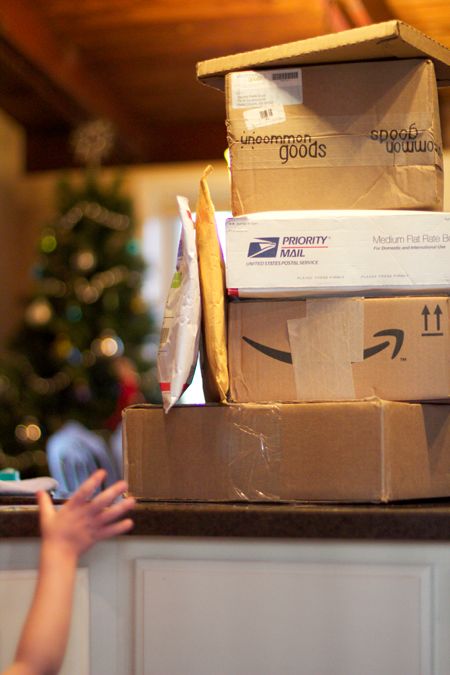 Upon getting all these packages today, Finley was ecstatic and kept saying, "These are my boxes for my mail box." He wouldn't let me open them--he just wanted to carry them to his "mail box" which is apparently the floor by his toy box. I don't know. Also, this saw is the perfect tool for
not
opening boxes!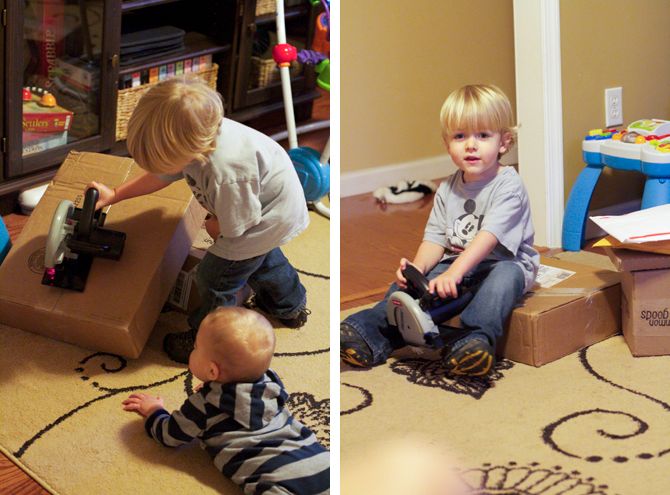 It's a little hard to get excited about the Santa when you see a real person come to your house often bringing packages--a guy in a brown uniform with a UPS truck instead of a red suit with a sleigh. And then I'm torn because how excited do I actually want him to be about Santa? I mean, I want him to know about Santa and get a few gifts on Christmas but I'd much rather him be excited about Jesus being born. For every time we talk about Santa or the silly Elf on the Shelf (his name is Ginger) we really should be talking about the birth of our Savior twice as much.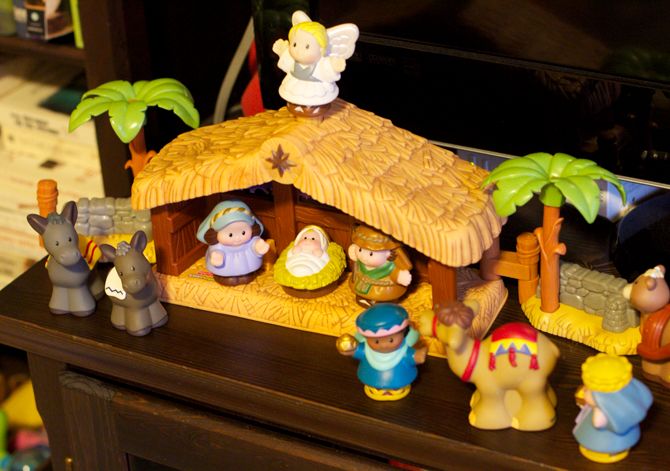 I bought him this cute
Fisher Price nativity set
so we could talk about the Christmas story and maybe he would love and play with Jesus. Instead he really likes to make the animals "drink milk" and insists that it's baby Moses and not baby Jesus. Thanks, Sunday school for teaching my kid about Baby Moses in a basket right before Christmas. We're having a hard time realizing there could be two different biblical babies in baskets. I know, it's tough. (And I needed one more picture for the post, I realize these have nothing to do with the text. Just cute guys.)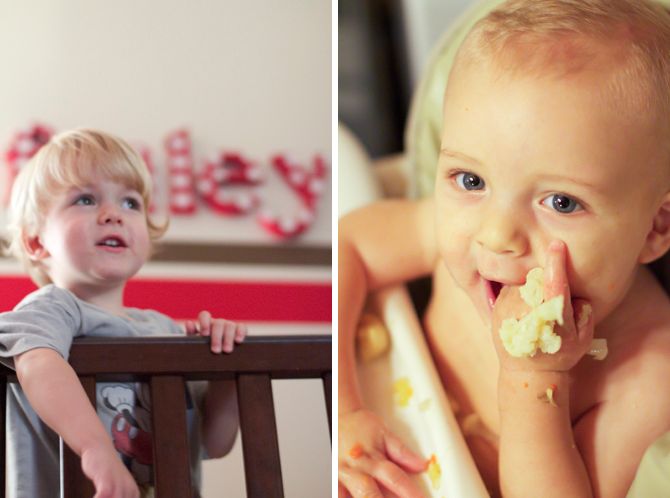 I made a cute advent calendar (actually, I half made it so I'll post about that when it's actually finished... in 2013) that I also hoped would help us talk about Jesus, but that's not going too well either. Apparently my felt ornaments are not too recognizable. Or finished. At the end of the day, he's two and a half. He'll get Christmas better next year. And until then, we'll keep rejoicing when we hear the rumble of the UPS truck coming up our street and trying to talk about baby Jesus NOT MOSES when we can.