Well, I make 22 out of 25 of the ornaments for the Advent Calendar. I'm actually extremely proud of that.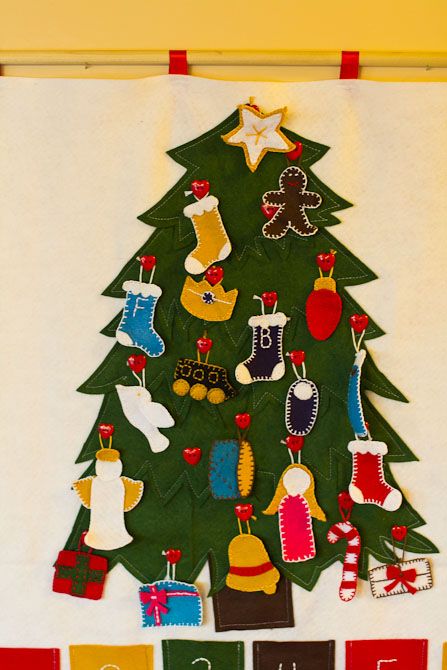 Do you see the Polar Express? That was a Christmas favorite around here. And do you like the star that looks like a starfish? Oh well.
So I need to make 3 more in the next 340 days... or so. I think I can manage that. Finley should understand more about Christmas, so I can replace some of these with ones from the Jesse Tree so we can focus on that story. My original goal was to make nativity themed ones and steer away from commercial Christmas stuff... but I just really wasn't creative enough.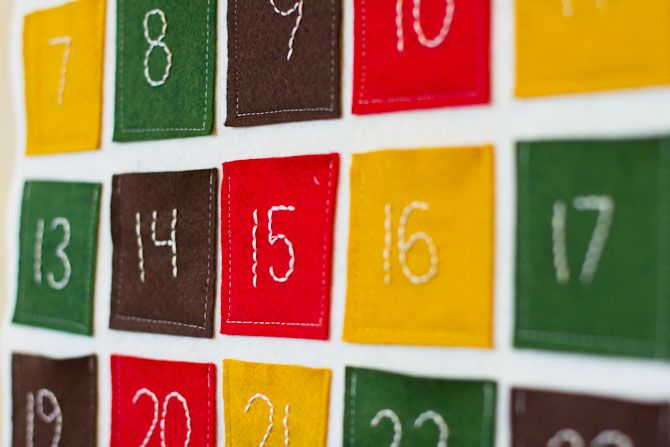 This may have been my least favorite part. I did NOT like making all these numbers. Except that I made them while I watched New Girl, so they make visions of Zooey Deschanel dance through my head.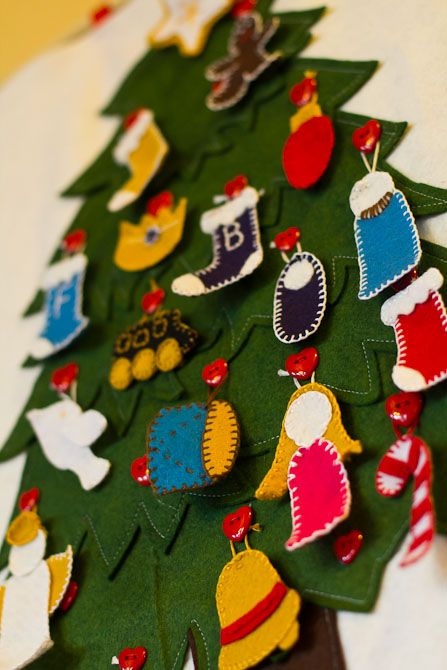 You can see my favorite ornament from this angle--Joseph and his rad beard! Awesome, right?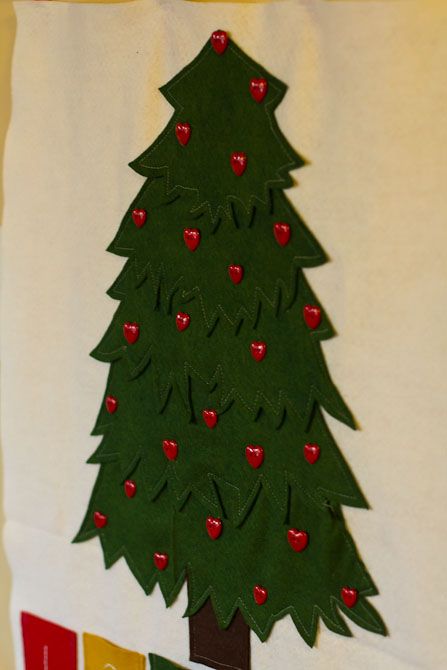 And here is the tree, naked, with just it's little buttons. Waiting for next year when we get to celebrate Jesus all over again. Don't worry, I'll remind you about this next November so you can get started early making yours. It's totally worth it. You know, if you don't mind your hands being cramped up for weeks.