It's been a crazy month in our household. One of Sol's plants was potentially striking--and my poor, unlucky husband was picked to be a scab in case of a strike. He got some steel toed boots and some forklift training--just in case. This meant he was gone for a few weeks preparing and waiting for a contract with the union. Fortunately, an agreement was reached and Sol got to come home--with a new cowboy hat.
On a positive note, Sol won a fancy pants award--and we all got to stay in a suite in the Four Seasons and eat delicious food all weekend. I was a terrible photographer--I forgot the camera for part of the trip and never actually got a great picture of all of us, but here's a brief recap of some of our adventures.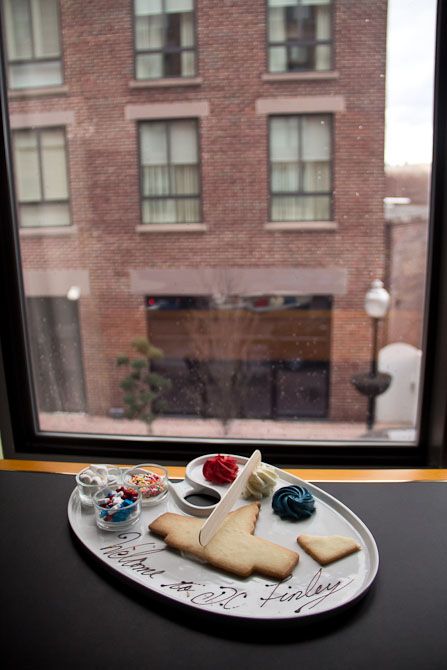 Some cute monument shaped sugar cookies were waiting in our room--Finley's name was written in chocolate and their were cute little candies to decorate them with.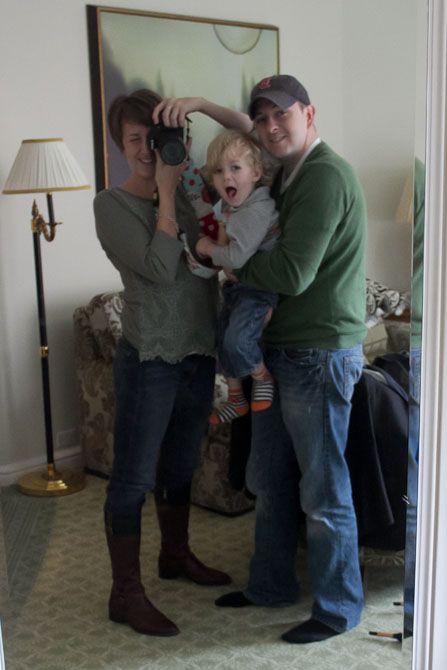 An almost family portrait in the mirror. This was after we go back from Ted's Bulletin for breakfast and we were happy from homemade Pop Tarts and tasty food.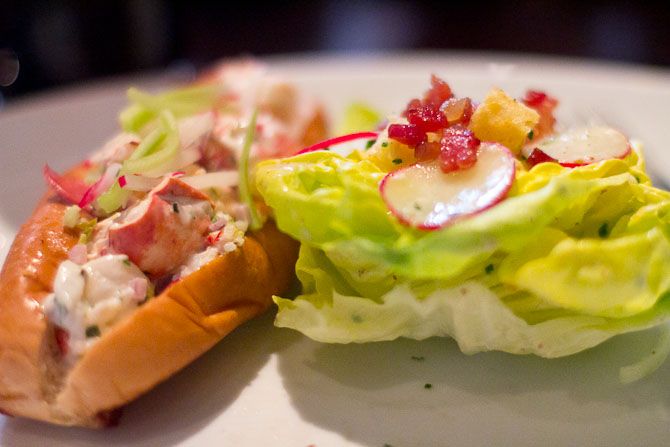 I managed to eat lobster four times in the weekend. This tasty lobster roll was from the Four Seasons restaurant. I also had a lobster roll from Tackle Box, lobster hot dogs from the Four Seasons and another dish I can remember.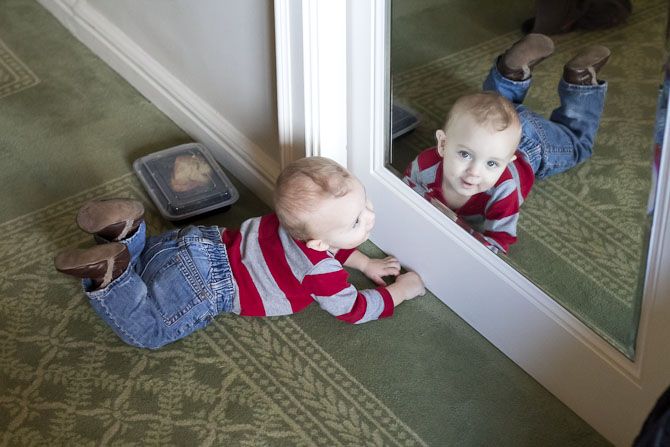 A cute little boy in the mirror.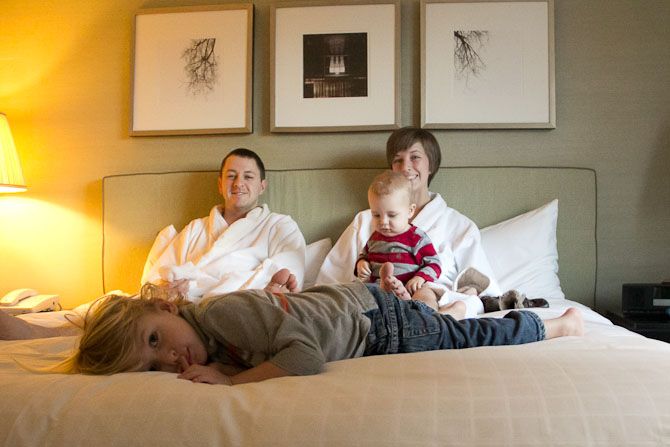 Fancy bathrobes! And we let Finley take pictures with the remote timer.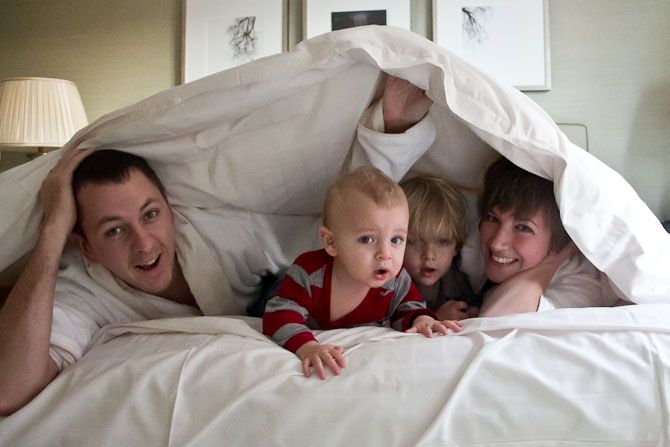 One of Finley's favorite games is "HIDE! DINOSAURS ARE COMING!" where we all have to hide under the blankets, lest we be eaten by dinosaurs.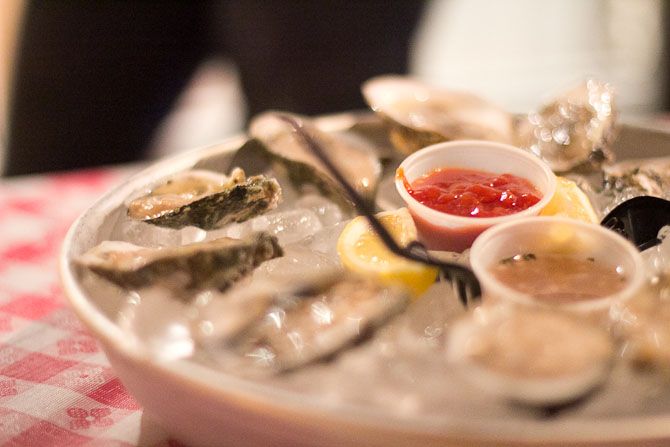 We had oysters twice. These ones are from Tackle Box. We also had Pinkberry twice and Baked and Wired once. In two days. Somehow our pants still fit.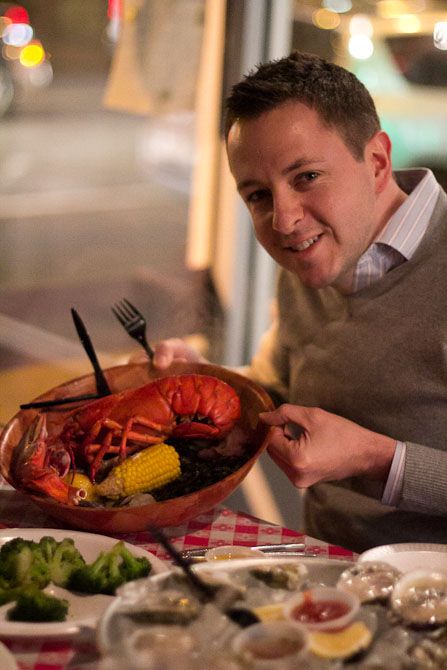 Sol's lobster dinner at Tackle Box. I took a lot of pictures there.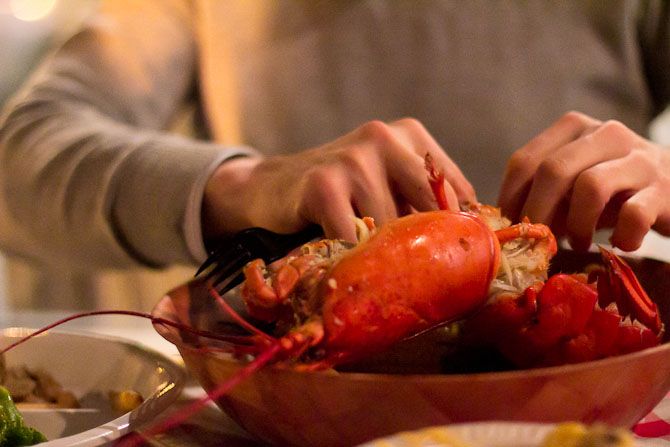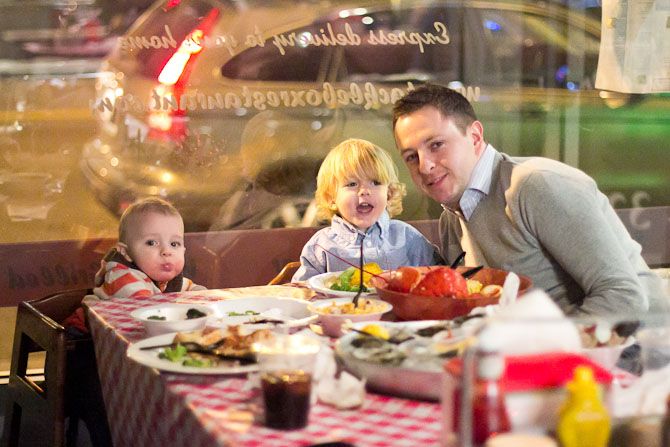 We ate seven meals out--with a two year old and a baby. Seriously. Our weekend revolved around food and it was heaven. Braden and Finley were both SO good. We metered out a steady stream of snacks that kept them entertained. It was seriously magical--neither of us had to take a kid to walk around to keep them entertained, they were just good. Looks like we can upgrade our dining experiences from Chipotle and Chick fil a to some finer establishments!