We've been at my parents house this week and are returning home today. After being away for two weeks, Sol informed me last week that he had a trip to Bentonville, AR this week and Denver next week... I immediately hopped on the old internet to find cheap flights to Little Rock so I could tag along. I really didn't think I could handle Sol being gone four out of five weeks!
Being here is such a treat for me. My mom cooks and feeds us and picks up all the toys. My dad tickles them and reads them stories. And I get to run solo (!!!) and do things like take Finley to get his hair cut while B naps and write blog posts.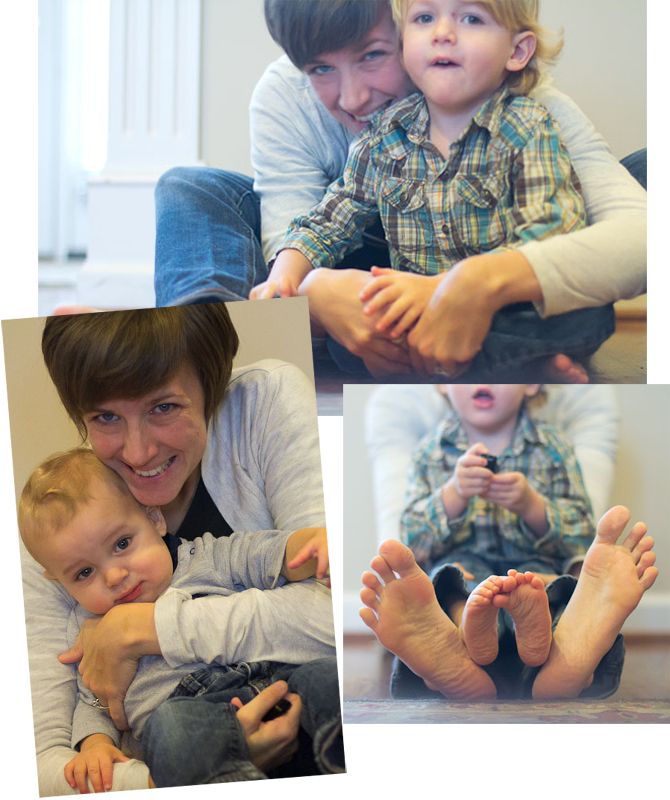 Some self portraits with the boys. As you can see, I was the only one excited to be in these pictures. But looks at those sweet toes! I'd say I could just gobble them up, but for some reason Finley has taken to sucking on his toes all the time, so I think I'll pass.