Saturday morning, I ran the inaugural Rock n Roll Half Marathon in DC.
I ran it two years ago
in 1:43:16 and this year I ran it in 1:43:58. That's what you call consistency, my friends. Sidenote: one of my favorite movies is "What About Bob?" and not just because it is set on scenic Lake Winnipesaukee. One of the little mantras I repeat to myself when I run is Bob's favorite saying (aside from "baby steps") "I feel good, I feel great, I feel wonderful." And it works. After saying it a few times I begin to believe it--try it sometime!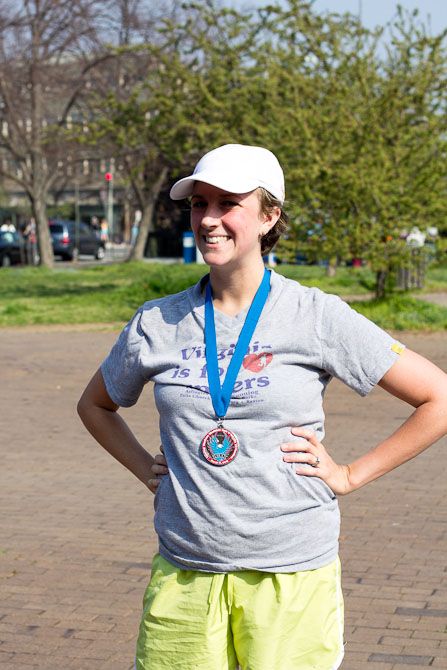 It was a very interesting day--starting with our train breaking down 6 stops from the race, me making friends with two pregnant girls and trying to get a cab to the race with them, then giving up and taking an extremely full Metro train to the finish. I started 16 minutes late with thousands of other people stuck on the Metro. This made the race a little different because I passed people the entire way--I never caught up to my pace group. (My favorite sign from the race said: You run better than the Metro! Amen, sign maker, amen.)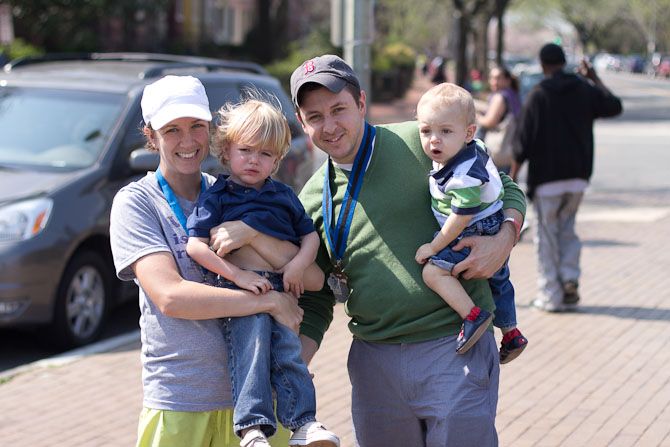 The other thing that made it interesting was that I forgot my Garmin.
GASP!
I obsessively monitor my pace and check to see how I'm doing and I really had no idea how I was doing the whole run. Since I didn't know when I started, it was tough to find out if I was on pace. I felt like I was keeping it under 8:00 min/miles and I barely did--I averaged 7:56. It was a little liberating to not have my watch--I just ran as fast as I could.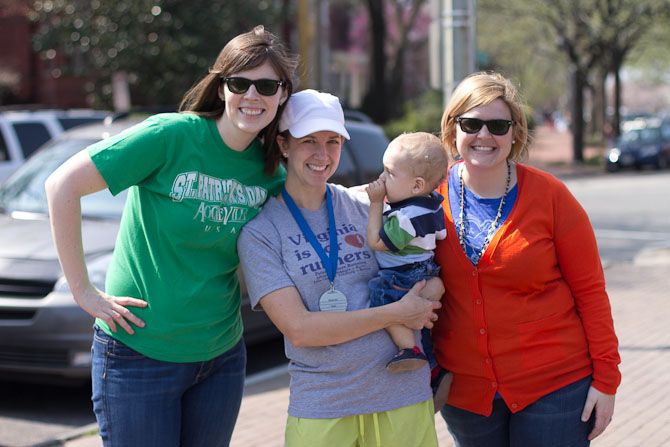 Sol, Vic, Kat and the boys did their best to make it in to DC to watch me run, but in the end DC transportation failed us all. I met up with them after the race in Eastern Market and we all enjoyed the warm spring day together.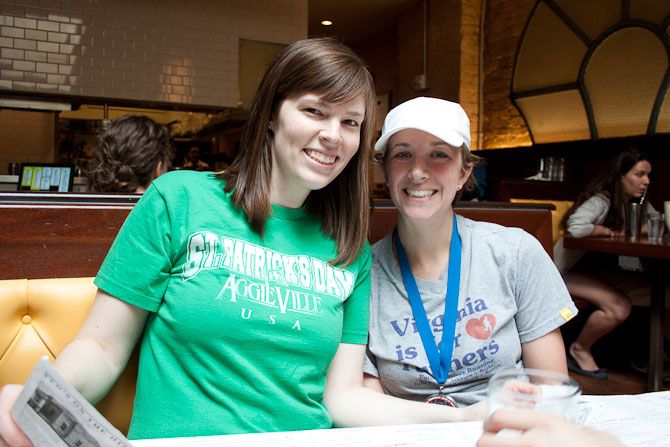 It was as sad as it always is to say goodbye to Vic today, and it's going to be sad to say goodbye to Kat tomorrow. It's been a whirlwind week--we've had 5 different house guests since last Thursday. I'm going to be loooonely Monday when I'm back to an empty house. Lonely and exhausted. Friendship wears me out in the very best way.
Next Race:
Potomac River Run Marathon
.