Three days before Braden turned one, he decided he'd had enough of laying and sometimes sitting in his crib. He surprised me by standing up after he woke up from his nap!
It's always shocking to walk in to grab your baby from their nap and they are doing something completely unexpected. This happened more with Finley because we didn't have a video monitor--it's been spoiling the surprise just a bit. Braden stood up in the bathtub like crazy for one bath last week, but other than that hasn't really pulled himself to standing. He loves to stand when holding your fingers, he just couldn't quite figure out how to make his body do it on his own.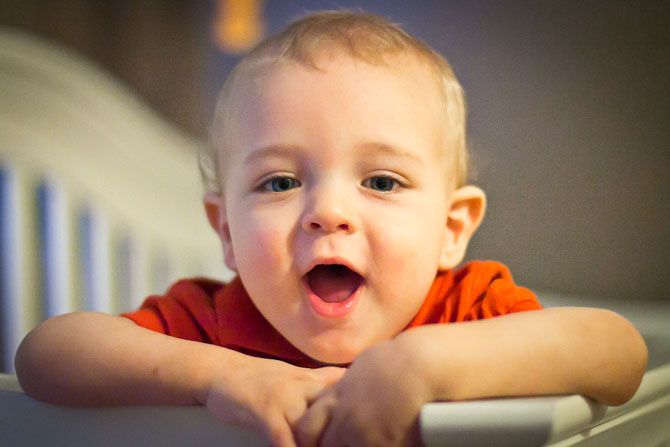 He's apparently got the hang of it now.
He's cruised like barely from one toy to another, but you better believe he is PROUD of the fact that he can stand up and play now.
Sometimes he gets a little excited and says. "Look ma! No hands!" Brave little munchkin.