Finley's third birthday party was almost a month ago... and I've delayed in posting about it because the party blog biz is very particular about not accepting posts that have been published elsewhere (apparently, including this rinky dink blog) so I got passed over by my favorite party blog, Amy Atlas, for Braden's party and wasn't about to let that happen twice. So I had to wait to share about it here until I knew if they were going to take it. And obviously, that pretty much killed me... and then I got too lazy to post it in a timely manner.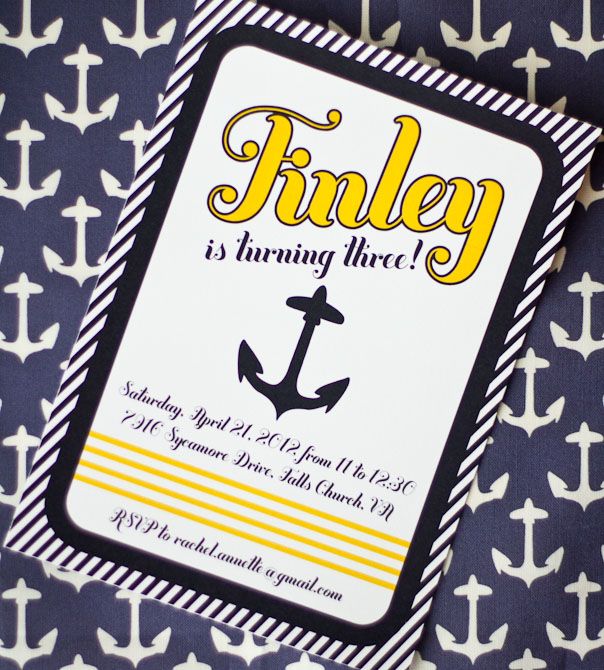 But here it is!
The sailboat party!
Interested in making your own backdrop?
Full directions are here!
We were lucky to order a rooftop carrier a few weeks before the party that came in an ENORMOUS box that I immediately knew needed to be a giant cardboard boat. Sol sweetly cut, taped and painted this bad boy. He's the best. Now the box is hanging out in the family room with the beanbag in it... obviously it's perfect for watching TV. Sol bribed them with their party favors to take this picture--I am SHOCKED that all five kiddos were willing to get in the boat and wear the hats. And look at the camera. This picture belongs in a museum--that's how rare it is.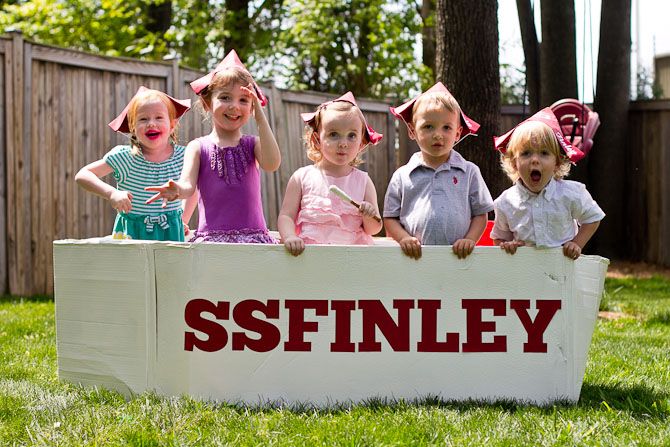 The kids really did have a lot of fun. This was our first "kid" party. We had four little friends over--and that was about our limit. Braden kindly slept through the whole party, and it would have been a little tough had he been awake!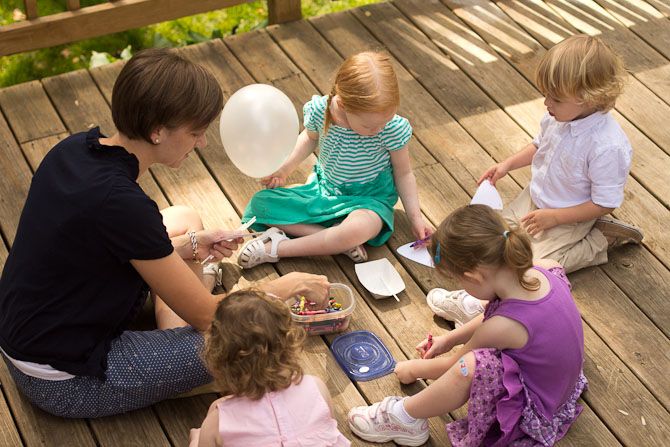 We decorated sailboats and floated/sunk them in the baby pool. It held their interest for a bit.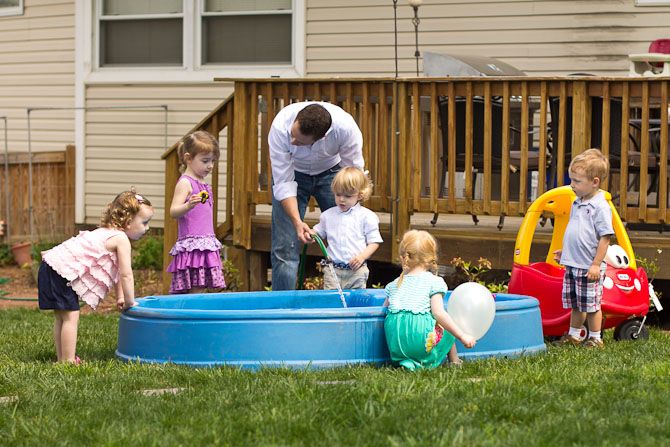 They played in the giant boat, while Sol pretended to be a giant and "attack" them. Only some of the kids thought this was funny.
We sent them home with a little personalized shovel and pail, a bag of chocolate pretzels, as well as their personalized hats and boats. I can't even begin to explain how loved those pretzels were--seriously, I couldn't get them to eat anything else. Not even their cupcakes!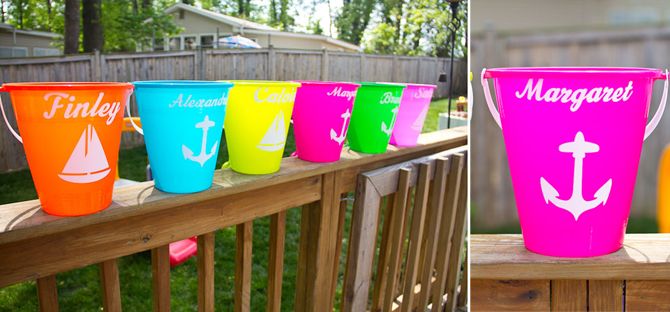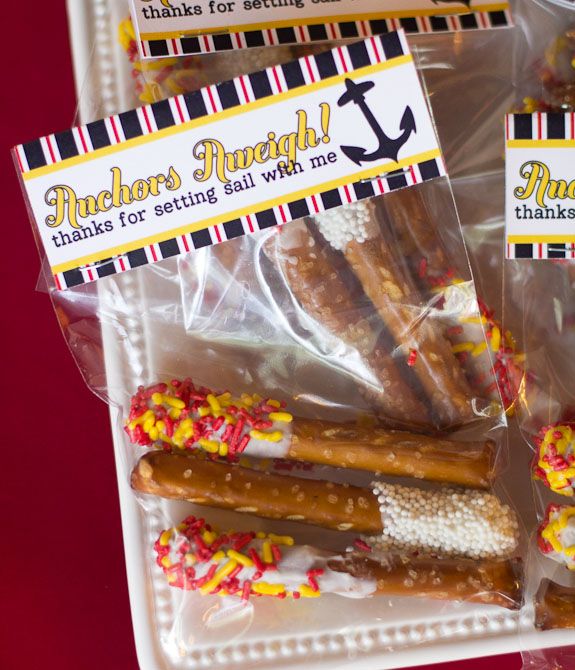 I tried to focus the menu on kid friendly maritime foods. Goldfish, pretzel oars, jello cups with apple slice boats, sailboat sandwiches and ice cream sundae boats filled with fruit. Also cupcakes, but as I mentioned, no one wanted them. So I ate eight.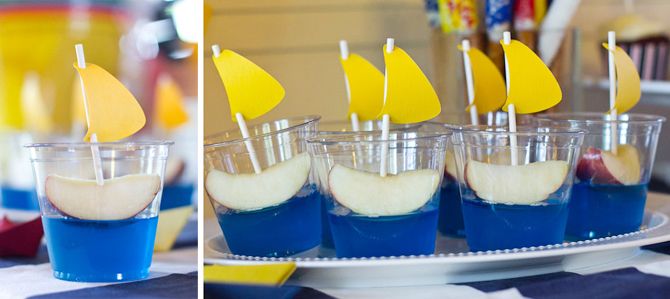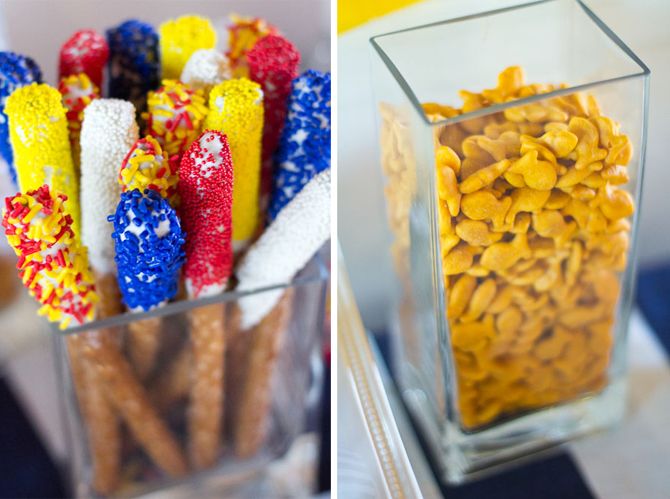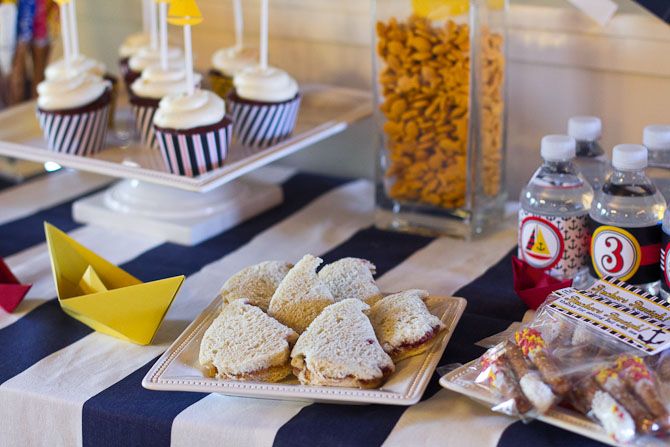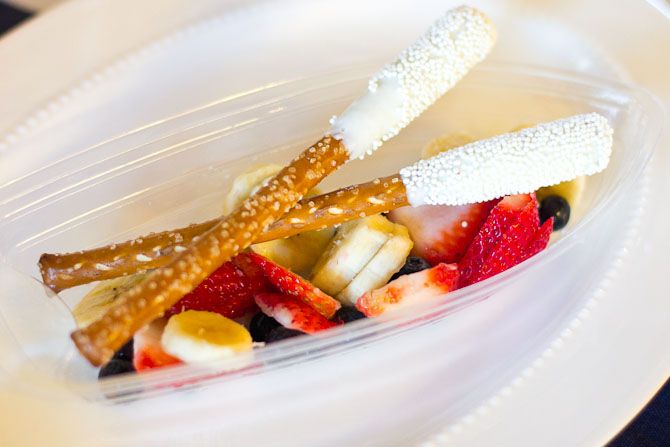 And one of my favorite parts of the party--the banner! I painstakingly made a version of every nautical signal flag in every letter... then used these six to spell Finley.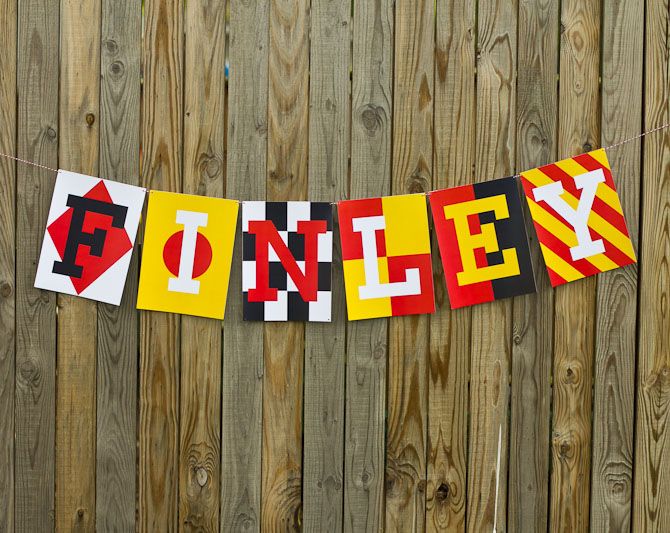 Isn't he a sweet birthday boy? I just can't believe he's three.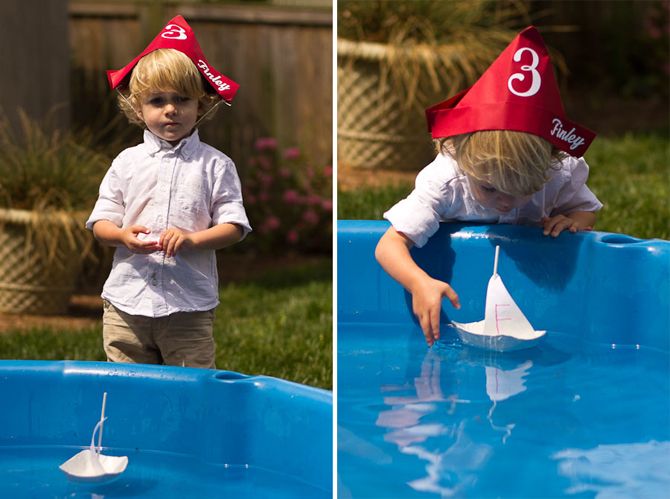 All paper decorations are available in my
Etsy shop
!