Dudes. I swung on a trapeze! Here's some proof!
Can you even believe it? I look like I belong in the circus! I'm flying though the air with the greatest of ease. As a celebration of my friend Kristen's birthday and kind of my birthday and just because it's fun, we went and took a
Trapeze lesson in DC
. I kept thinking that I had made a huge mistake (that's for you, Kat) and was a little nervous. Turns out, the scariest part was climbing the ladder. And jumping off the platform.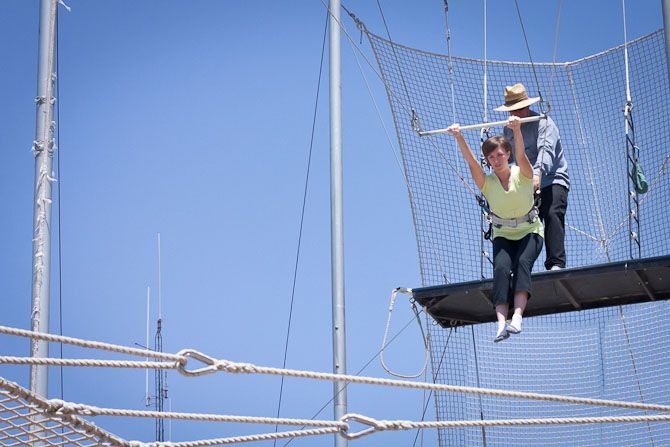 We learned two tricks--swinging from our knees and dismounting with a backflip and being caught from our knee hang. They yelled out commands for you to follow so that you would have the right timing for everything--and I got in trouble on my first swing because I did NOT follow directions. I'm terrible. One of the directions they yelled was to smile which I clearly did not do on this one. This is the look of determination.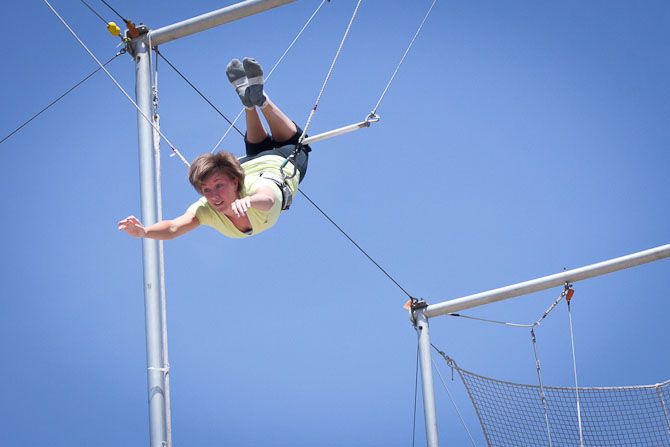 I took this picture of Kristen and she DID smile. See? It's fun!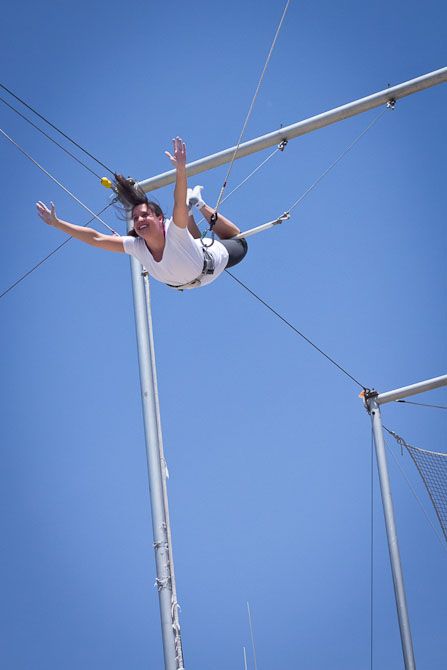 And here's my awesome back flip.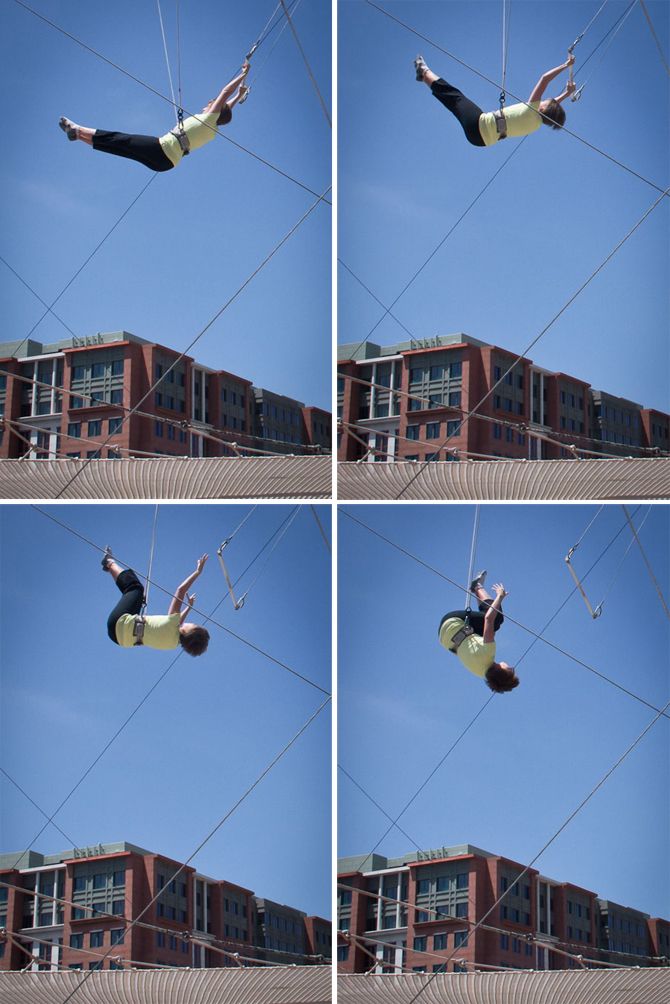 There were a few girls in our class who come quite often and were doing much cooler tricks than us--and that was fun to watch. There was also an 8 year old girl--as soon as I saw her go I realized that I really wasn't allowed to be scared.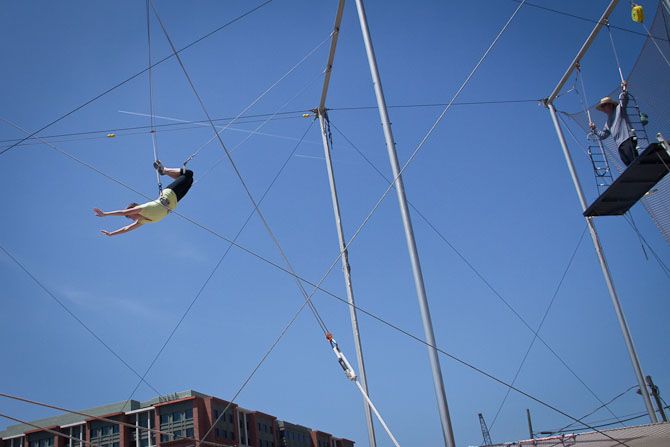 They have locations in Boston, Chicago, NY, DC and LA I think... so if you live near one of them, you should go check it out. Promise you'll like it a lot.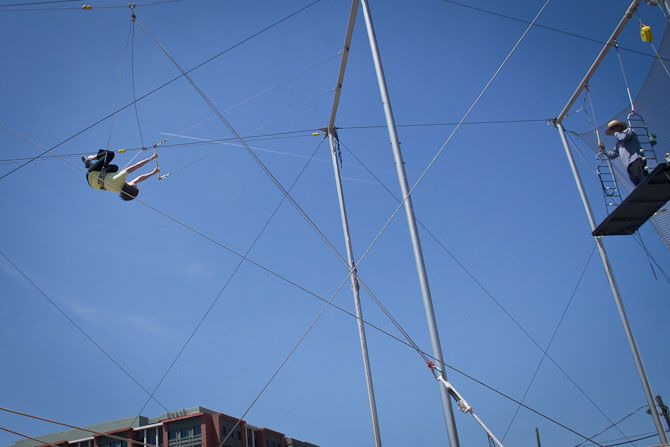 I also promise you'll be sore the next day. Apparently it takes a lot of muscle to hang from a bar.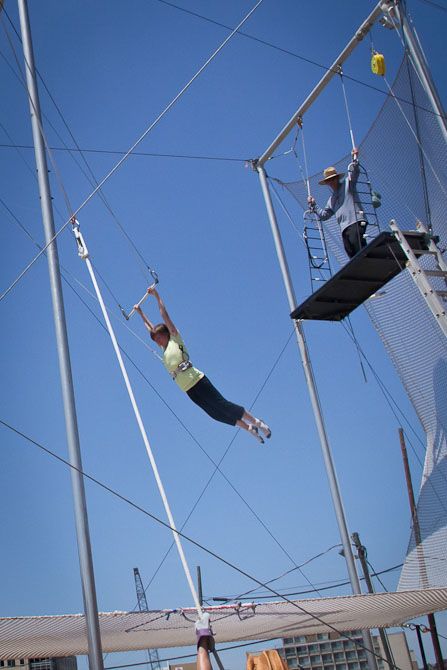 (Alison. You would have loved it.)