After being rained out a few times, we went with some friends to go pick strawberries at our favorite place--Butler's Orchard. It was a bright, sunny day and there were tons of red, ripe strawberries on the vine.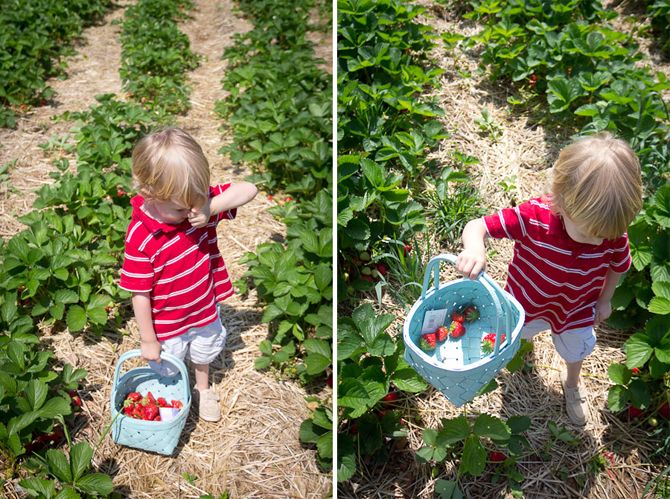 Finley refused to look at the camera because it was too bright. Sweet boy. He loved walking up and down the rows and asking me if the berries were ready. Braden was not so sweet--once he realized that we were essentially walking around an all you can eat buffet he was not content unless he was eating unwashed, unpaid for berries. Oh well. Have you ever tried to bend down to pick berries with a one year old in a Babjy Bjorn? No? Well you pretty much give them whatever they want to keep them happy because of the pain that comes with squatting down repeatedly. After about 20 squats, my quads were ready to die.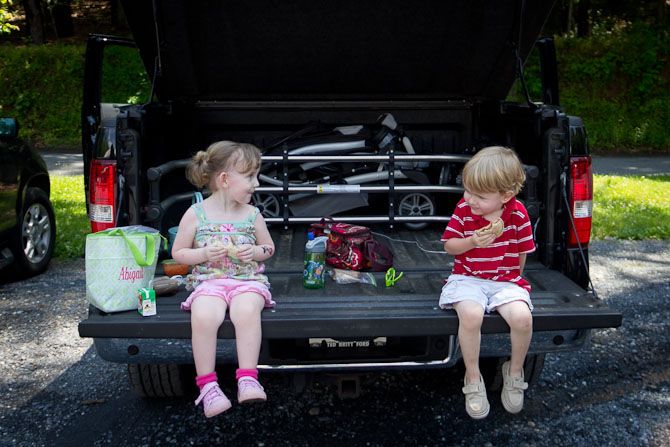 We had a picnic with the boys' girlfriends--Margaret and Abby. Finley and Margaret have a love/hate relationship--he loves Margaret more than anyone but he knows exactly what to do to make her upset and they continually press each other's buttons when they play! We don't know why they like each other so much because they drive each other crazy. And they would not sit together for a picture--boogers.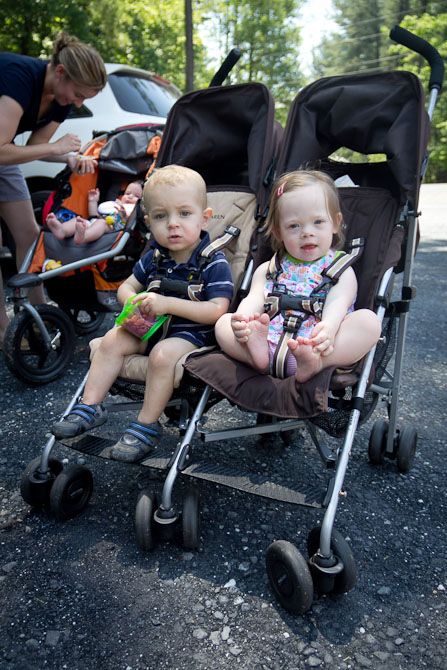 I'm sure Braden and Abby will be the same way--they'll be terrorizing each other in no time.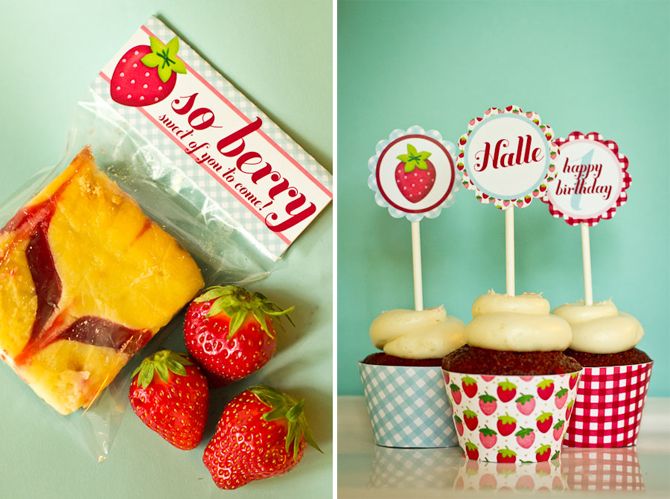 And speaking of strawberries--our little pal Halle is turning one! I made an adorable
strawberry party
for her. What could be sweeter? I love any chance to design girl parties. :)