For Father's Day, Sol went on a little Whole Foods shopping spree--he got lobster and steak to grill and more importantly, some sweet watermelon.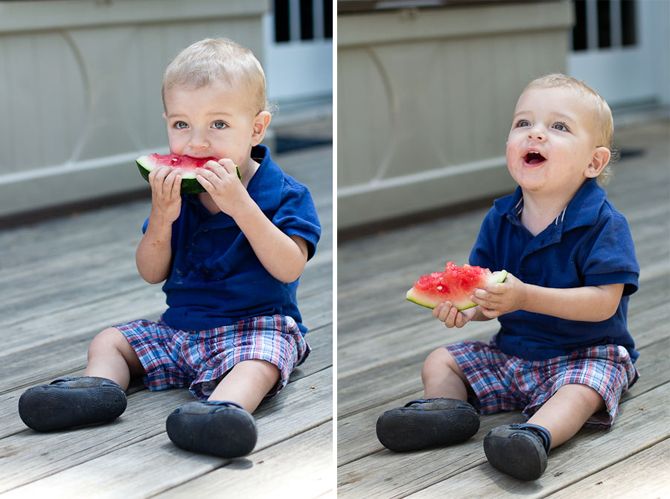 It was Braden's first taste of watermelon. He loved it, just like he loves everything that is edible. And some things that are inedible, like rocks. He's just trying real hard to get bigger than Finley.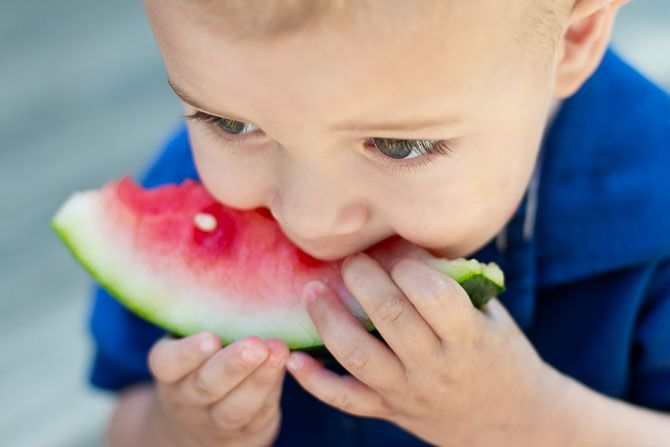 I don't like to eat things like watermelon because you have to use your hands and they get all sticky... so I always try to steer my kids away from eating messy foods. But oh the joy I would have been keeping from this boy. He clearly likes his watermelon.
And also he likes beer. Boulevard, to be exact. That's right folks, Boulevard is now selling in Virginia... so I guess we have no reason to move back to Kansas after all. Bummer.