One of our summer goals is to go on a fun outing every week that we seem to not have time for in the school year. Our first big outing was picking strawberries a few weeks ago--and yesterday we braved the Metro and went in to DC to take the kids to the Botanic Gardens.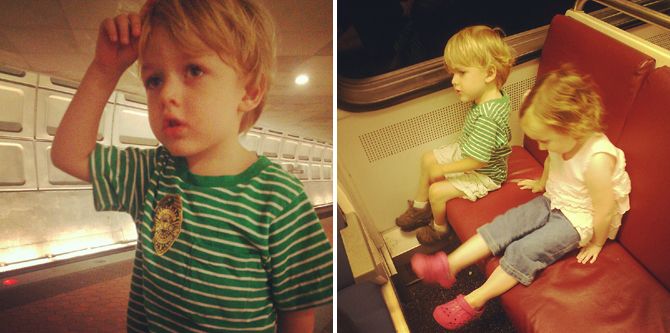 It was too hectic to bring out the DSLR for the Metro, so you'll have to enjoy these Insta-photos. Three moms and six kids--it was a lot better than we thought it would be! The kids obviously thought riding the Metro was the best part.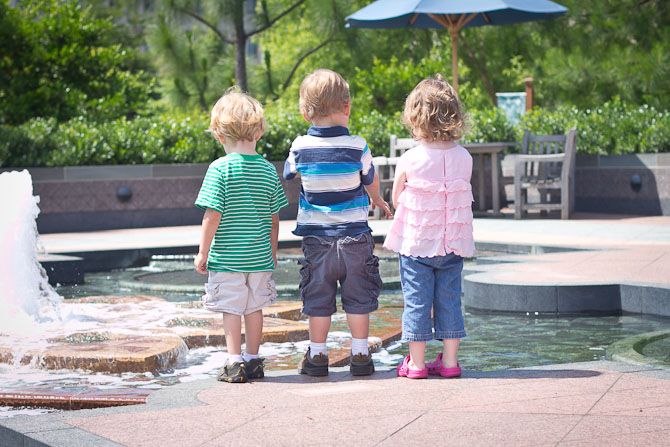 Finley, Calvin and Margaret--Finley is the oldest and also the shortest. Poor tiny man.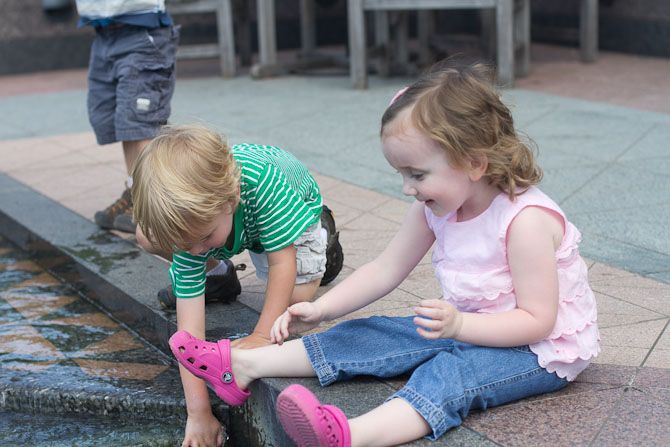 Finley told me his favorite part of the trip was "feeding the fish rocks." He kept throwing tiny gravel in the pond for the fish to "eat"--hopefully none of the fish ate his snacks or they will be stuck at the bottom of the pond for awhile.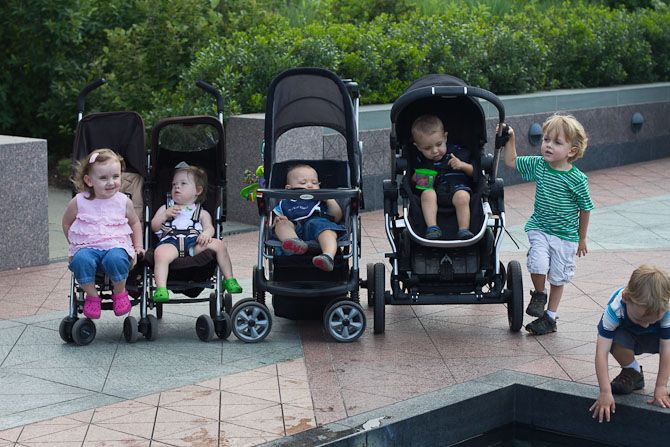 We made some valiant efforts at group shots--the little kids did a great job of sitting in their strollers most of the time. Calvin really didn't want to be part of the picture here.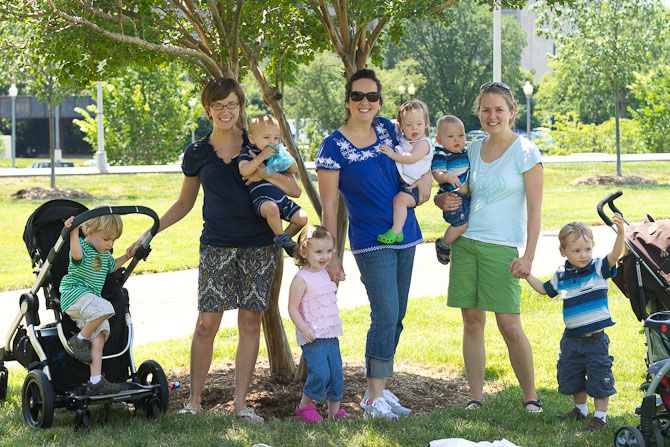 And here's the whole crew! I chuckled when I realized we were all holding our big ones hands--they'd certainly run out of the picture if they weren't restrained! We ate a nice picnic lunch in the shade. Looking back, I'm surprised how well it went! So many opportunities for it to quickly become a disaster, and it didn't. Hooray for brave mamas.