We spent the weekend in Boston--and I was planning on writing one big post about all of it. But then I took too many pictures of the boys on the ducks and they got their own post. I visited the ducks almost exactly
two years ago with Finley
! (It's cute to compare the boys at the same age--Finley's hair is so straight and Braden's is UNruly.)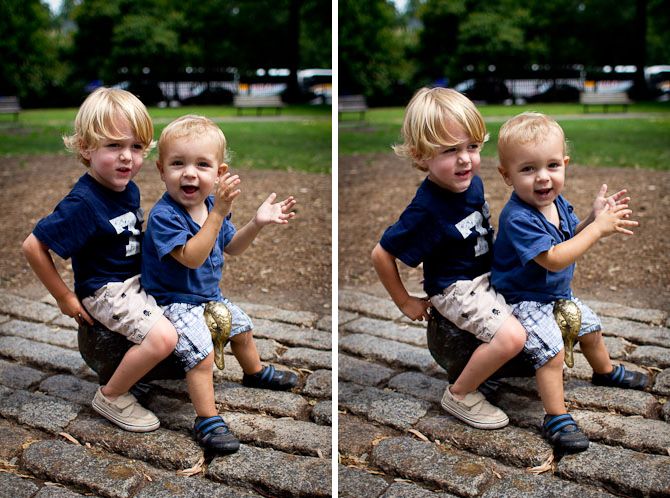 These little duckling statues are in the Public Garden and are from the story "Make Way for Ducklings." Finley and I read the book quite a few times in preparation for this trip and he was excited to see all the parts of the story--the river, the bridge, the ducks, the swan boats and their little island.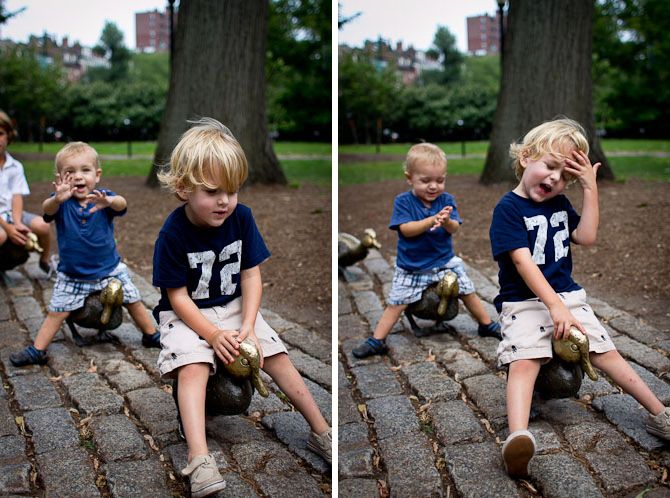 Braden was pretty much ecstatic to sit on the ducks--he clapped his hands the whole time. Silly guy. Finley really liked trying to recite all the ducklings names... Jack, Kack, Lack, Mack, Nack, Oack, Pack and Quack. I think.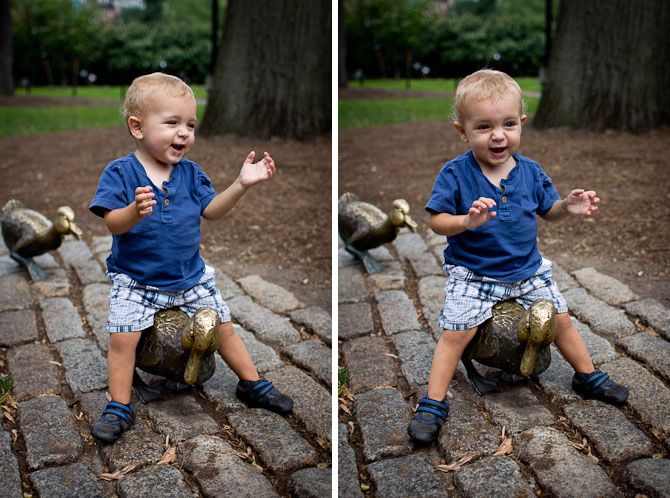 And Finley is possibly picking the Mrs. Mallard's nose and strangling her? I don't think that's part of the book.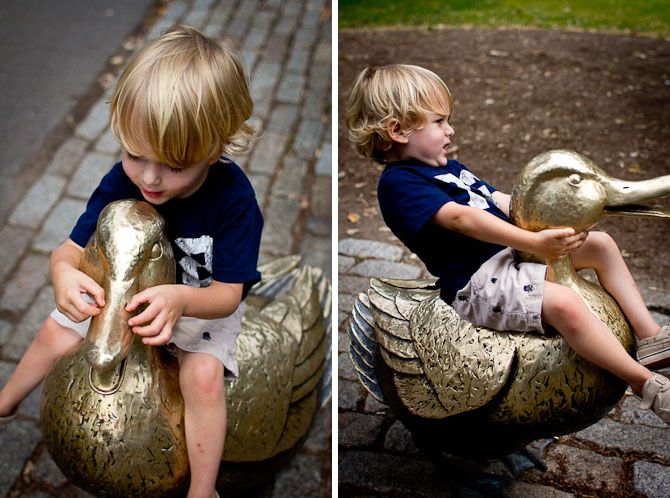 A sweet stranger took this almost perfect family picture. He was so excited he caught us at a moment with no other kids playing in the background! I was just happy one of my kids was smiling.
And this is Finley with the real ducks by the pond they live at. You can see their island in the second picture. We rode the swan boats and fed the ducks peanuts, but I didn't get a picture of that. Whoops!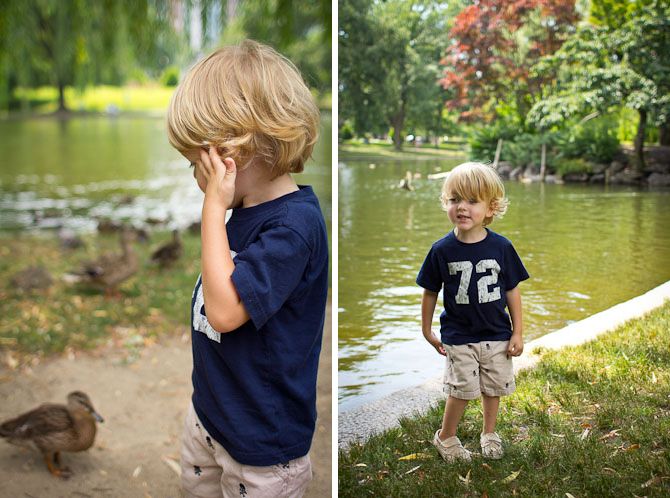 We had so much fun on our storybook outing--and we're so grateful for our friends Alex and Heidi who gave Finley the book for his first Christmas and put up with us all weekend.