Sol and I have a long standing love affair with
Giacomo's
. We have spent hours and hours waiting in line outside the restaurant. Sol wanted to make sure we got to stand in line, he was going to feel shorted from the experience if we were able to walk in!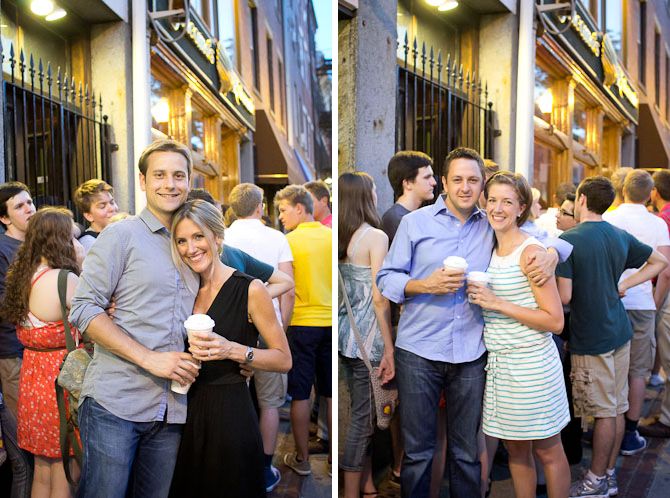 A good amount of our Giacomo's trips have been with Alex and Heidi. These pictures were taken around 8:30 at night--which means that isn't coffee in our coffee cups. One of our favorite tricks to make the line go faster and the night get warmer is to buy wine across the street and sip it in coffee cups. The group of show choir high school kids in front of us really didn't think we were as funny as we did.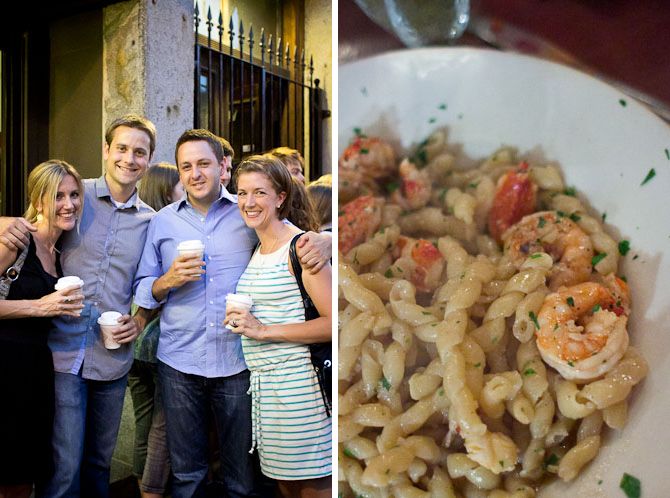 I always order the special--for the last 7 years it's always been the same special. Homemade fusili with lobster and shrimp in a scampi sauce. I would eat it every day for the rest of my life and weigh 800 pounds and be a happy girl. It's a fair trade. I accidentally forgot my leftovers at Alex and Heidi's and was furious. FURIOUS.
Um, so we had enough wine that we thought it was a good idea to take a picture with the staff. The same staff that fed us every time we went in during our Boston days. The same staff that may not let us in next time we go because we got a little obnoxious. Whoops?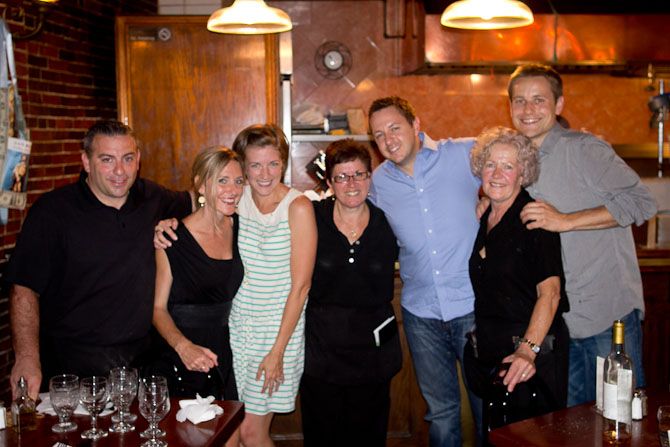 Next day! We had a lovely lunch at our old Boston house with our upstairs friends. Little Ruthie is a much better picture taker than my ornery boys, but looks how sweet they seem! I love this.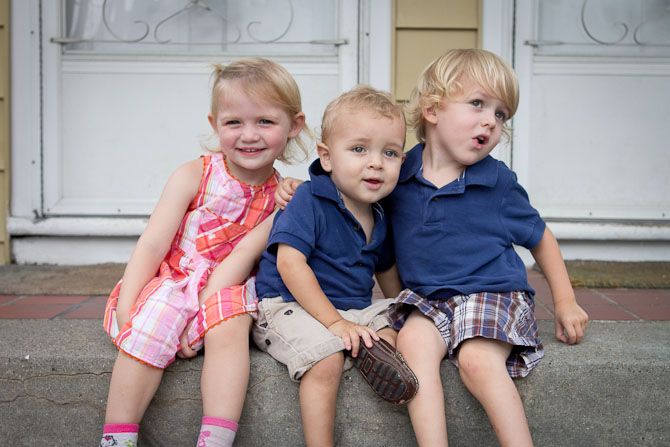 Dear Braden, shoes aren't food! We have so many wonderful memories in this house with these good friends. Matt and Cat got married one week after us and were some of our very first friends in Boston. We bought this house with them and loved to joke about the long commute when we'd go to each others' houses for bible study. We miss that whole crew so much!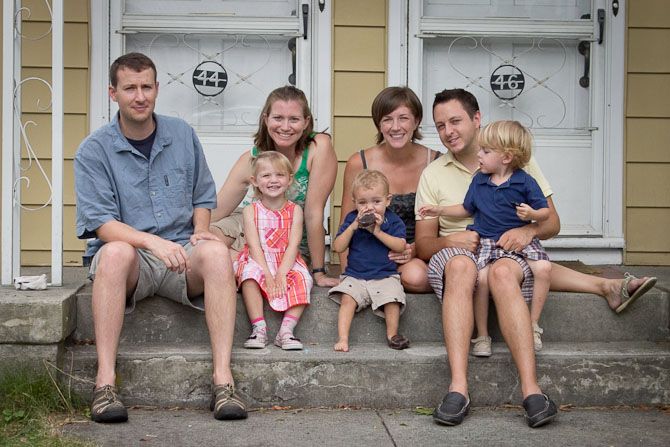 And then, dinner at the Barking Crab. The boys were pretty good for being carted around town. Braden ate an entire crayon prior to this picture. Knucklehead. I clearly never feed him.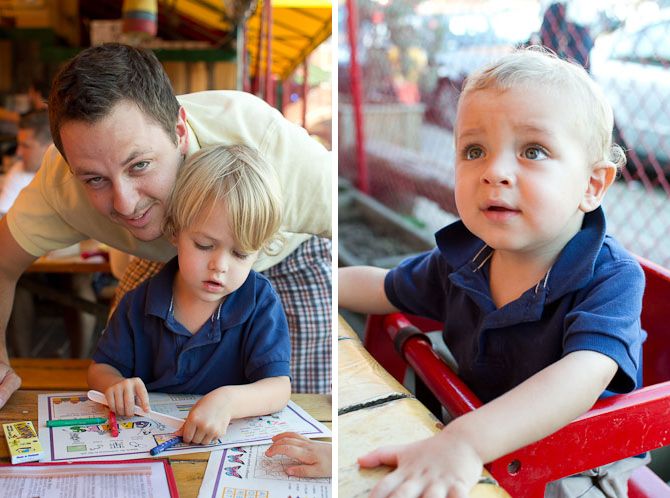 And look! I'm a food blogger! Second best lobster roll I've ever had--just claw meat and some butter. DELICIOUS.
Pregnant Christina and her husband met us for dinner too--it was great to catch up with her before baby P arrives!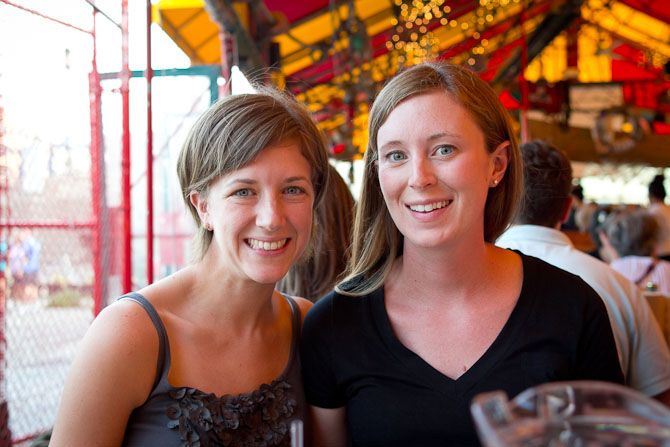 And here's my goofy family in front of the harbor. Seriously, this is all Finley wants to do. Somersaults. Gymnastics. We can't wait for the Olympics. And all Braden wants do is not walk. It's ok, never leave me baby Braden.