Today, Sol and I have been married seven years.
Picture taken by either Court or Meg on a film Rebel--and my favorite wedding pic.
We were babies when we got married. I mean, at least we looked like them. We really had no idea what we were doing when we got married--I was the first of my friends to get married so I really had no idea how to plan one. I knew I wanted custom made invitations (obviously, right?) and ironically Victoria's little sis designed them for us. Thanks, Lu! I still love them. Although, now Pinterest has filled my head with all sorts of crazy ideas about weddings so I always am coming up with ways I'd do it differently. C
reative, personal touches that I had no idea about when I was 22.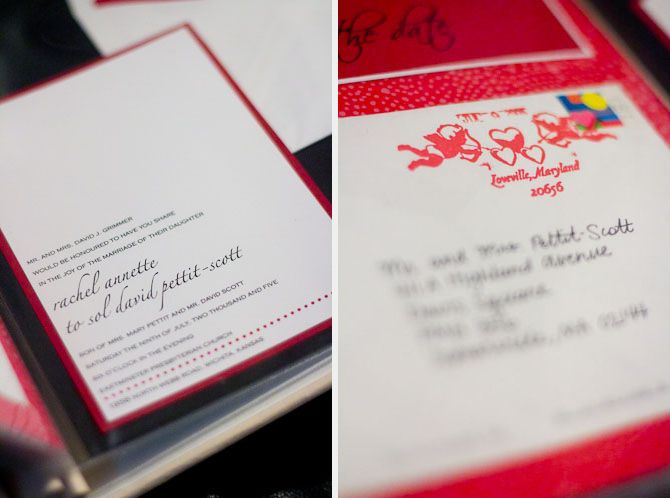 Did you know you can send your invites to Loveville MD to be hand cancelled? And that they can wait to send you one ON your wedding date?
But for sure there's one thing about my wedding I'd keep the same--the groom. I love that man. When you are young and getting married you aren't really thinking too long term about what you are looking for in a husband, but I did a pretty good job of picking out a solid dude, if I can pat myself on the back for a moment.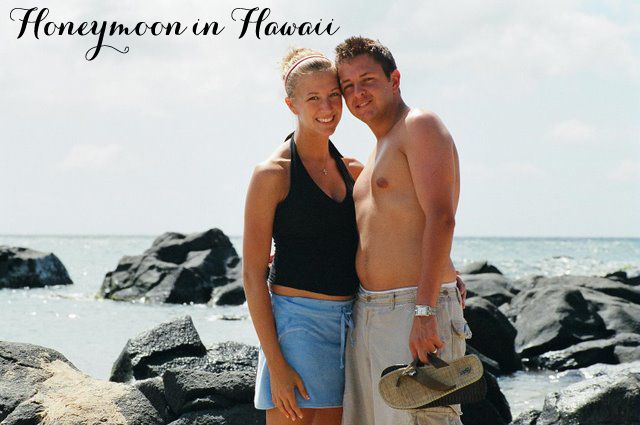 We took a honeymoon to Hawaii and were the skinniest we've ever been. We flew from our Kansas wedding to Hawaii with about 90% of my worldly possessions--because after Hawaii we were flying home to Boston. That's how most of my stuff got moved to Boston, by way of Hawaii.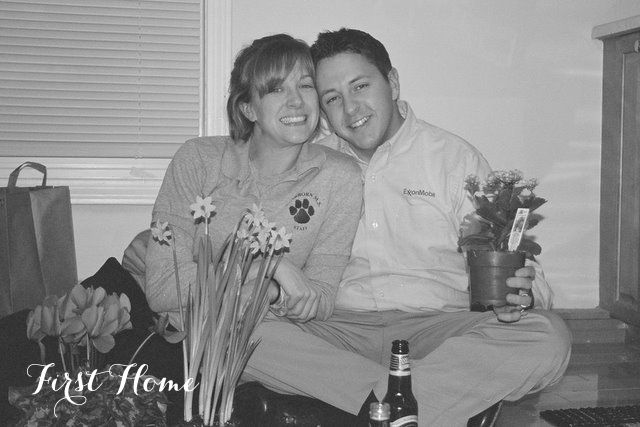 We lived in a crooked, small apartment for a year. I love this picture for many reasons. We're both randomly wearing shirts from the places we worked, we're posing with the flowers we decided we should try to keep alive (we failed), we're sitting on the floor because we didn't have a table and the picture is taken on black and white film--a few months before we forked over the big bucks for a DSLR. And also I have unfortunate bangs and have already plumped up my man, even though I had no idea how to cook.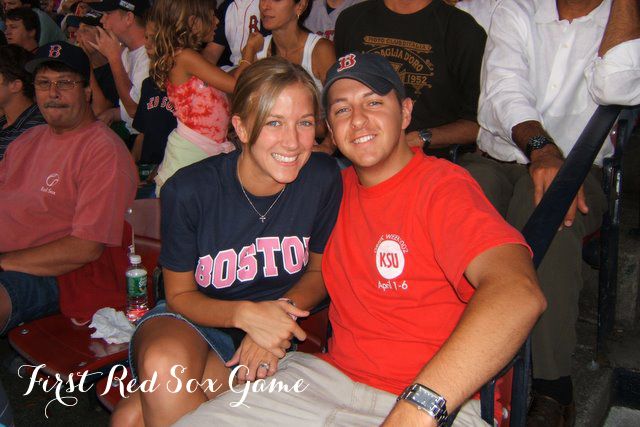 The years in Boston were special--full of learning lots about what it meant to be married and a grown up and full of many great memories with friends. This was my first Red Sox game--where I drank my first beer. (Weird, I know. How did I escape college without ever drinking beer? Ask Victoria, who could not guess what my picture of a keg was on Draw Something.) I love that we don't even own Red Sox shirts yet and that I'm wearing the necklace Sol gave me before we got married, the necklace Braden broke last week.
By the time we made it to our second anniversary, we had bought a level, taller house. We had a table. I made steak, mashed potatoes and asparagus. My hair went in a ponytail and I had a red dining room I loved. I apparently learned how to open a bottle of wine somewhere along the way too.
And now, after seven years...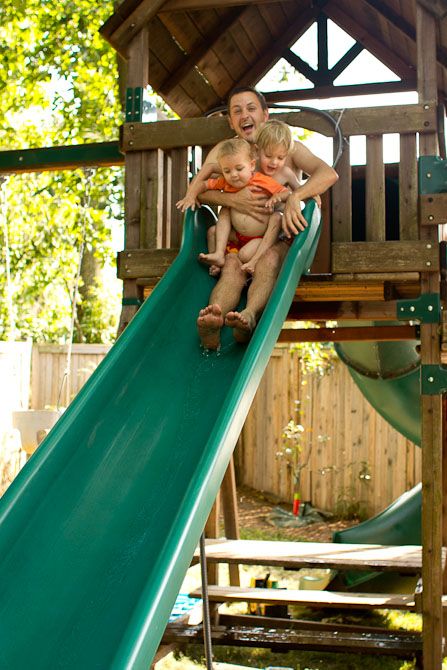 I have this. A really
really
great husband who is a really
really
great dad. A dad who takes his boys down a homemade water slide in the backyard
hundreds
of times. And searches obsessively on Craigslist for weeks to find the perfect swingset. Who plays with his boys endlessly. Who puts up with a sometimes grouchy and irrational lady for a wife who spends too much time running and blogging. There's been nothing greater than watching my wonderful husband turn into a spectacular father--and I'm just so happy about where we are. Seven years. It seems so long and still so short. Here's to many more my dear. And at least two more babies, please. Thanks for putting up with me, Solbert, and I love you very very much. MWAH.