Well, Braden decided to walk. It's about time--he's a week over 16 months old! And much like I expected, when he started walking he was pretty good at it. Not quite as wobbly as
Finley was when he started
. But just as cute. He decided to start walking when we were at the train museum like it was no big deal. He just let go of one train and walked over to another. It almost made me mad rather than happy--because he'd been so stubborn for so long!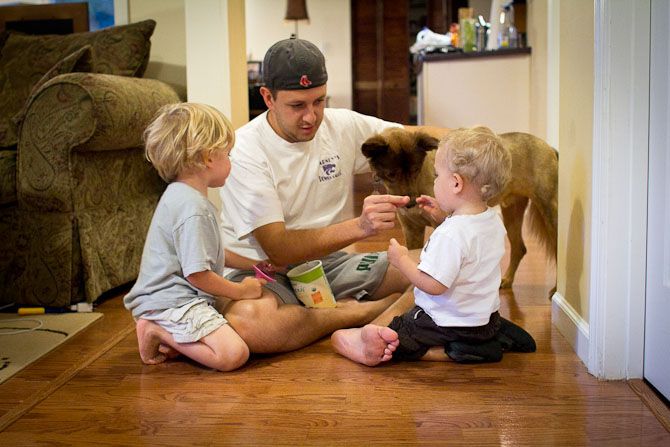 We bribed Finley to walk to us with Sol's phone--but Braden is a little more motivated by food. For some reason he has very little interest in our phones.

And now he bravely lets go of our fingers and walks on our own. For so long he would frantically grab for our fingers when he was walking--whenever we'd try to wiggle out and make him walk alone he'd keep his fingers tight around ours. But he's big now, and he doesn't need us to help him get where he's going. Sob.

There's been a few moments when he's terrified me--I'll catch him walking out of the corner of my eye and it freaks me out for a minute! My baby's not supposed to walk! Well, I'm really into posting really long videos with disclaimers lately... and this one is the same. Unlike the
11 second video of Finley walking
, this one is much longer and less exciting. Watch at your own risk. And also please ignore Sol and I acting like weirdos. It's pretty normal for us actually.
And the end of this video is too cute--Braden saying "tickle tickle" and giggling.
Yay walking!