I have a bunch of random pictures from different adventures lately, so this post is just going to be a smorgasbord of little things. However, it is little boy picture heavy, so that should make some people happy.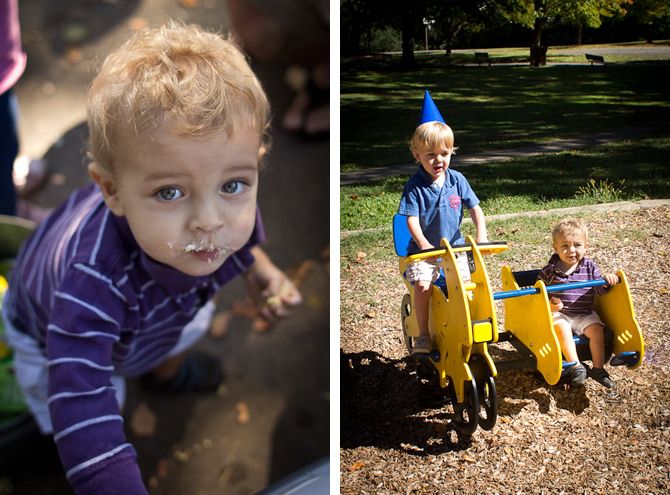 A few months ago, we had a very busy Saturday--a long run, two birthday parties (both with
RV Parties decor!
) and the general business of the weekend. The boys were cute. They ate lots and lots of cupcakes. And only one of them liked wearing party hats.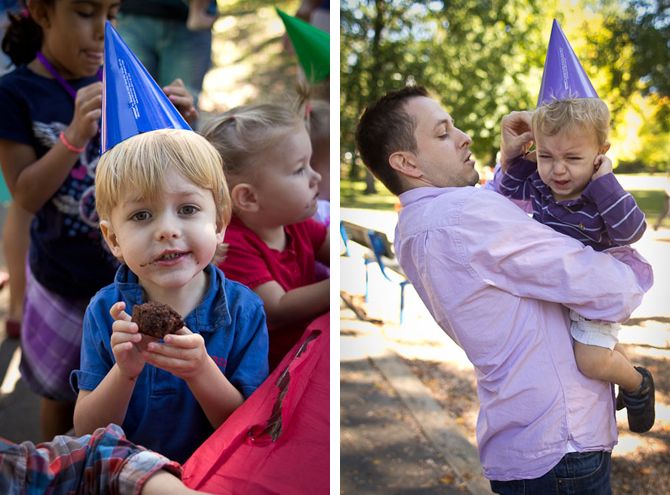 Before our mega-trip to Kansas, Carrie had a sweet, cute precious baby that I love. I went out to Charlottesville to take a few pictures. He's a doll.
And big brother Edmund is too sweet with him! I would pay a million bucks to have a family picture where most people are looking at the camera! (Jenn, I'm talking to you.)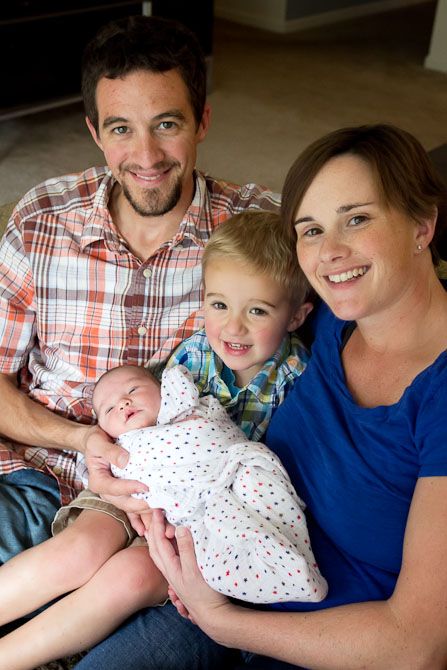 And here's Carrie and I with all the people we've grown. Four boys. Three blond ones. And only one smiling one.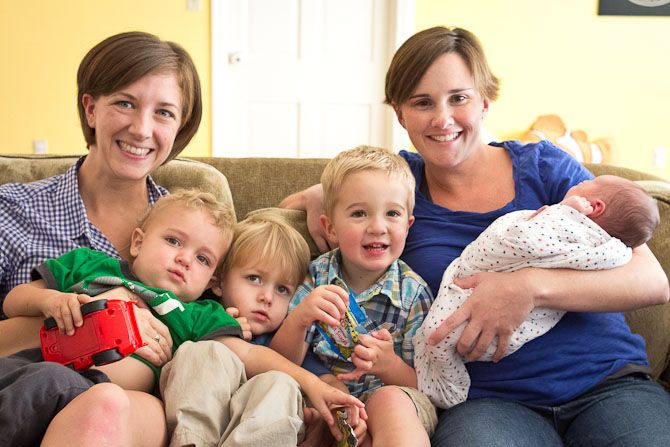 I don't know where we were or what we were doing, but the boys were sweet and smiling. So I took pictures.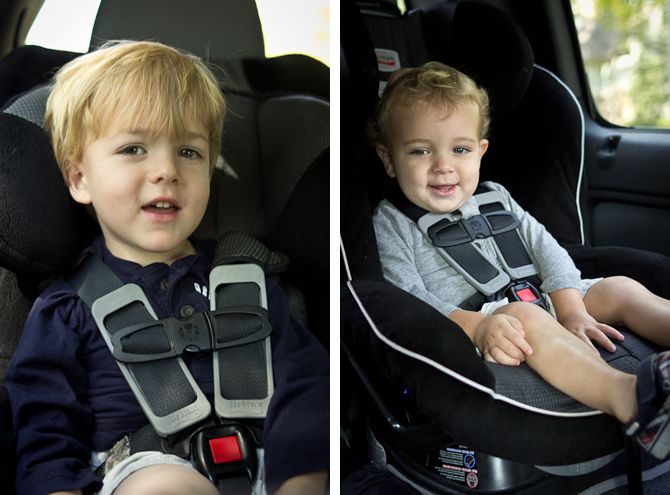 In Lawrence, we went to a park and the boys both managed to cut their legs. But other than that, they had lots of fun. One eyed Braden really thought it was funny to go down on his belly. Hilarious.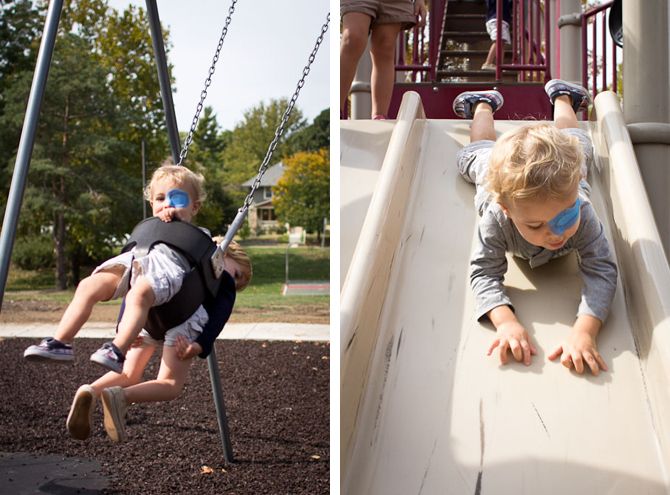 And of course, the highlight was getting to see the other half of RV, VICTORIA! Finley was about as delighted as me to see her--Braden, not so much. We enjoyed some pizza with Vic and B-Roe and then Vic and I spent some QT with our laptops on her couch. It was lovely, refreshing, delightful and just like the good old days. Sigh.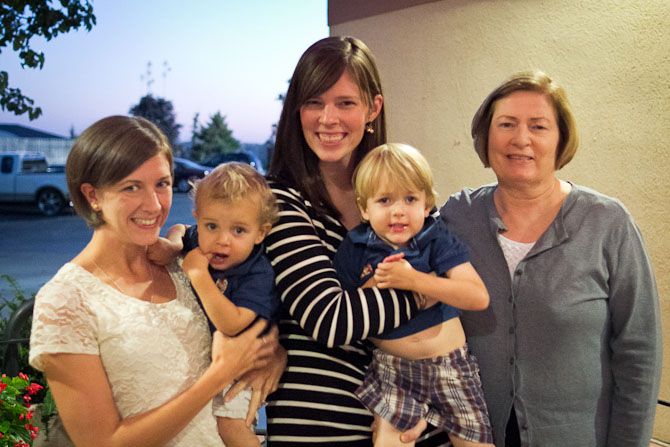 We also went to two different pumpkin patches--just a few days apart. The first one was dusty, hot and the one I posted about
here
.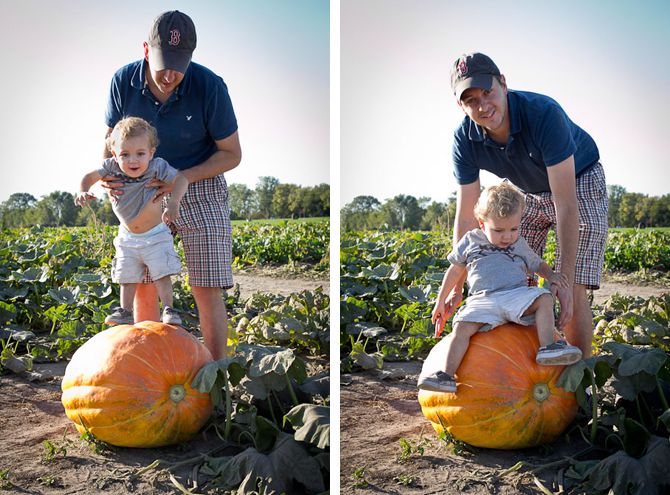 And the second was cold, damp and also lots of fun. Aside from the cold. I honestly can not believe how quickly the temperature turned. Braden did not like it very much--we hung out in the truck while everyone else took a hay ride.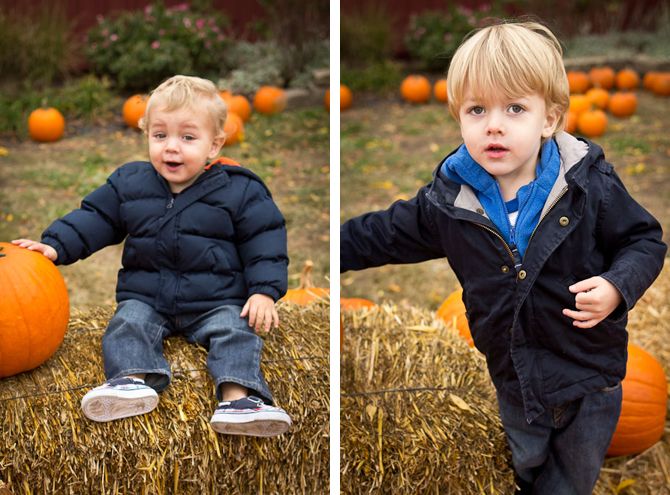 So that about wraps it up. Aside from the marathon. I still have some pictures to go through... but I'll share one for now.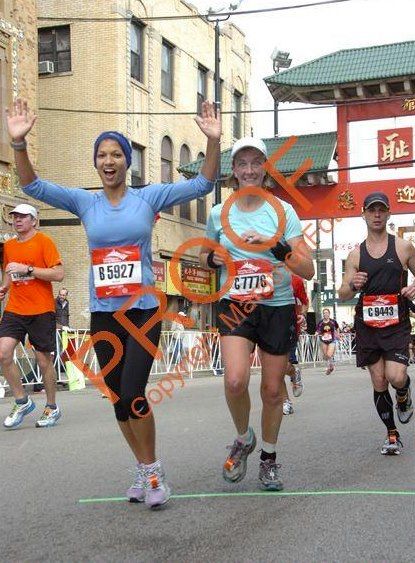 Apparently I was really surprised/confused/anxious/worried? I don't know. But it's a funny picture.