One of my favorite changes about the boys is their ability and willingness to play together. It's still a lot of taking things from each other--but sometimes they'll play with the same thing and it's sweet.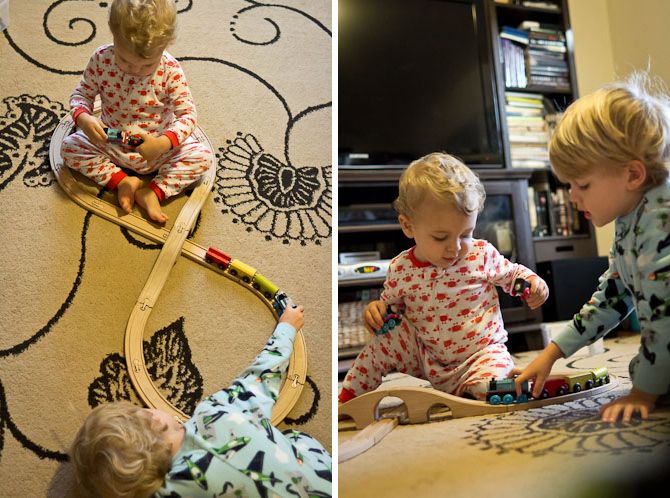 The trains have been very popular in our house lately--the boys (mostly Braden!) are deeply in love with Thomas. They do a decent job sharing the trains--I think we're going to have to put train parts on the boys' Christmas lists!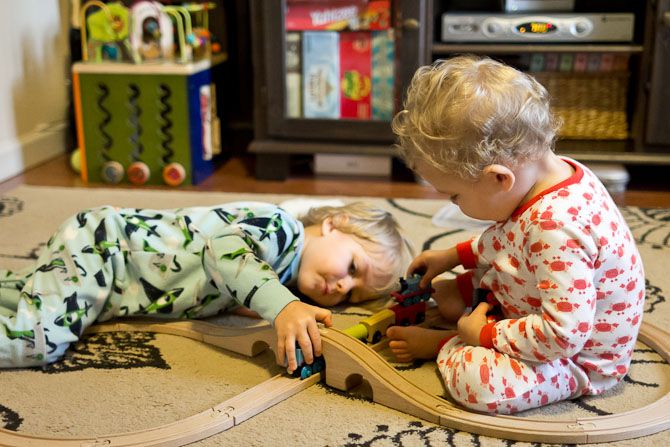 These pictures are also a testament to how important it is to get your setting right in camera and look for places with good light. The boys are playing in the exact same spot--but this second set was on a sunnier day where they could be lit with natural light. Much prettier.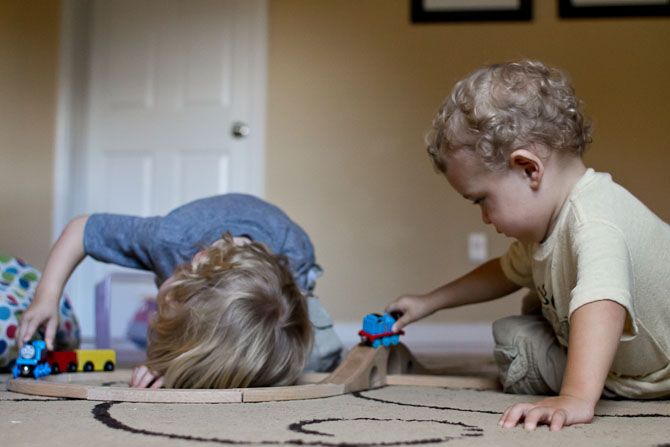 And also, Braden's curls kill me.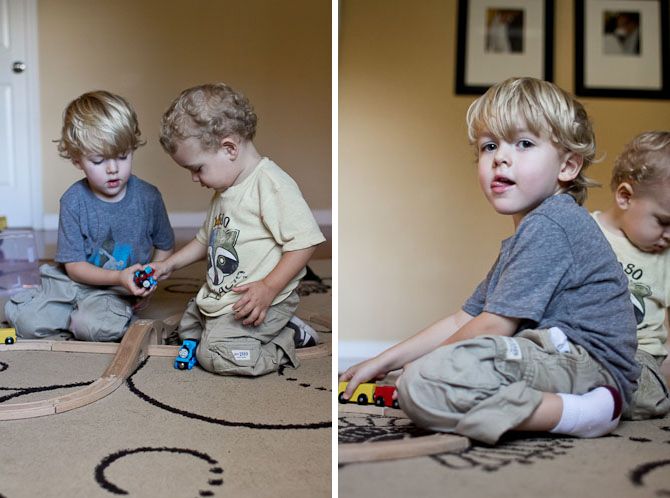 They really do a pretty good job sharing--Finley is getting better about not taking things from Braden, and when Braden demolishes stuff he reacts much better... complaining to me rather than tackling. I think that's an improvement.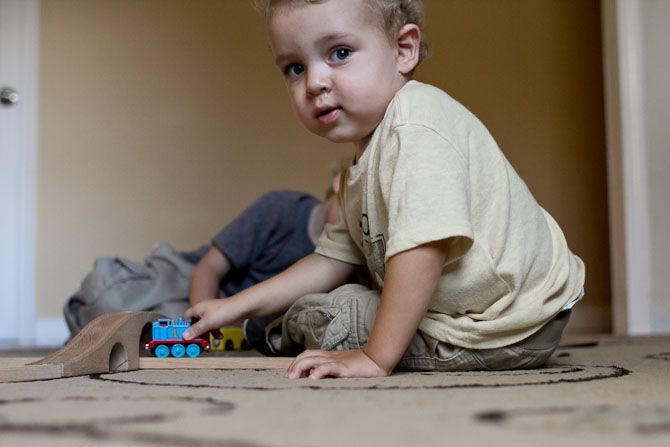 Neither of the boys are big enough to pedal our tricycle, but they really love to sit on it.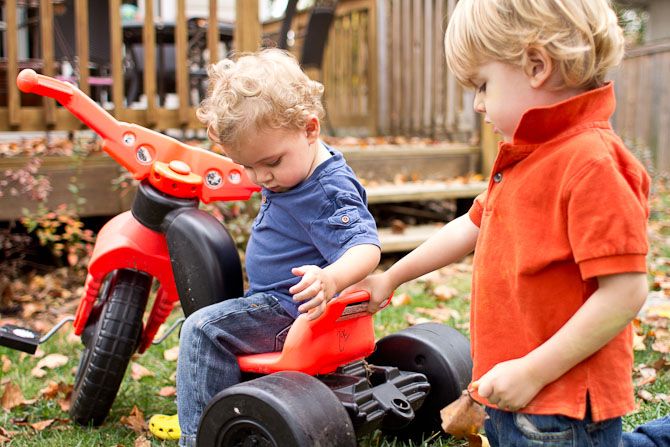 And this is what happens when I ask Finley to hug Braden. Braden wasn't a fun of the hug.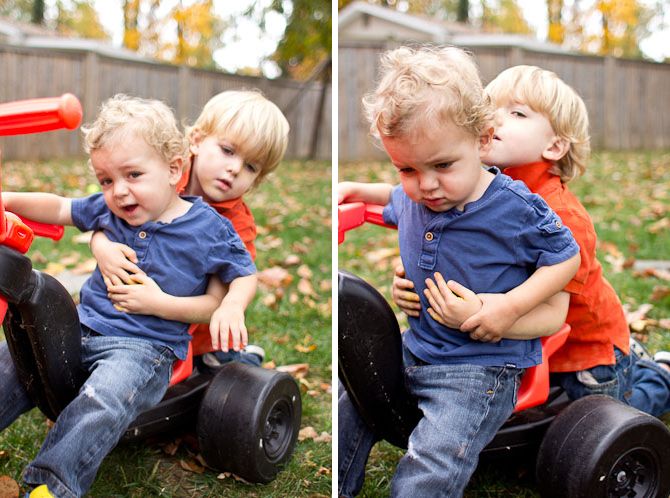 In one of the sweeter moments of the Hurricane, Finley really wanted to fix my table. He got his tools and a flashlight to do his work. Of course, Braden hustled over to "help."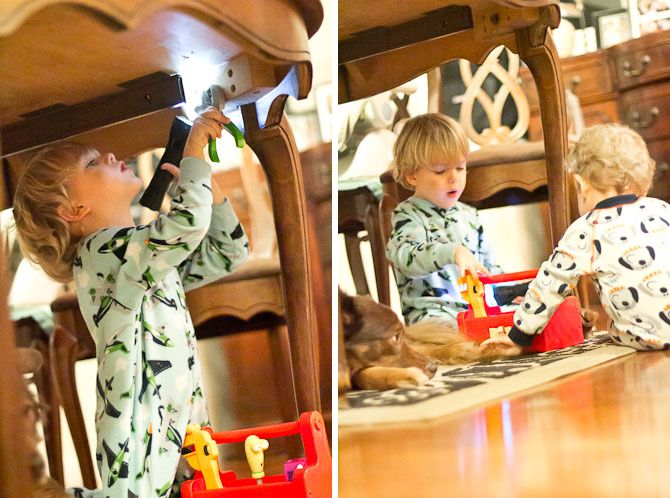 Lately, Braden has thought it's funny to tackle Finley. He'll try to lay on him and tickle him.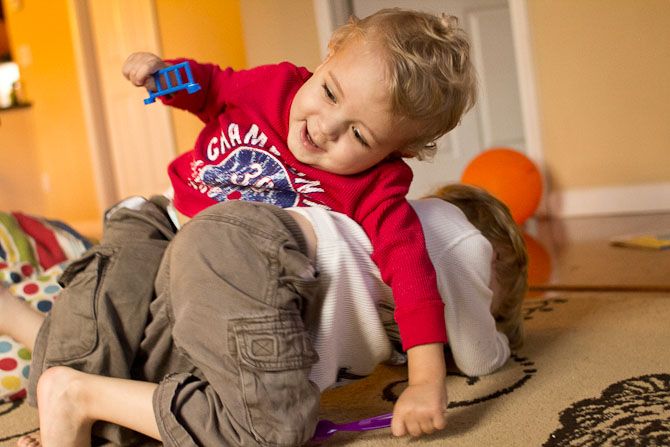 They both think it's hilarious. It mostly just includes them giggling, but it's very sweet.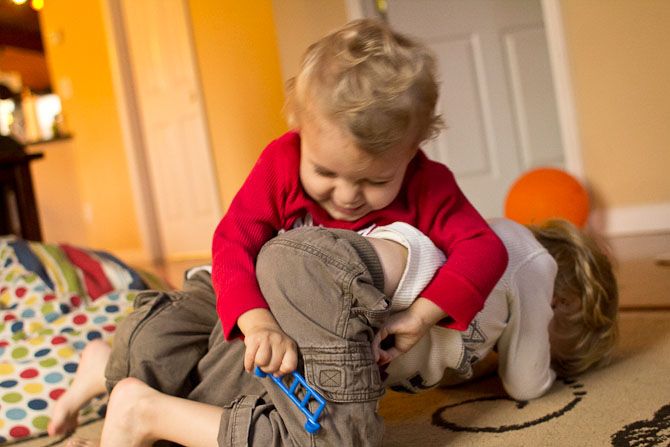 I'm so glad I get to spend my days watching these two play--and more and more figure out how to play together!