Happy last day of November! Tomorrow is December, which means things are getting serious.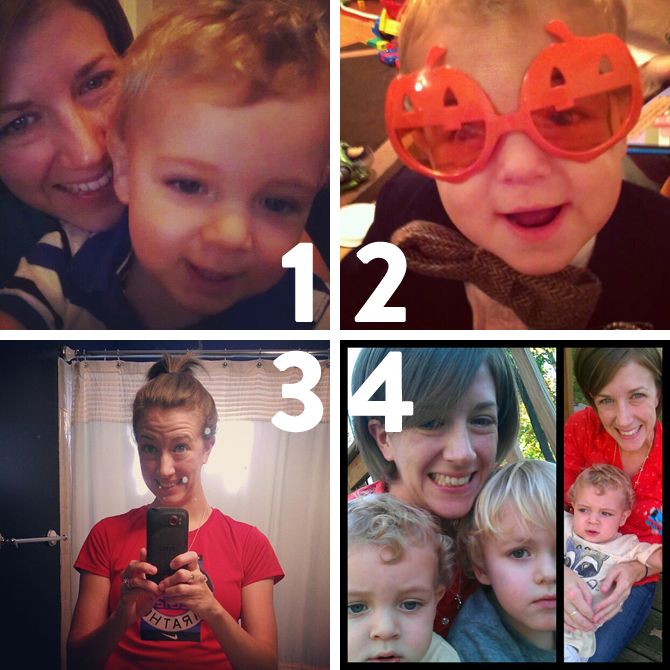 1. Me and my little pal. Sometimes he smiles.
2. Goofball on Halloween.
3. My "faux"-nytail. I was really proud of my hair on my first run back after Chicago... the run only lasted 2 minutes. ACHILLES.
4. They love to take pictures with me!!!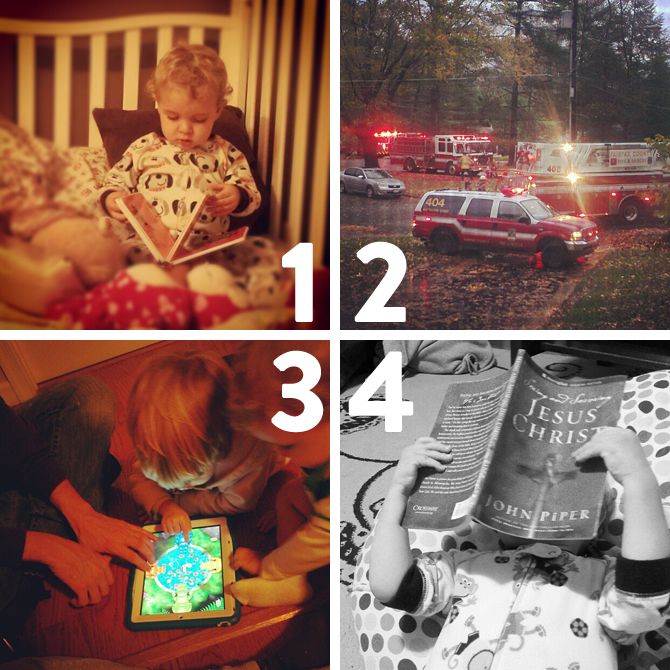 1. He LOVES TO READ.
2. The day after the hurricane--an electrical fire next door brought out every firetruck ever..
3. Hungry hungry hippos on the iPad.
4. He loves to read. Especially some John Piper.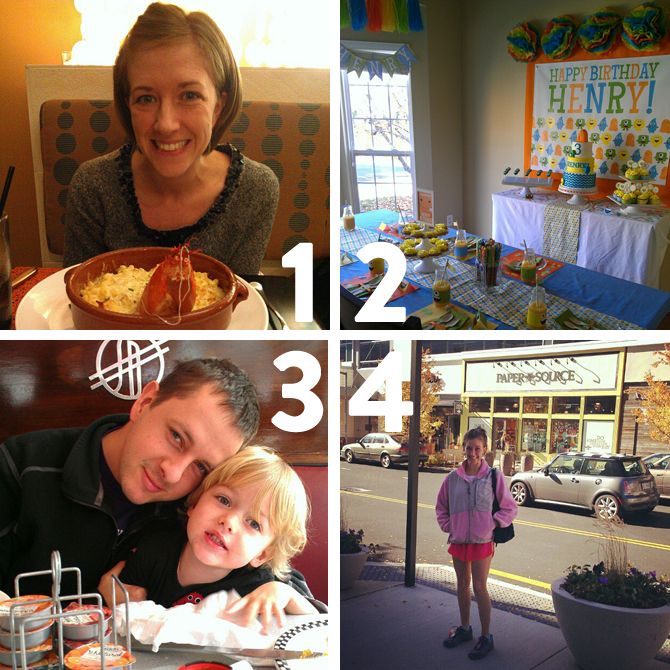 1. What kind of restaurant puts a severed head in your dinner?
2. Monster Bash! Pictures soon.
3. Two cuties.
4. PAPER SOURCE OPENED BY MY HOUSE. I WIN EVERYTHING.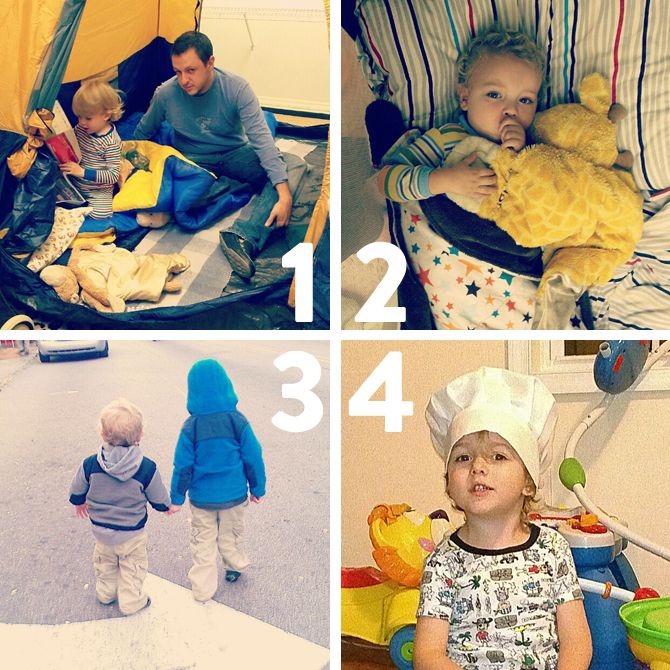 1. Finley's sweet digs over Thanksgiving--unfortunately he was a huge pain and Sol ended up sleeping in the tent with several nights.
2. Curls + Giraffe + Thumb = adorable.
3. Hands.
4. Next party... gingerbread man! Finley is modeling a chef's hat.