As you may have expected, we had a BLAST at Disney World. Our first day was spent at the Magic Kingdom. It was the worst day of weather, it drizzled the whole day! We started the day with two very enthusiastic boys dancing in a little street parade with some of their favorite Disney characters.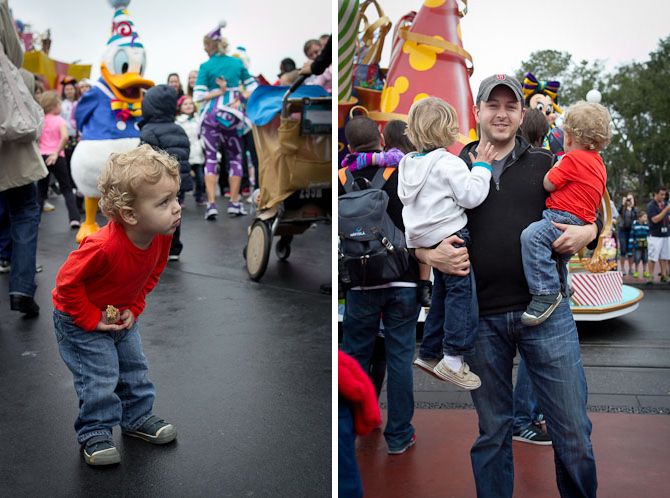 Finley was getting DOWN, man. Taking the boys was such a cool experience. It was so neat to see them recognize characters they knew and interact with them! Finley loved just about everything--except things he deemed "SCARY." Little Mermaid? Too scary. Beauty and the Beast? Too scary. Apparently because we showed him the movies and he DID NOT LIKE Ursula. Also too scary? The Monsters Inc. comedy show. We literally carried him in kicking and screaming because we KNEW he would like it once he was in there (it's one of our favorites!) and sure enough, he did. We couldn't get him to do it a second time, but he admitted he liked it. Not too scary? Pirates of the Caribbean. He wanted to do that one often. A pirate after me own heart! ARGH!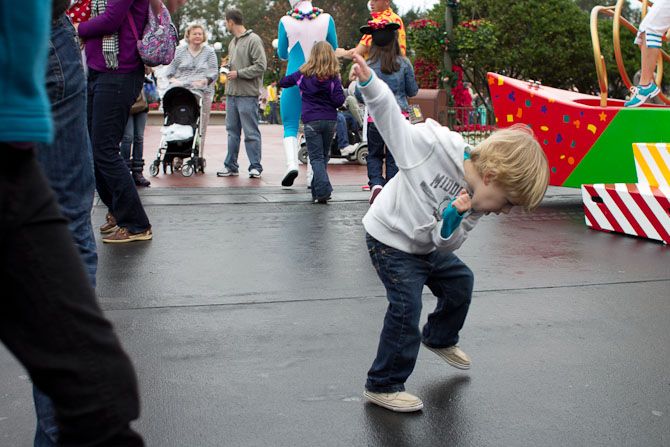 Braden. Poor little Braden. As Christina correctly guessed in the comments of the previous post, Braden could NOT HANDLE the fact that we kept taking him off trains. Tram through the parking lot. TEARS. Monorail to the Magic Kingdom. TEARS. After every.single.ride. TEARS. Because he was sure that every ride was a train, and we, the most evil parents on the planet, took him off at least a dozen trains that day. We also put him ON as many trains, but he had a hard time remembering that. There literally was a little tear on his cheek all day long. It was easily the saddest day of his life. We brought Finley to Disney World when he was the same age and he coped a lot better. We think it has a little to do with Finley trusting us more and with him thinking everything was just ok, rather than Braden who loves trains more than he loves anything in the whole world. Good news though, he figured it out on the rest of the days and had much more fun.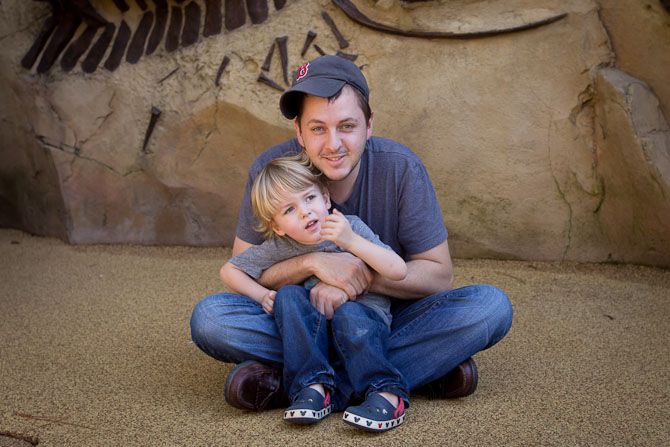 Our second (and least fun day) was at the Animal Kingdom. The picture above is from the boys' favorite place--a dinosaur themed play area. I think they were just happy we weren't holding them or strapping them into the stroller... they just ran free. Much like this longhorn cattley thing we saw on our Safari through Africa/central Florida. In the background you can see giraffes (Braden yelled TUCKEY! everytime he saw one) and an antelopey thing.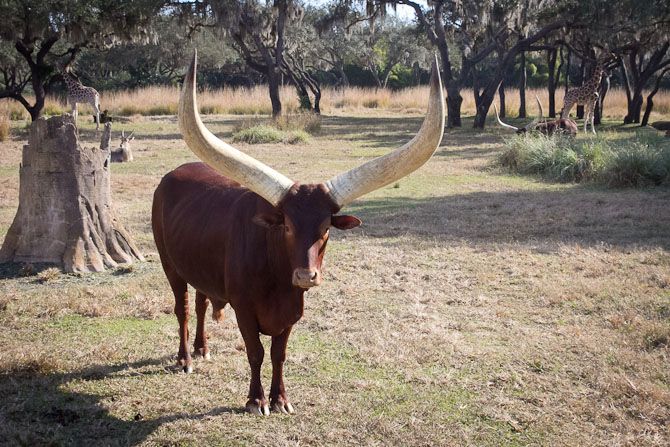 Those are rhinos. The safari really was very cool and we saw a lot of animals really close!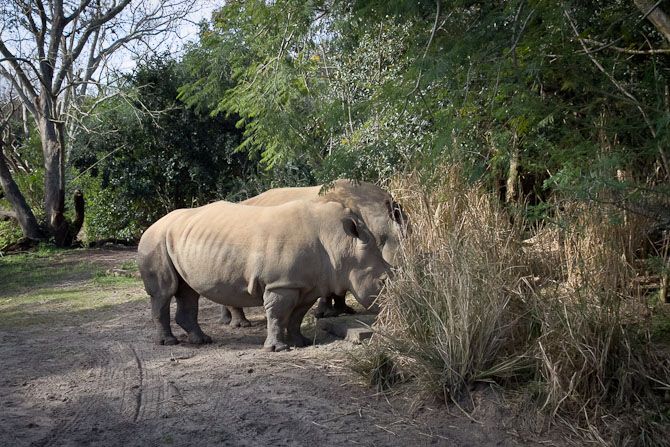 The major disappointment of the day was not meeting Russell. We found this obviously UP themed area, but the Disney dude told us that wasn't where Russell was. We posed for pictures anyways. Turns out, Russell was just a few feet away (by the big tree in the next picture), but I wasn't savvy enough to ask more questions to figure out where he was. Apparently each character is only available for meeting kids at one park--so this was our big chance and we missed up. Finley was unfazed--I felt like the biggest disappointment ever.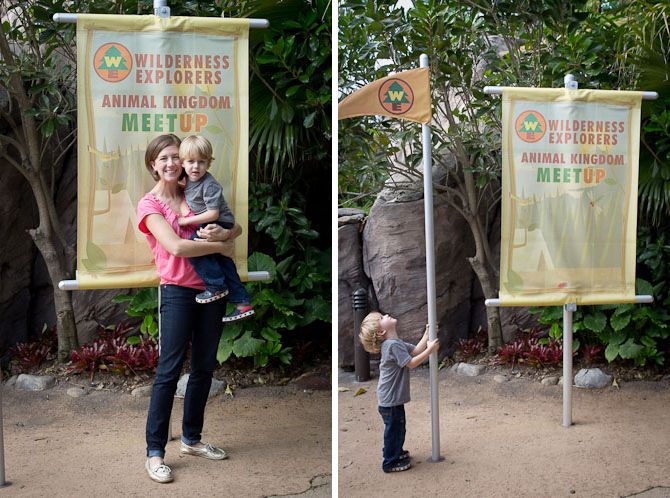 Big tree with Russell and no Finley. The end!