After a fifteen hour drive, we made it to Orlando for five days of Disney fun. I'm going to finish up a few more posts from Christmas so that I'm not super behind with the million pictures I'm going to take of my boys not looking at the camera or smiling. And then maybe I'll do the obligatory 2013 post?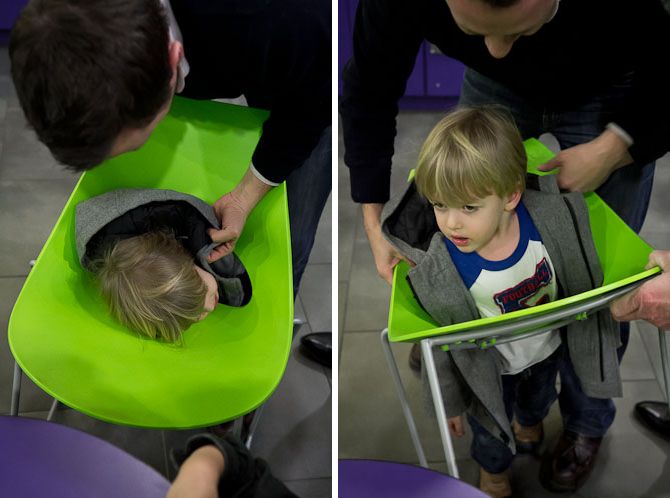 I have an undying love for Pinkberry, but when we are in Little Rock, Yogurt Mountain does the trick. Mostly because they have mochi. Here is Finley learning an important lesson about how big his head is. He did not fit.
I have two little brothers--Dan and Ben. And now that I have two little sons, I sometimes accidentally call them Dan and Ben. It's hard. Dan turned 20 on our trip--he tried to be grouchy that I was taking his picture but couldn't hold it.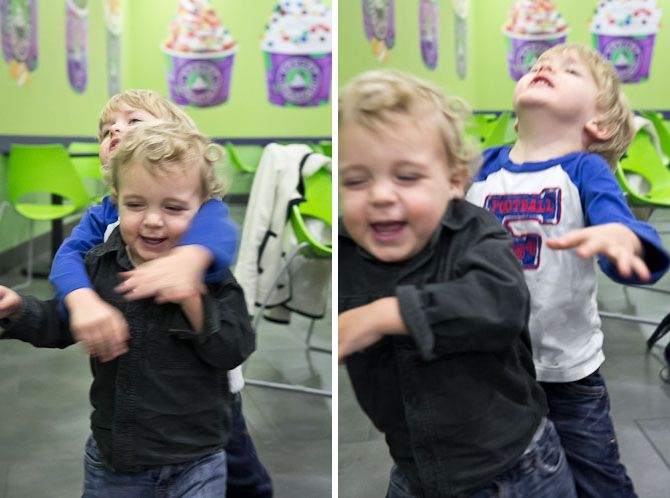 These boys are wild.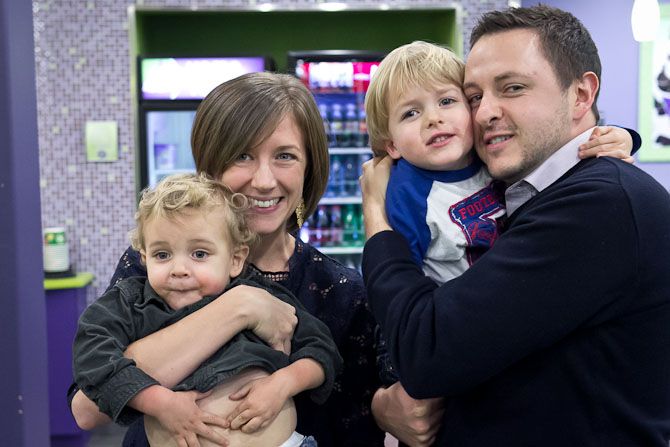 And like brother like brother... Braden really thought maybe he could fit through the hole in the chair. Wrong.