Two big things are afoot.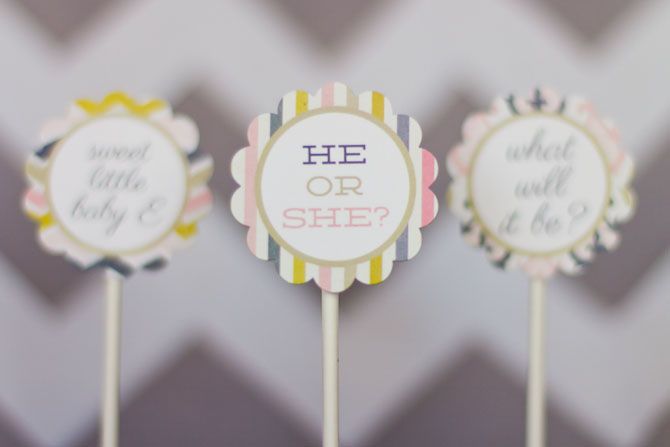 One, as you know, we're having another baby. Today we get to find out that it's a boy, or not a boy. My money is on boy... but predictably, we'll be thrilled either way. We are in a fun position where we'd be happy with another boy because we kind of have that down now, and we'd be happy with a girl so there'd be someone's nails to paint around here. So stay tuned on
Facebook
,
Twitter
or
Instagram
this evening if you'd like to know... otherwise I'll be back Monday to fill you in. (For now, enjoy these pictures of some cupcakes I took for someone else's Gender Reveal Party. It was somewhat related.)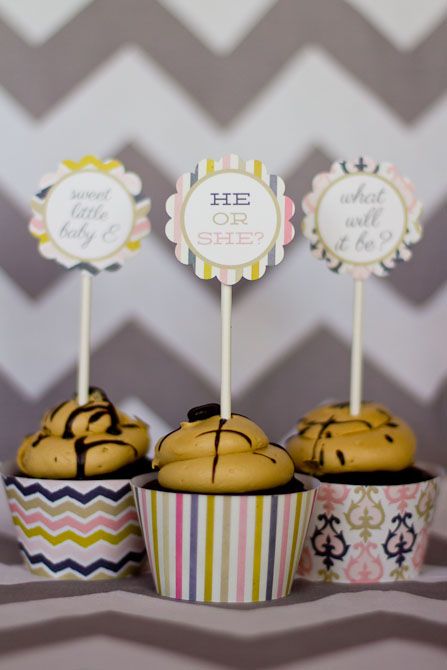 And two... we're moving. Sol starts a new job Monday. In New Jersey, which astute readers may realize is not where we live. Same company but new position, this time supervising people mixing oil in a factory. He'll get to wear a hard hat! And unfortunately, have to work a night shift every third week... so we'll be figuring that out. The boys and I will be in Virginia for the next month and a half while we get housing straightened out and get our house ready to sell. I think we'll be living in the western suburbs of Philly, so if you live there or know cool people there, please let me know! We're excited to check another major city off of our tour of the East coast.
So stay tuned for more details about this baby (cast your votes below,
Instagram
was a bit tilted towards girl) and more details about where we'll be moving soon!