It snowed here. You can never be sure about the weather--but we hadn't gotten much snow this year so people were extra ready to cancel school and pretend like the sky was falling. The snow bordered on rain--and was terrible. It was pretty much just slush. And gross.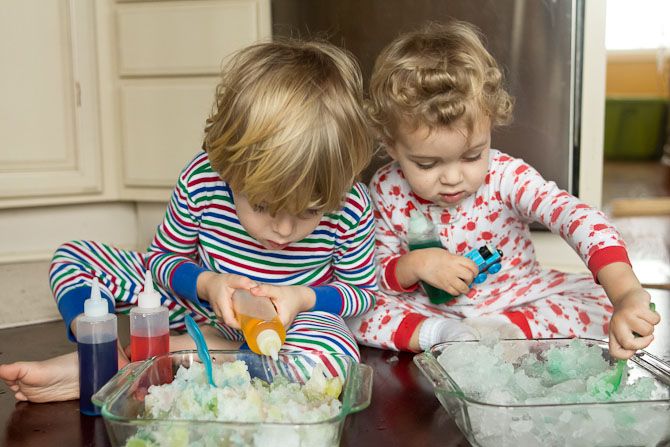 I was reluctant to let the boys play in it--Braden wasn't interested but Finley sure was. As a compromise, I brought in snow and let them squirt colored water on it.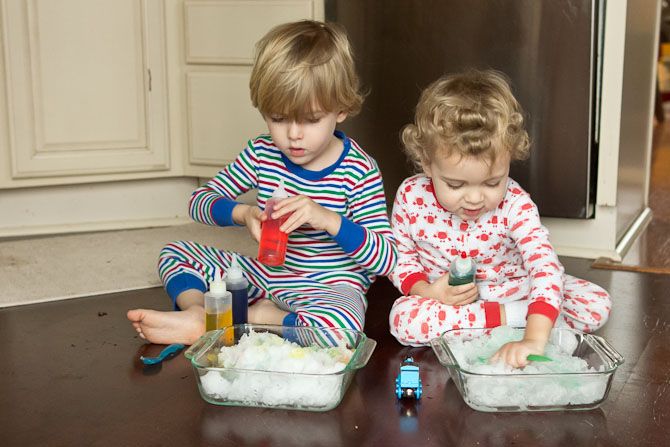 Big hit. Lots of fun. They stayed warm and dry and occupied for quite a while! We also made snow ice cream, which is snow, milk, sugar and vanilla. It tasted liked you expect--like sugary snow. So... delicious.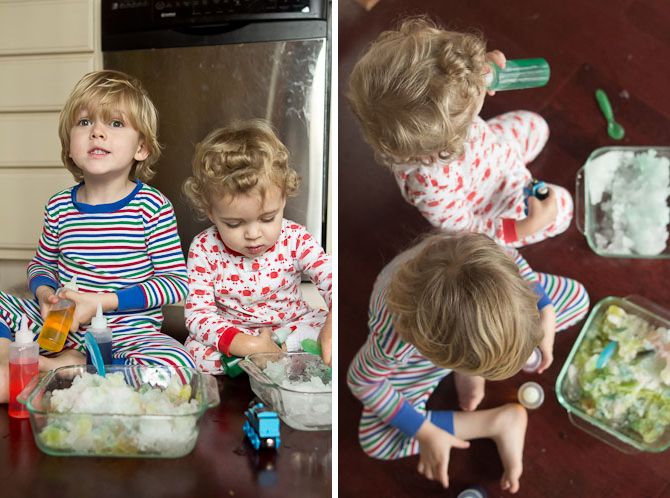 I could barely get them to stop playing to look up at the camera--it really was fun. Thanks Pinterest for spewing snow ideas at me even when I don't want them. I kept this in the Pinterest of my brain and was able to pull it out. Amazing!