In the evenings, I like to trick the boys into playing in my bed. Braden loves to pretend to sleep and hide under the covers and Finley likes to either play the iPad or have a "tickle party." And I like to lay down. I snapped some shots of them while they played and were being sweet.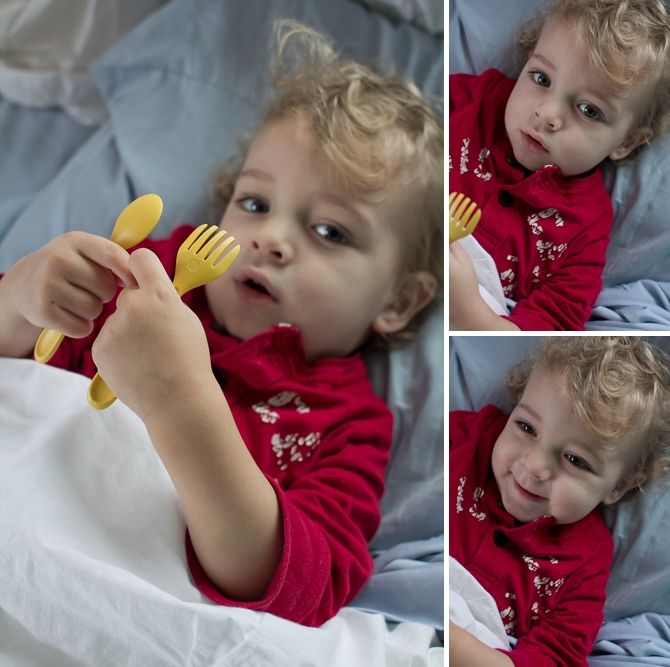 I always want to write posts of what Braden is saying these days--his vocabulary is just so extensive, even if I'm the only one who knows what he's saying. It was much easier to keep track of what he was saying in bed and report... he wouldn't stop playing with the fork and spoon and kept showing me them and saying, "Fork. Spoon." He played with his trains and laid them all on their sides and told them, "Night night, sweet dreams." And he would let me know when he wanted me to "tuck you in" and when he wanted to crawl under the covers and "hiding." He also would pretend to jump on the bed and say "Jump! Jump!" So cute.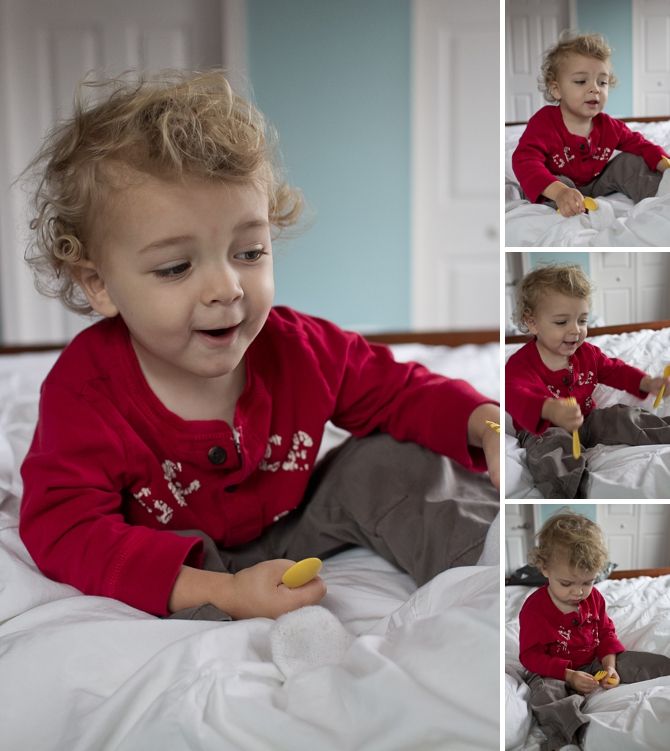 Finley was oblivious and did puzzles on the iPad. Also he got marker on his face very early in the day and I thought it was so funny he didn't know it was there that I didn't wash it off until bedtime. Jokes on him!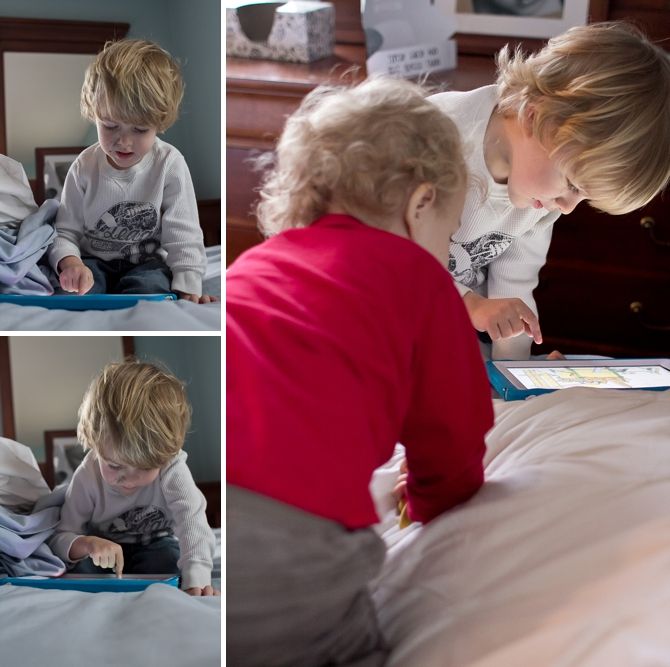 I tried to interview him and got a few cute moments. This is our second take because he did something super cute in the first one that I actually didn't record very well... When quizzing him on animal sounds I always like to ask him what Tucker (who is his giraffe) says since giraffes don't really say much... and for the first time he gave me an answer: Tucker says, I love you! Such a sweet answer that he then gave for all the other important people in his life. It was adorable.
If you watch carefully you can see one of his eyes wander out--we're in between doctors currently, but the treatment has actually been going well because it's made the both eyes wander out more equally, which means that his good eye is less dominant. I think. I'm anxious to see our new doctor and continue his treatment.