We have kind of rotten luck at the Deanna Rose Children's Farmstead--we went last July and it was sweltering. SO so hot. You can see my sweaty boy riding a pony
here
. We figured May would be the perfect time to enjoy the farm--and we were wrong. It snowed. It was cold. But lots of fun.
There are no shortage of goats--we started to be concerned about the long term future of the goats... what exactly do they do with all of them? I mean, there are A LOT. Vic had free reign over my camera and got a TON of great shots of Finley... she invented a new trick that gets him to looks at the camera and sometimes smile.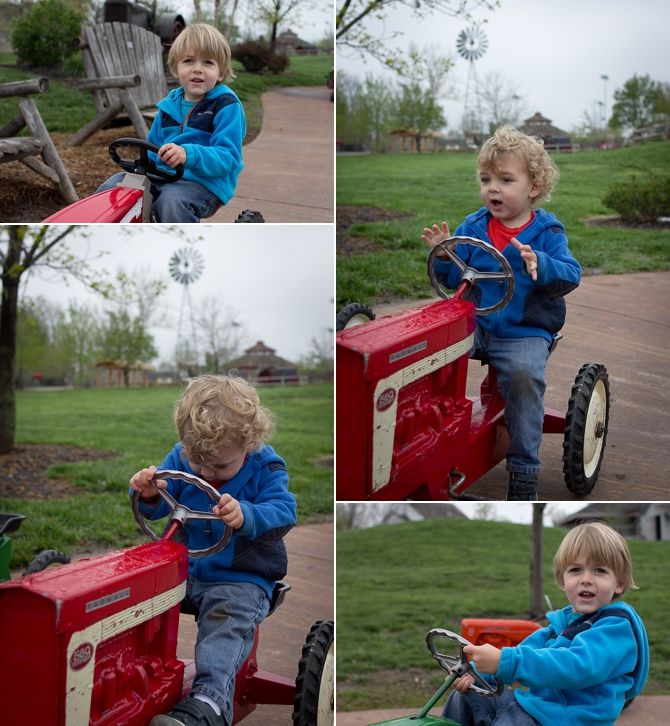 The boys loved the tractors even though they still aren't big enough to pedal them. One day, my little boys. One day.

It's so nice to have Vic around because I get to be IN the picture (and the picture is properly exposed and in focus!) I love these shots with my four year old!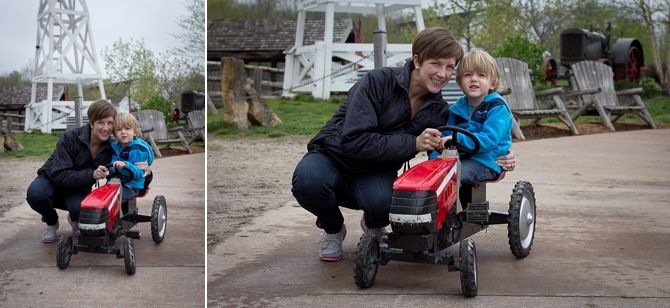 These ones are more typical of what we normally get... kids wo are not interested in being in a picture with me. C'est la vie. I also need to thank Vic for the use of her winter coat--it was supposed to be SPRING.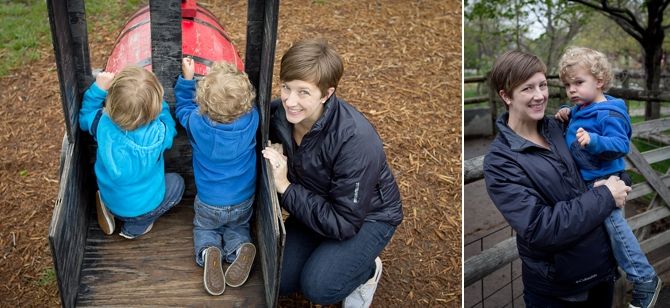 And here are Vic and Finn ringing the cowbells. Nothing is more fun apparently!