My sister Laura joined us in Little Rock for a few days--and we picked one day to be our day filled with things we'd never done before. First up: machine quilting with a long arm sewing machine.

My mom and I were way excited--probably more excited than one should be about a sewing machine. But it was pretty cool! The best way we described it was as a sewing machine/motorcycle hybrid. The needle is out a few feet in front of us and you steer it from the back using the handlebars.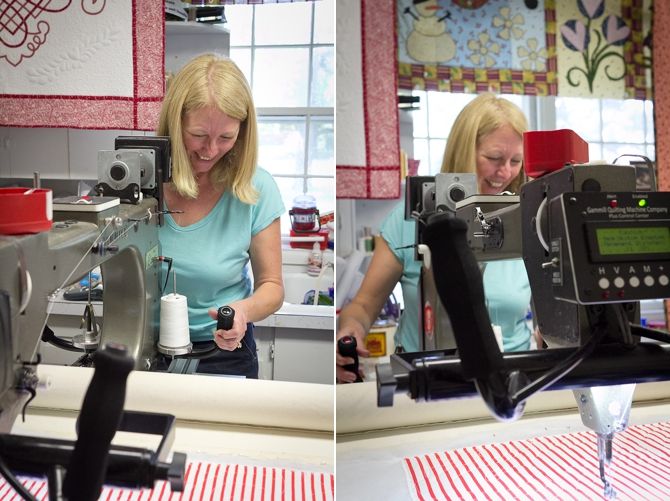 You can see better where Laura is--she's tracing over a design with a little laser to actually sew the design on the quilt.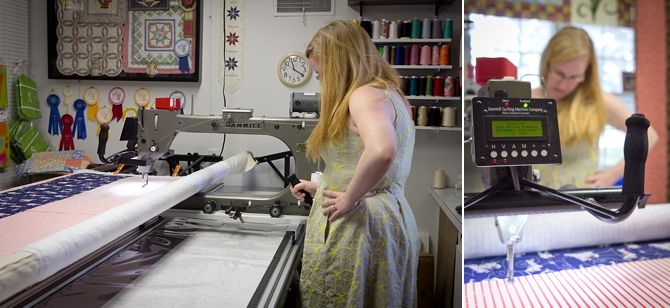 Not at all nerdy, right? We had fun--it took about 3 hours to do a twin sized quilt which was WAY longer than we thought. I had another twin sized quilt to do as well that I ended up paying them to quilt because three hours was enough for us.
Next up... wedding dress shopping for my sis! I took pictures of her in lots of dresses but it's probably bad luck to post them, so instead you get weird ones of me and my mom. I thought it would be funny to pretend like I was the bride and ask where the maternity section was... but I didn't. Missed opportunity for sure.
And our third activity... a Segway tour of Little Rock! Weird! And awesome!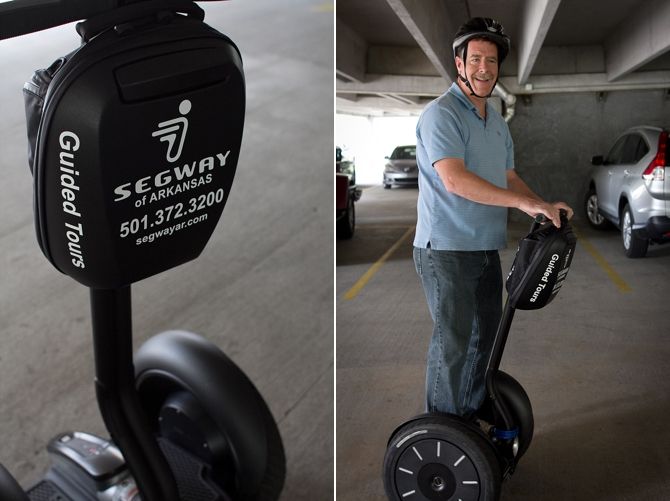 The sweet tour guide was VERY worried about me riding a Segway. I assured him that I had impeccable balance and that I had brought my very own doctor in case of emergency (my sister). She could give me a colonoscopy or cut open my heart... and maybe deliver the baby? I ran a half marathon when I was two weeks less pregnant with Braden, so standing on a Segway seemed like a safer option.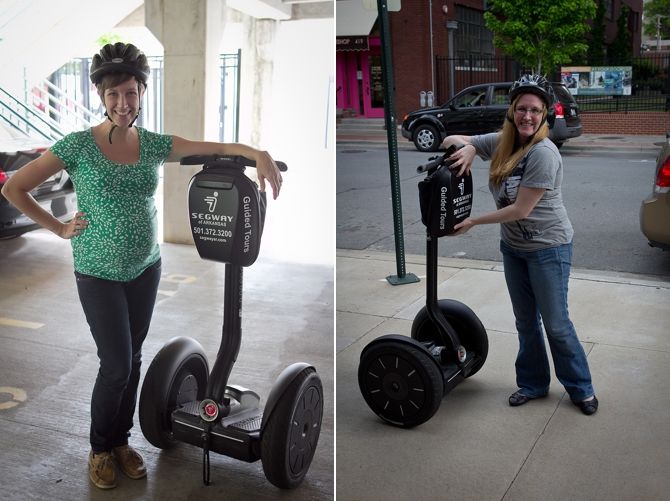 It was REALLY REALLY fun. They were so fun to whiz around on and Little Rock was lovely. We went by the Clinton Library and saw the actual Little Rock the town is named for. It was a gorgeous day and I was inspired to re-learn a lot of things I'd forgotten about our great nation. And then I dropped the ball... I think I'll just wait for Finley to go to school and teach me things.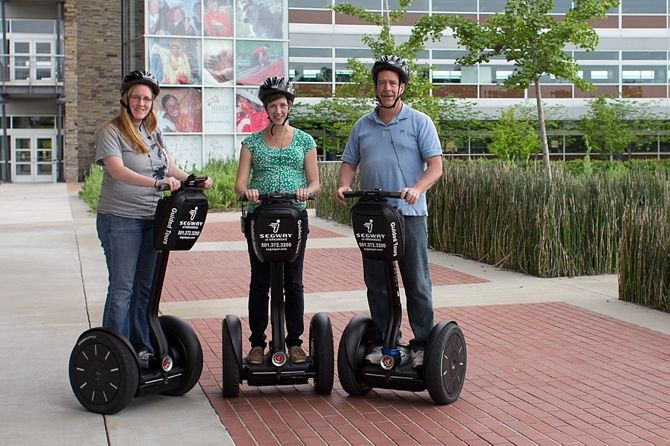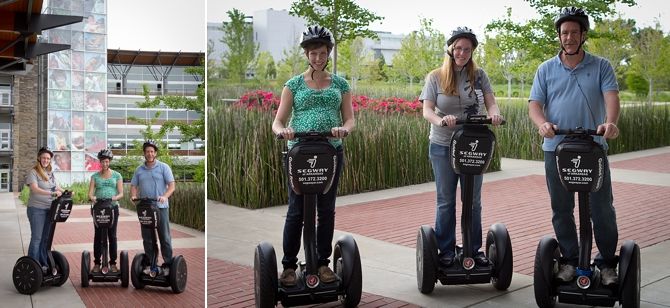 And in real time life... the moving truck is bringing our things today! How I've missed my things! I'm not looking forward to putting all the things away, or cleaning the things, or cooking with the things... but I'm certainly happy to have my things back. But I was SPOILED in Little Rock because my mama took care of all the things. Oh to live at home...