I'm barely ready to deal with real life--so instead of blogging about moving to PA or the overflow of love on my birthday, I'm posting pictures from Mother's Day in Little Rock. I'll blog about real life soon--I just am not ready to acknowledge it's happening!
Mother's Day was extra special this year--because I got to spend it with my mother! Which means I had someone to take pictures of me and my sweeties eating some froyo. Are you impressed that my body was physically holding three various sized humans? I'm strong as an ox!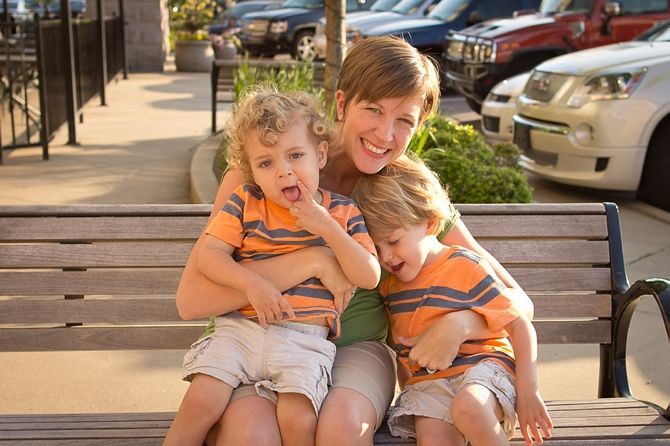 After we got back Finley and I played outside a bit and he was willing to make a small amount of eye contact with me because he was so distracted by the brick wall. Cutie.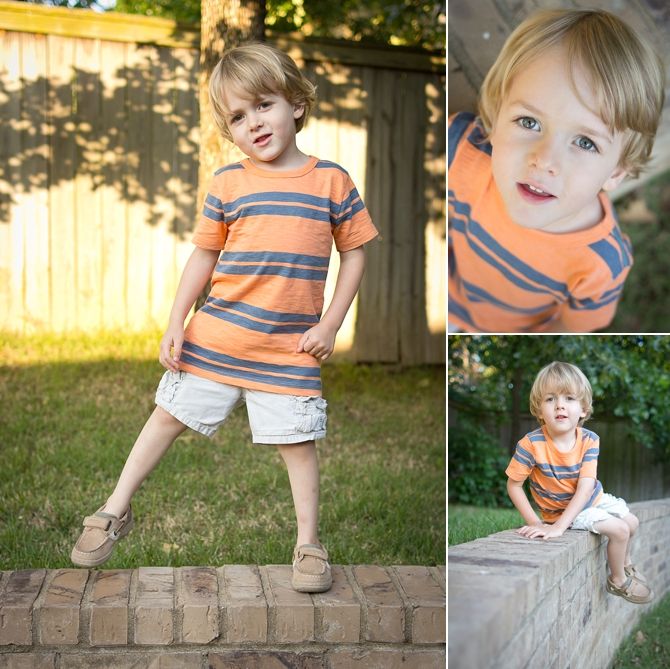 Like the awesome photographer that I am, I seriously didn't take any pictures of the boys with my family until my second to last day in Little Rock. Finley resembles my brother Dan a little more and Braden resembles Ben--but I forgot to get a picture of my wild curly haired child with his buddy.
And this photoshoot with my parents went just really well as you can tell. Braden was thrilled to be there, they were sitting in front of a truck tire and Finley only wanted to throw rose petals. And their little doggy kept wandering around them. Would it be appropriate for Finley to be the flower girl in my sister's wedding? Maybe?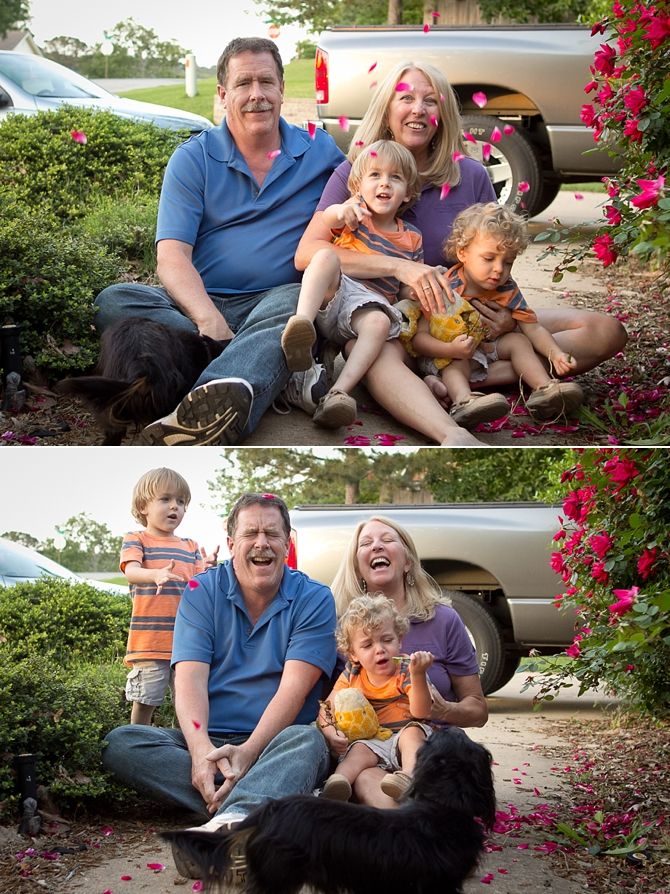 I just had SUCH a nice time in Little Rock--it was so great to be taken care of so completely by my parents for a month... although it probably made the transition to a house with no food or furniture slightly more traumatic. I'm so grateful for my mom--for the sacrifices she's made for me in the last 30 years of my life and in the 30 days I was living with them. I'm so lucky to have a mom who is excited to spoil me (and unfortunately, also my kids) at the drop of a hat!