Oh the ill fated farm party. We were supposed to have a lovely day at
Deanna Rose
followed by an outdoor picnic with some little friends--but mother nature severely disagreed. The party was still adorable--and many more pictures will follow after the party is featured. But here's my favorite shot... I just love that the plates look like little eggs!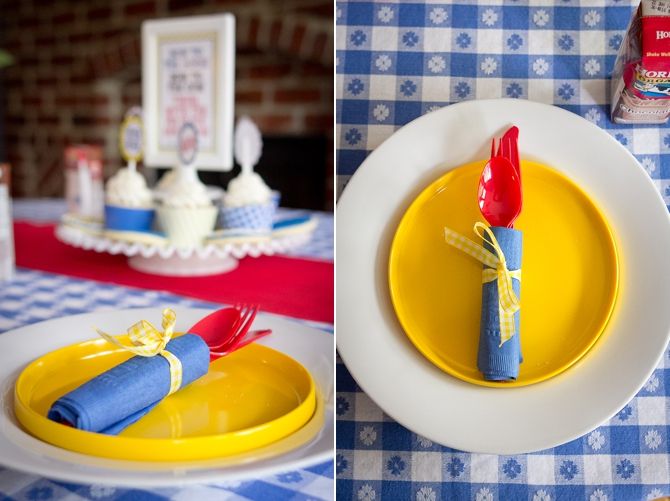 Vic and I had a blast setting up together--for a duo whose business involves parties, we are rarely able to actually throw parties together since, you know, we live in different time zones.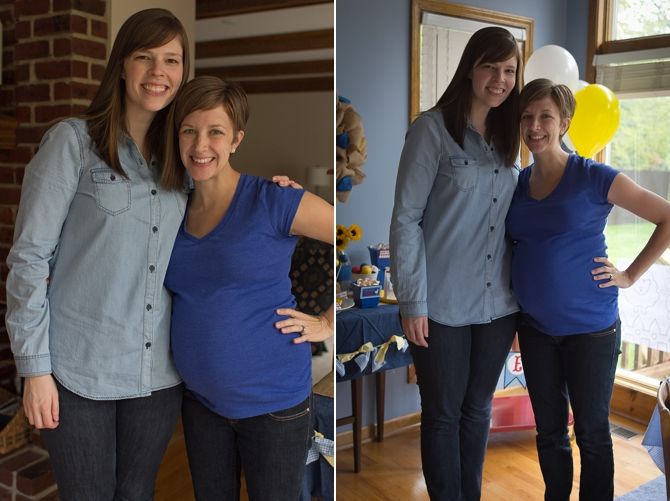 Braden had a blast too--mostly because the dessert table was at his height and he was able to snag unlimited sweets. He loved the sugar cookies... and everything else with sugar.

The best part of the party was that it brought together lots of Kansas City friends in one place! I was excited to get a few tips from Jenny about handling three munchkins... and Finley was reunited with his blond pal Hayden. Wish these two got to see each other more!
All I can say when I looks at this picture is that Braden's hair is OOC. I've been lucky to see Alison and Dinah a
few times
in the past year. I just love when my friends' kids get to play with my kids! It's the circle of life... or something.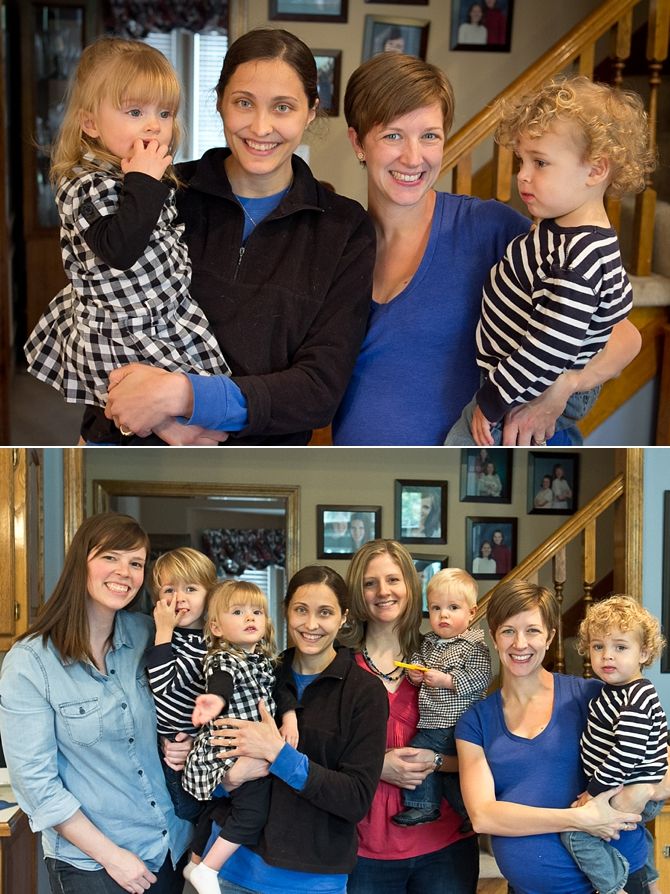 And this is four sixths of our housemates from senior year at K-State! Unfortunately Tara had already left and Kat lives in the far far corner of Kansas... so this was the best we could do. But still, a pretty good showing!
Thanks to B-Roe for letting us take over the house with a million kids and letting them run amok with awesome vintage toys... and thanks to Vic for always letting me come crash and being my BFFFF.