The older Braden gets, the more distinct his personality becomes. Sometimes he's just like Finley, and sometimes he's the total opposite. One of my favorite Braden traits is his penchant for dressing up. Especially HATS. All the time he's bringing me hats to help him put on--he'll wear them all day. I spent the last week trying to take pictures of him in his various outfits... first up is the Russell hat from Halloween.
And the next day, all he wanted to wear was his BADGES. A lot of the outfits result in tears because he can't get them to work the way he wants them to--the sash kept falling off resulting in major tantrums. (How sweet is that smile with the curls in the first picture? Killing me.)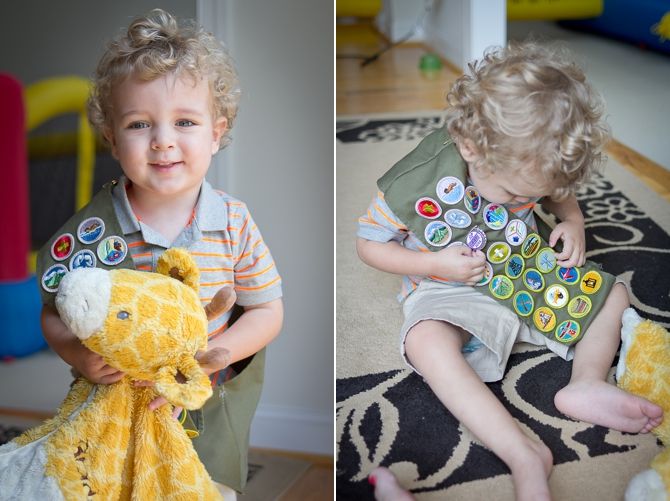 And then I bought the boys superhero masks at Target for $2.50. Braden's is especially funny because of how it smushes his chubby little face.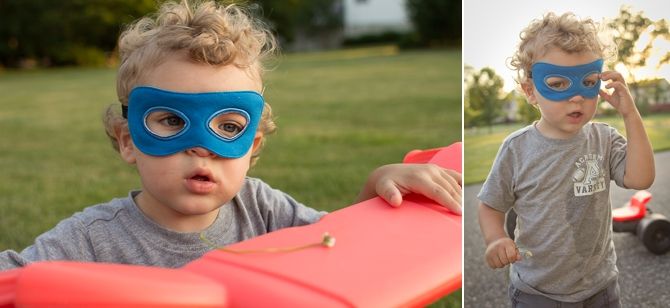 Finley got his superhero mask after he got back from "delivering the mail" which involves riding his bike up and down the street to all the mailboxes. He's a creative fellow.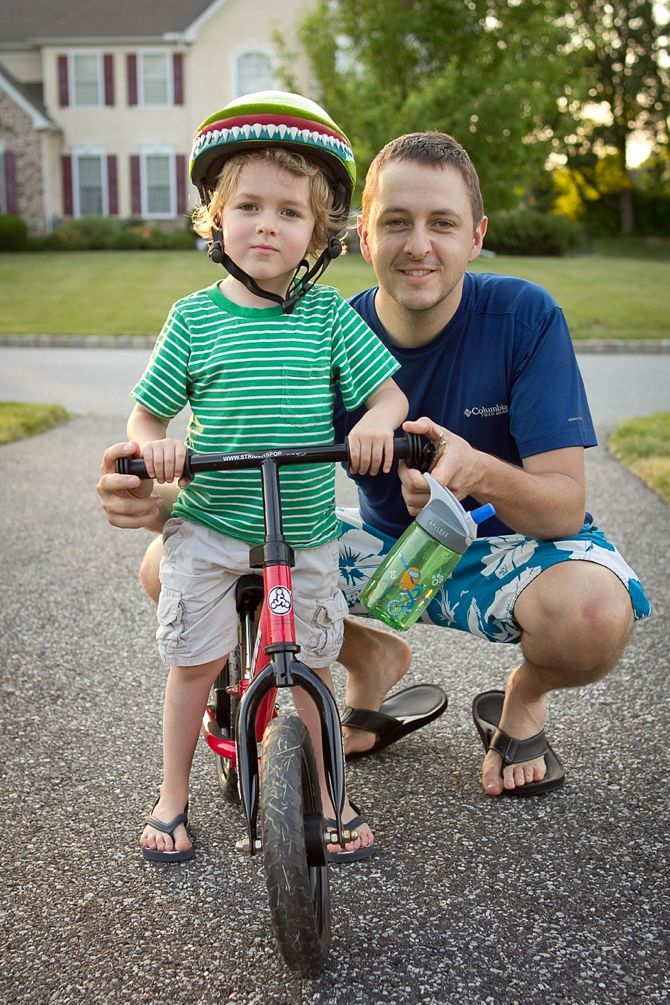 He understood the superhero thing a little better and tried to do some of the superhero poses I taught him. Cracked me right up.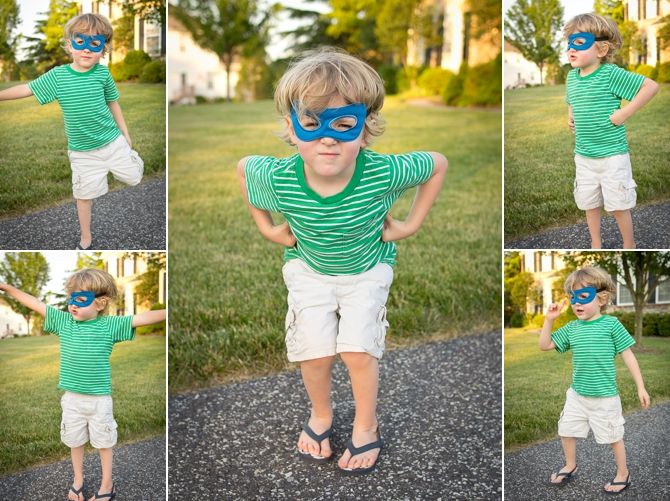 The train hat is the number two hat in the rotation. As you may recall, Braden loves trains, and therefore loves running around in his train hat yelling ALL ABOARD! CHOO CHOO!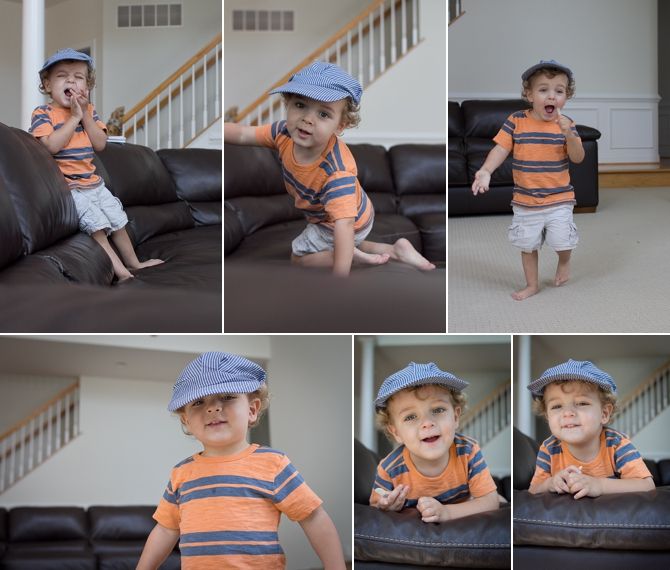 He was super entertained by the remote timer for a little bit. We were all over the map--from angry that Finley had the timer, to happy that he got it again to tolerating taking a picture with his mother.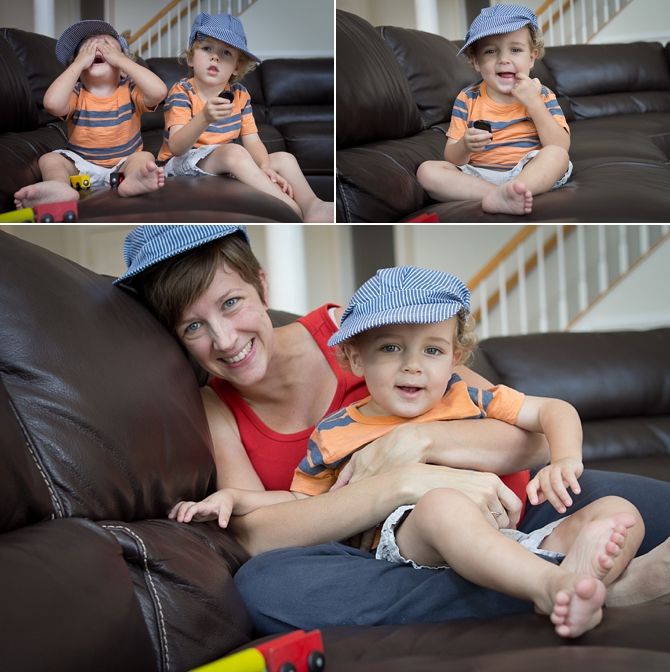 All Finley wanted to do is take pictures with the timer upside down. Yep. That's what four year olds do. The big picture is a bit blurry--sad face from mom.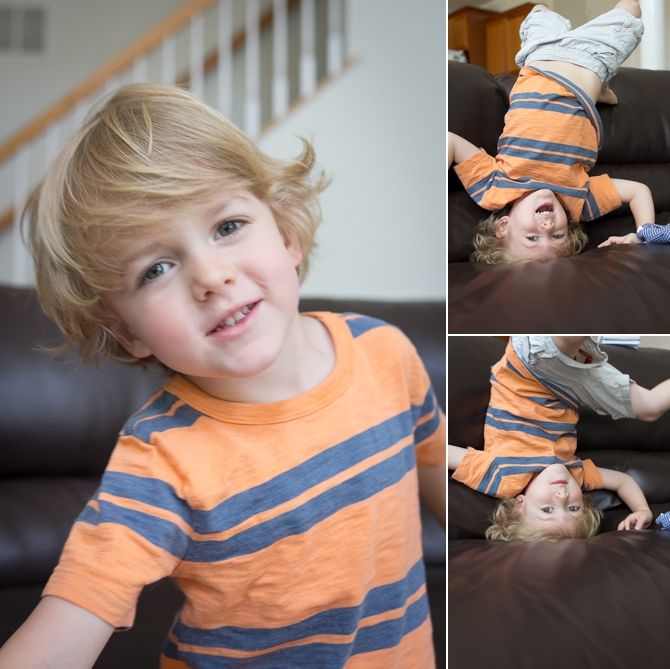 Clearly Braden has great style--his other favorite things is wearing anyone's shoes but his. I'm just proud he picked out the Jack Rogers to wear.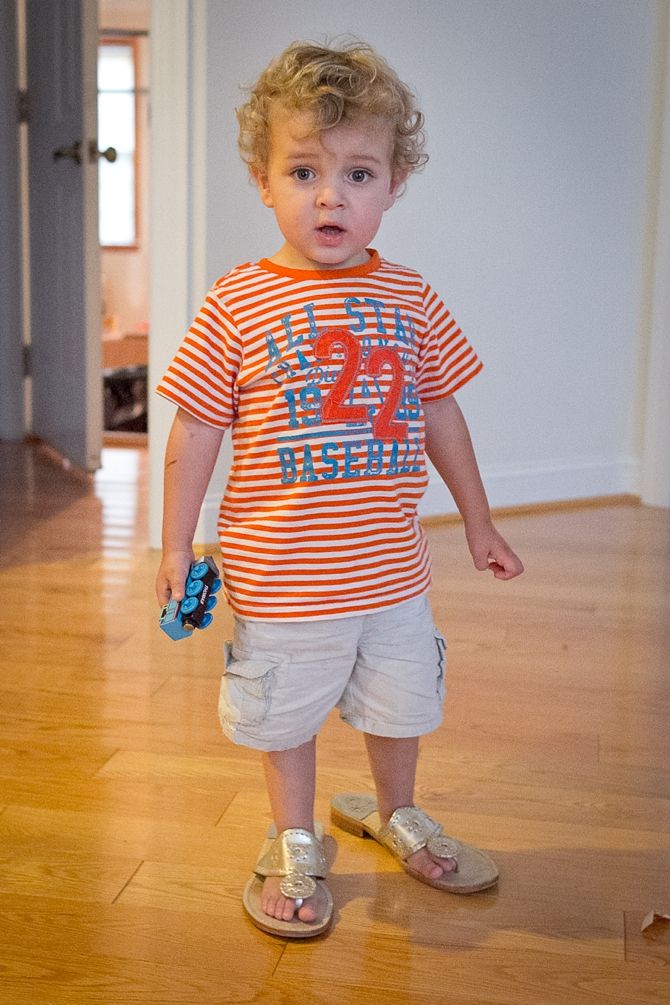 And the number one hat? Mickey, duh. Pretty much every day is a Mickey hat day. Every day. And then he runs around saying I MICKEY MOUSE! The apron is not in the normal rotation. He saw Finley wearing it and had to wear it too.
My favorite thing is that he almost always wants to sleep with the hat. Sometimes I try to hide the hat so I don't have to deal with putting it on his head 100 times a day (although he's almost figured out how to do it himself) but without fail, once I put him in his crib he'll say I DON'T WANT MICKEY HAT which means that he does want his Mickey hat. He is really confused about what don't means.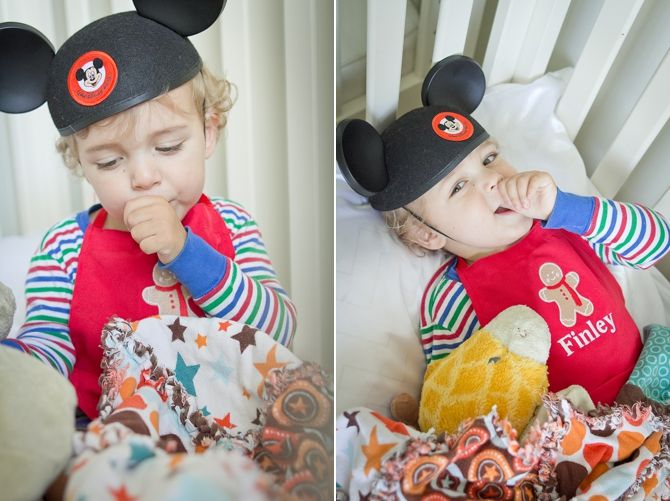 And then he still sucks his thumb. Presh.