My dear friend Megan had a little baby girl six weeks ago (baby shower
here
)--and we finally made it out to Charlottesville to see them! It was an extremely productive few days and as much fun as these two girls can have. We pretty much look like the second picture all the time. Aside from LOTS of sewing, we managed to sneak away to FINALLY see The Great Gatsby. As two of the biggest Moulin Rouge fans around (We saw it approximately six times in the theaters and went to Walmart at midnight to buy it when it came out on DVD. I'm not proud. Kidding, I totally am.) ANYWAYS. If you'd like an in depth comparison/analysis of MR vs. TGG, we are your girls. Oh Baz.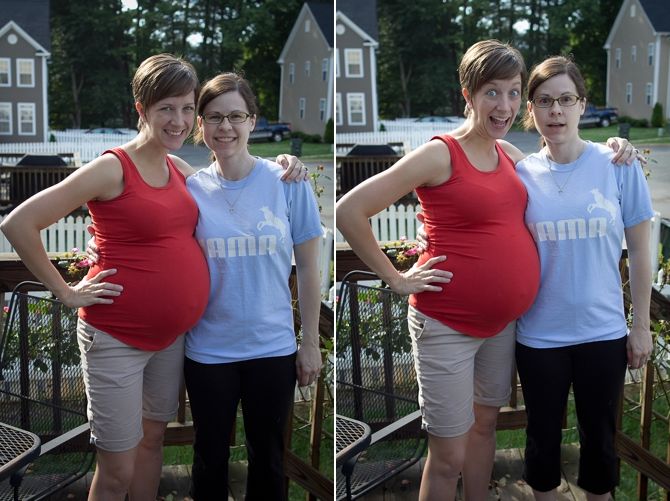 (Do you like how my belly is literally eclipsing Megan? And do you like how she does not at all look like she had a baby 6 weeks ago?)
Our big project for our time together was making pillows for Piper's nursery. We made four awesome ones--which was quite a feat since we were using Megan's grandma's sewing machine and Megan hadn't sewed in ten years... and since she performs surgery on a regular basis she might have cut the fabric a little slower and more precise than your average sewer. So it took us awhile. (Piper's crying in these pictures because it hurt her feelings that Braden kept calling her Baby Diaper. Words are hard.)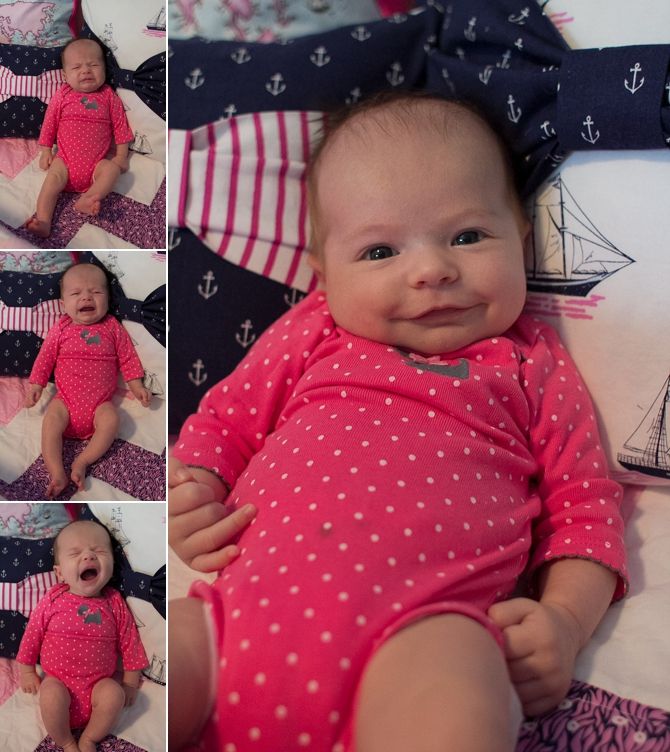 We made three super cute
bow pillows
out of my new fave fabric--
Sarah Jane Out to Sea
. I bought a whole slew of it in red and blue to make Finley's big boy room and a few things for the new baby. I'm obsessed. Megan made these three pretty much by herself--I told her what to do and she followed directions very well, which is impressive because we are both kind of bossy. :)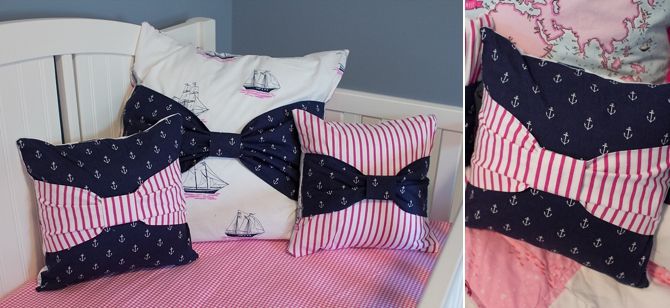 My crowning achievement in, like, all of my life was making this map pillow. It helps that the fabric is adorable--but the really impressive part is that I MADE THAT PINK PIPING AND SEWED IT ON ALL BY MYSELF WITH A LOT OF HELP FROM THE INTERNET. Sorry about the caps. I may do a tutorial on it because I'm so proud of myself and smitten with how it turned out. Love. I made the super cute chevron quilt while I was living with my parents--because I don't know how to bind quilts and rely on my mom's help with those. I can only do so much.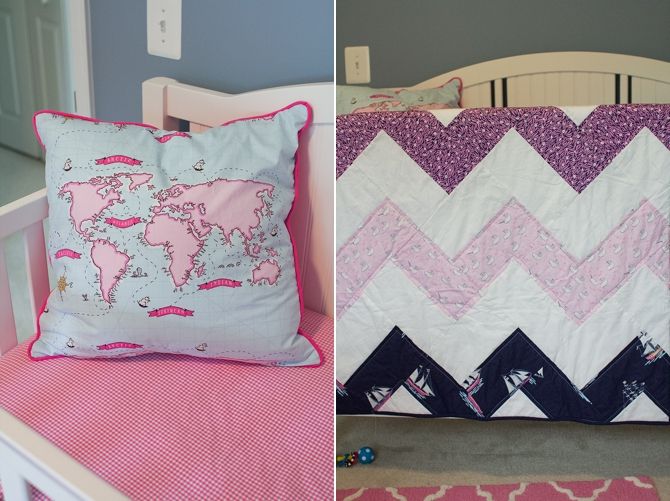 We're looking forward to our super fun family vacay with Megan's family in September--beach time five weeks after you've had your third baby is a great idea, right? Adventure! I love Megan and Baby Piper and all the things nautical. The end of this post.