We're learning lots about our new area--and my favorite thing so far is Linvilla Orchards. It's an orchard about 15 minutes from our house that's home to like every fruit ever--and even better, it has pools which we also got a membership to. So, fruit and swimming. A match made in heaven.
Finley took picking strawberries very seriously--he made sure they were very red and that there were no bugs. And unlike
last year
, he didn't eat any... until he realized his brother was devouring them. (Those pictures from last year kill me, I can't believe how much bigger they are!)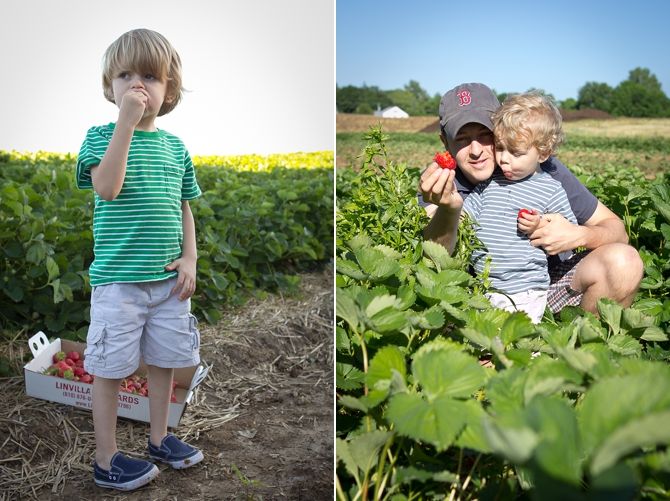 Sol's schedule makes it possible to do more outings as a family--this week he's working nights, so after he woke up we headed out to pick some berries. The boys love getting to do things with their dad, and I appreciate not having to chase them/bend over to pick fruit while eight months pregnant.
It's also great to have him around so that I can be in a picture with my boys--the boys who by the end could not be stopped from eating the berries.
And look! A picture of us together! Miracle of miracles!