The cool thing to do is to photograph your kiddo every month for the first year of their life. And if you spend much time on Pinterest, you'll find LOTS of cute ideas for how to do that. For little Keaton, I have two little shots I'm going to attempt to get every month. First--a picture on each month's calendar page. This big calendar was a sweet gift from Vic and her mom--and if Keaton had held on a little longer, it would have worked out perfectly... unfortunately, the calendar starts in August, so he doesn't have an official zero month picture on July 2013. Just this fake one on next year's page. Oh well!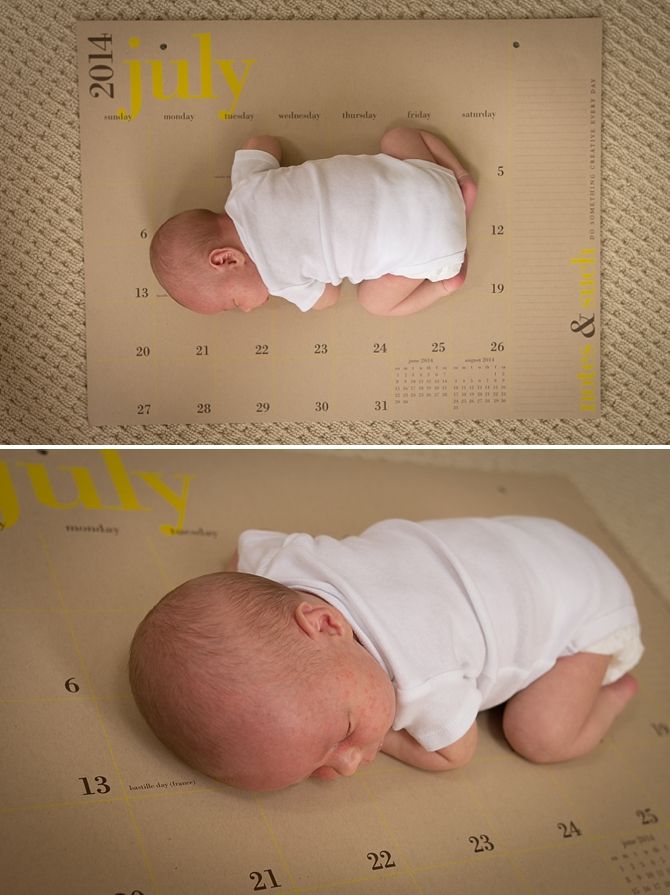 And because we bought these awesome chairs, he gets to pose on the chair every month too. That second picture kills me--I feel like he's preparing to interview me!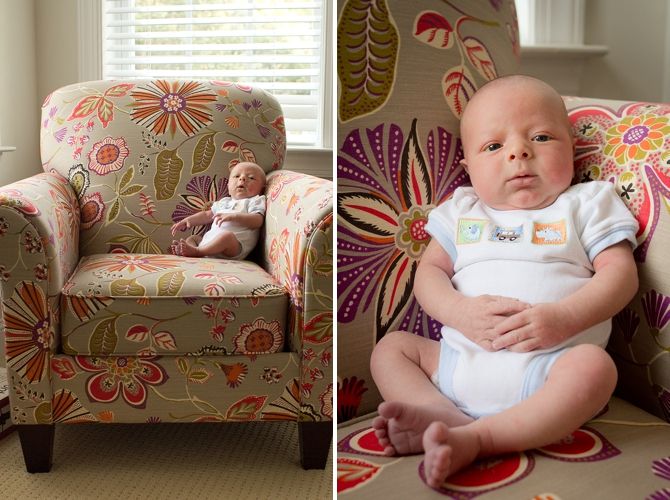 These were taken a few days later, so the lighting is a bit different. But he's just as cute. If not cuter? Is that possible?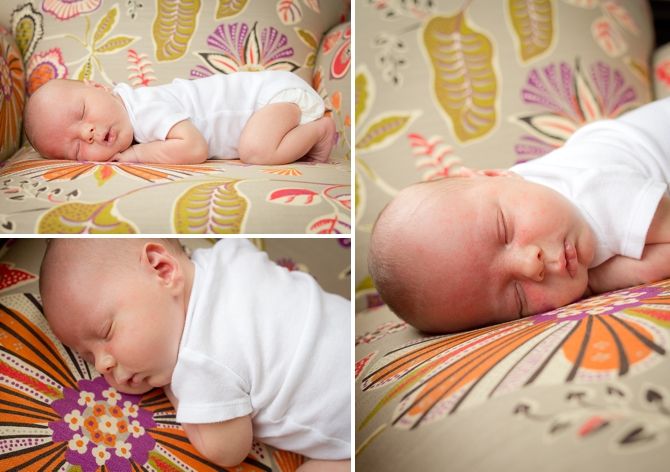 I can't wait to watch this guy grow up--and at the same time I don't want him to grow at all.