After three months, a few rooms in our house are finally put together. I showed
Keaton's "nursery"
last week... and Finley's room is pretty much a souped of version of that. You caught me--I used the same
fabric
in both rooms.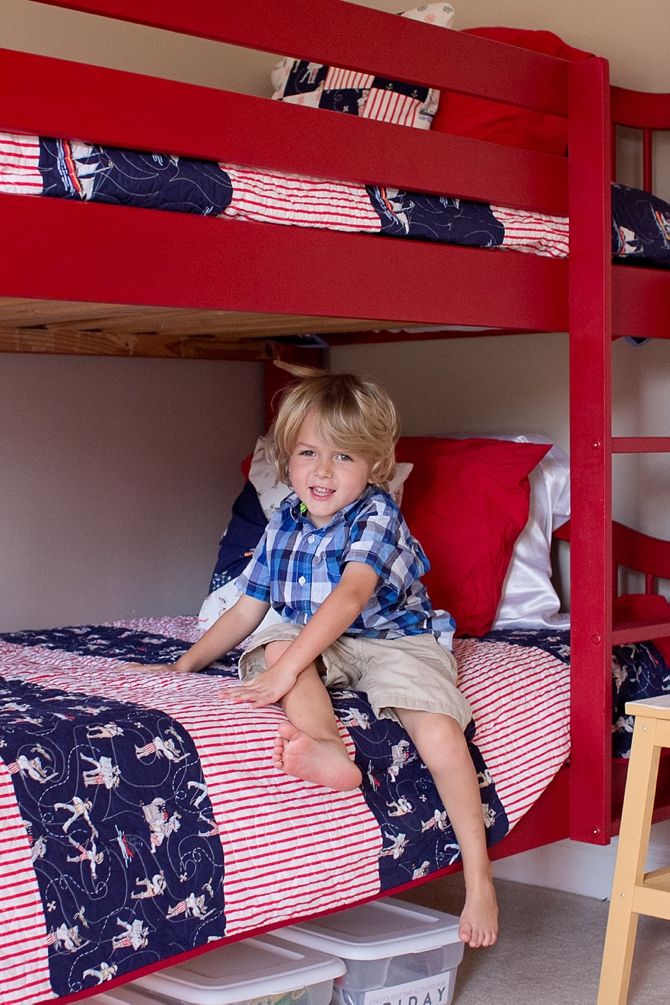 Whenever Finley would talk about his big boy room, he's always remind us of the two things he wanted--he wanted red walls and bunk beds. We compromised--and he got red bunk beds. Actually he got pine colored bunk beds, and his mother watched many many episodes of Arrested Development while painting them. Love you child.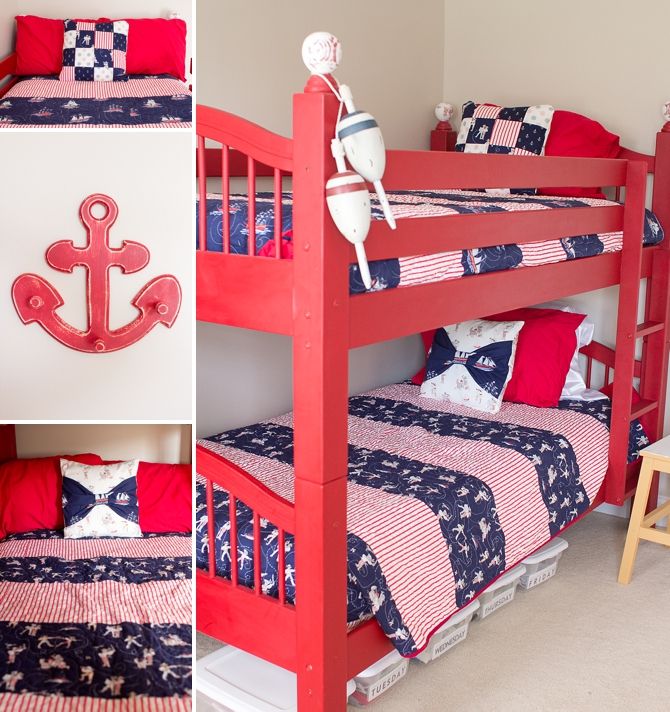 I made the quilts while I was living with my parents in Arkansas--you might remember the post where I quilted them awhile back. You can also see the
rest time boxes
peeking out from under the bed. They are going surprisingly well! Finley wanted to sleep in the top bunk--until he actually got up there. I was quite relieved he wants to sleep in the bottom one! When Braden is ready to be moved out of his crib, he and Finley will share a room again! I think they miss each other.
I went a bit overboard (see what I did there?) with decorations for Finley's room. Above, is a darling
Melissa and Doug pirate ship
and a set of
Peter Pan pegs
from
Finley's fourth birthday
. The oars and hooks are both from Joss and Main. I picked pictures out that had some meaning for Finley and stuck them in red and blue frames from IKEA.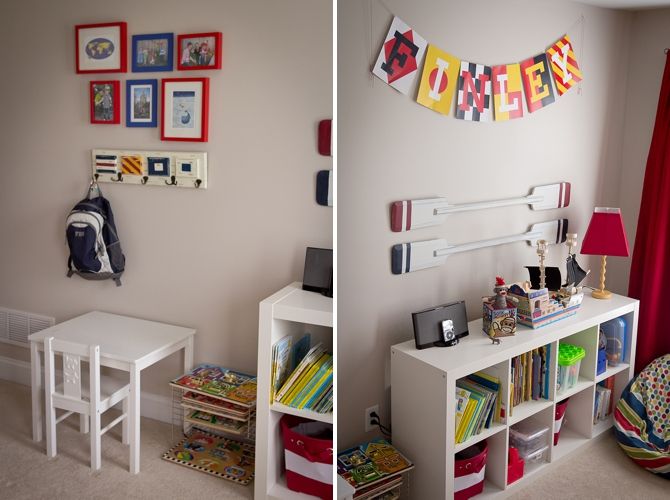 Finley does his rest time activities at his little table and sometimes cleans them up. (Actually, not really ever.) His
name bunting
is left over from his
third birthday party
. I really love reusing stuff.
This is my rocking chair from when I was a little girl--I Annie Sloaned it and loooove it. Finley calls it his "dressing chair" and sits in it to get dressed. It's super cute. Also super cute? The map pillow!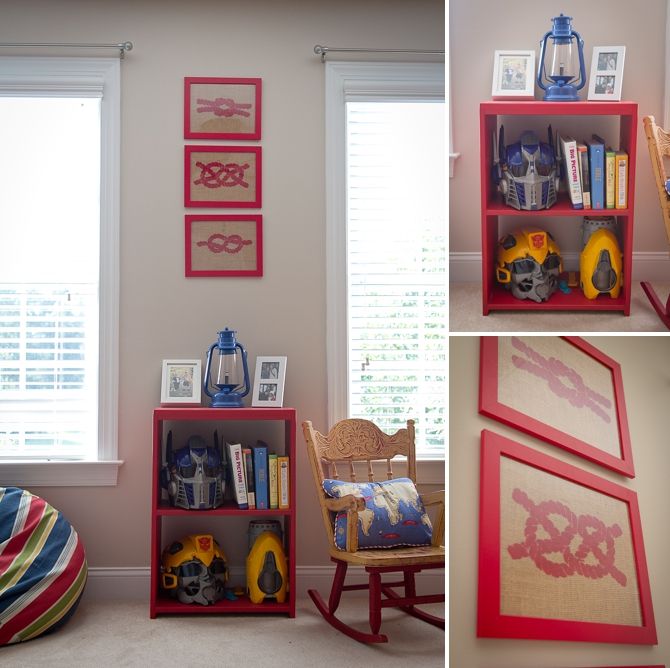 No bedroom is complete without a red shelf that holds bibles and Transformer pieces. Red frames are pieces of burlap with rope painted on it. BAM.
My absolute favorite part of his room is the dresser. I went on a bit of an Annie Sloan bender--and this is my favorite piece that I painted. I never found drawer pulls I liked--so I ended up just tying navy cord and making drawer pulls. It makes me happy. Basically, the room is totally over decorated, and I'm ok with that. Finley likes it, so I like it. And I mostly like that I got away with not painting the walls red.