Because I've met my children, I had very low (or NO) expectations for a family picture. Those dreamy pictures of everyone snuggling together you see Pinterest? No chance. And I'm ok with that. Since Keaton came home, we've gotten Finley to hold him twice. For about 30 seconds total.
Of course Braden has to be physically restrained to stay in the frame. Braden has yet to hold Keaton, even though he's asked a few times--he always changes his mind when Keaton gets close. He did try to pick Keaton up by the back of his onesie once... so that's something?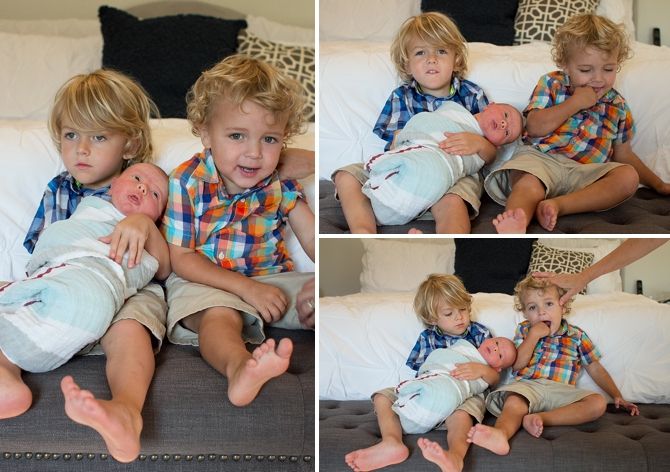 For some reason, everyone was screaming (happy screams!) in the family attempts. I mean, it's pretty true to life. Someone is screaming a lot of the time (it's normally Braden.) By my calculations, the child who has done the least screaming in the last two weeks is actually Keaton. The newborn. He's a sweet guy with very few opinions of his own. Yet.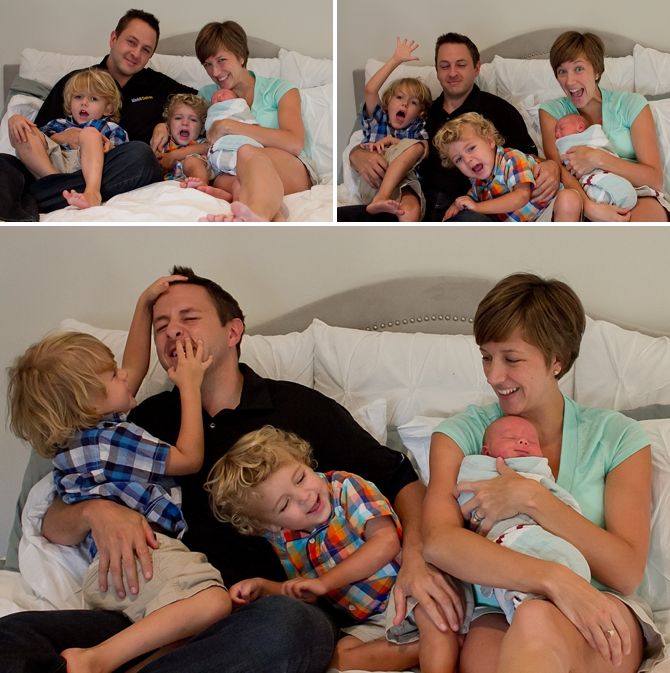 We have about a week and a half more help before I get to wrangle these wiggly guys all by myself. Sometimes I'm sure we'll be fine. Sometimes I think there's no way. Either way, it will probably be a good time.