As it probably is with most dads, it's sometimes hard to get Sol to stop playing with the boys and put them to bed. A few nights ago, they were playing in the bounce house in the front yard (normal) and I told Sol they needed to come in and stop bouncing in a few minutes if he wanted to make sure he read to them before bed. (Not reading before bed is one of Finley's favorite tricks for pushing back bedtime.)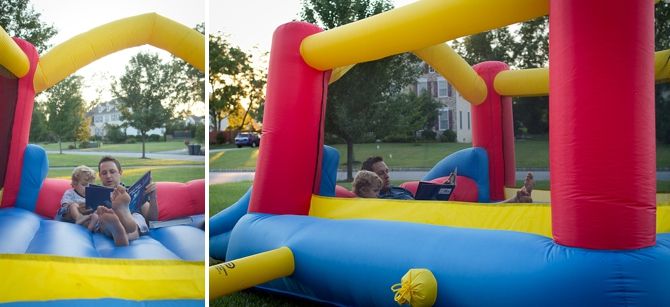 When I went back out to let them know it was time to come in and read--I saw they had found their own solution. Reading in the bounce house. This is Braden's new FAVORITE book from his friend Parker,
Steam Train, Dream Train
.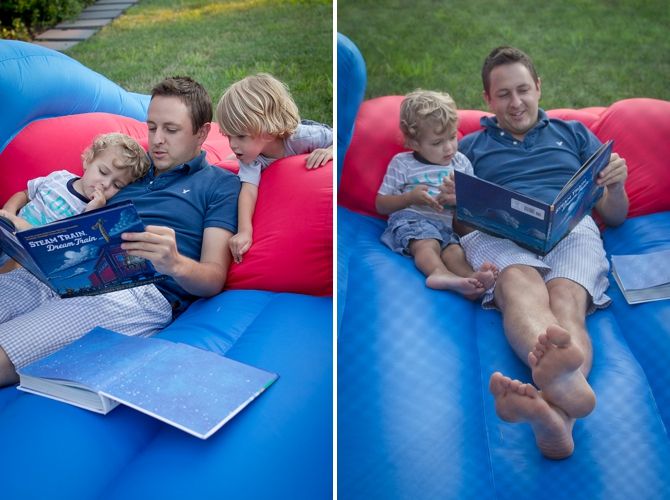 This is my favorite page from the book--in the bottom right there are three little kangaroo boys, and every time we read it now the boys tell us that it's Finley, Braden and Keaton. My three little boys.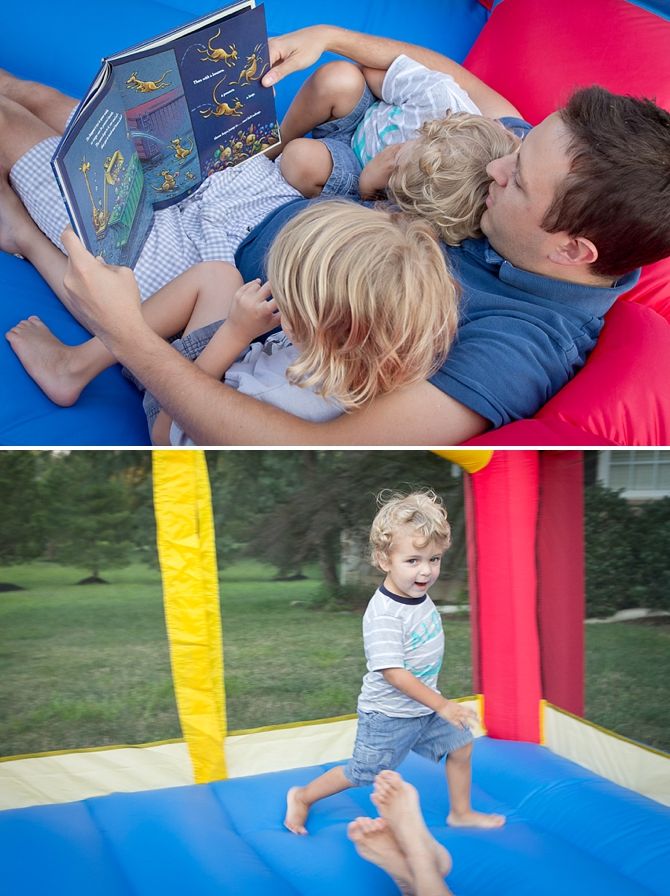 And also sometimes we had to run around during the story, in between cuddles with dad.