Vic came to visit for Labor Day weekend. As with most of her visits, we did a lot of everything. A lot of laughing, a lot of couch sitting, a lot of TV watching, a lot of cupcake/cobbler/pie/candy eating... just a lot of fun. That's what happens when we are together--a lot of everything. On Sunday, we tricked several East Coasty friends to come to town for some fun. We started at Farmer's Road--my favorite fast food restaurant--local, healthy, cheap food!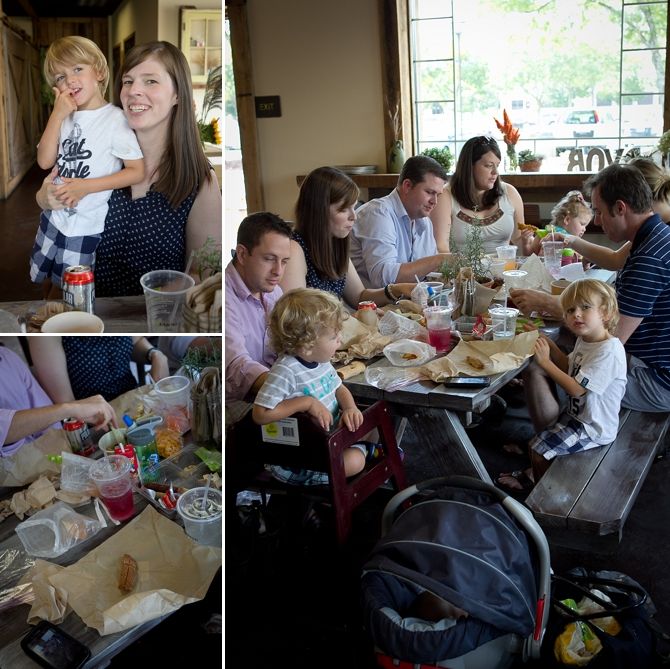 I really, really just like having someone who knows how to work my camera around. THANKS VIC.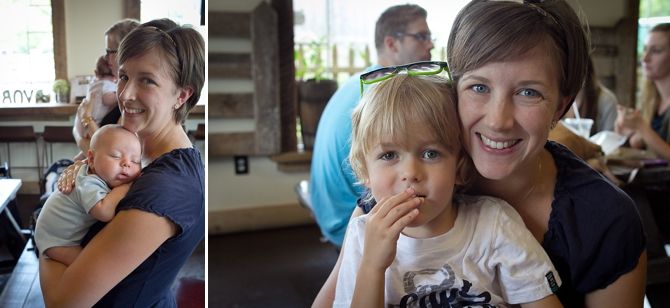 Vicki brought her little girl and baby bump--and Emily brought Keaton's pal Charles. I'd like to try to count ridiculous things in this picture--Keaton's diaper blowout, Finley hiding beteween Vic and I, no children looking at the camera, Vic's excited face, me not realizing there's chaos around... it's a great slice of life.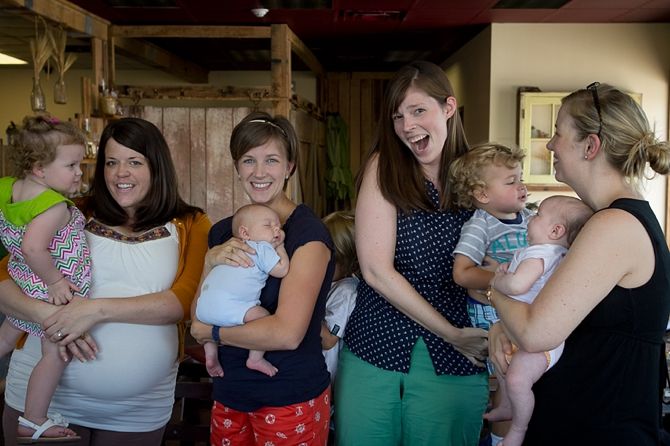 Well here's a nice one without the babies. It certainly easier to look lovely when you aren't holding squirrely kids.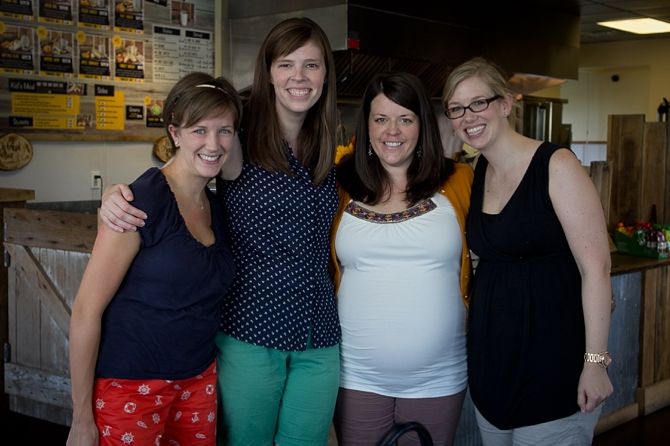 After lunch, the ladies (sans Emily) headed to Longwood Gardens. I did not like having to sit in the backseat on the way because I was the only person in the car who was not pregnant and under six feet. CRAMPED.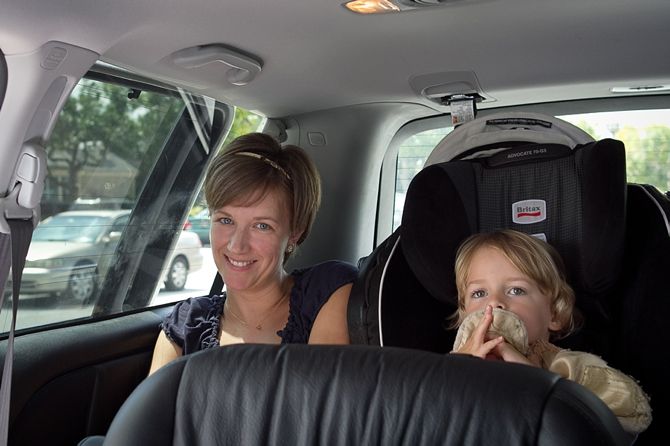 I'd been dying to visit Longwood--it was still a little warm, but the kids had a great time splashing in the fountains. They are running all over and are designed to let kids enjoy them! They got wet, which is always a bit of a struggle for me... but they dried out and we survived.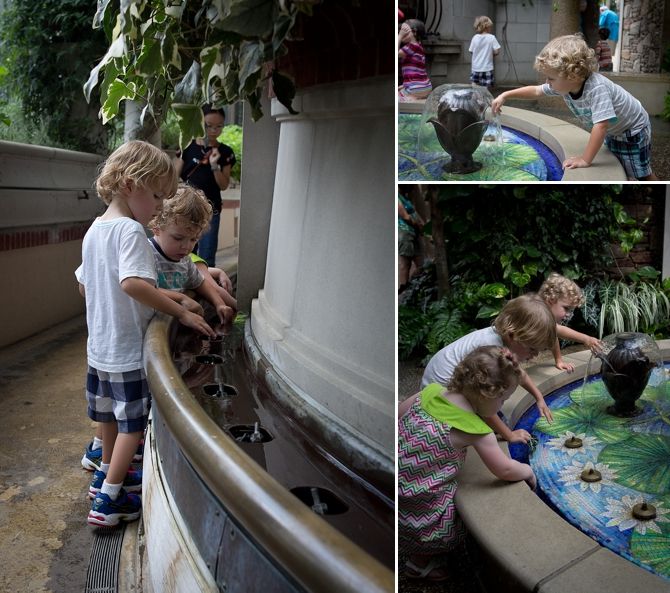 There are children's treehouses through out the gardens--we only made it to one, but the boys both thought it was great. My favorite part of the day was getting dressed after Victoria. She's wearing an anchor shirt? I'll wear my anchor shorts. She's wearing her gold initial necklace? I'll wear mine too! We were wearing our matching Jacks until she changed into more sensible footwear for walking. Twinsies for life.