On Keaton's four month birthday--he finally rolled over. I wasn't actually concerned about it kind of taking forever... but it's nice that I know he can do it now. Here's a video of one of the first rolls--and if you watch it, please mute it because I sound like a weirdo the whole time. Please. My favorite part is towards the end where he grabs part of his mat to pull himself the rest of the way. Roll, you clever boy. (That's for Christina.)
We had his four month check up a few days ago--and it went well. Shots always break my heart, but less so than things like polio. He's a short fellow--only an inch taller than Braden was when he was born! He's holding his own on weight--we're getting to the point where my babies thin out and stop gaining weight, so we'll see how he does!
Height: 24" (9%)
Weight: 15 lbs, 3 oz (46%)
Head: 42 cm (64%)
About a week and a half ago, Keaton took a page from the Finley playbook and decided to not sleep well at night anymore. One night he woke up SIXTEEN times. Finley was terrible--I ended up letting him sleep with us and essentially feeding him all night, which meant he didn't take a bottle at ALL while I taught. It was miserable. We're trying to be more proactive up front--because he's already showing less interest in eating during the day. It's so so hard to stick to your guns when it's the middle of the night and you are tired!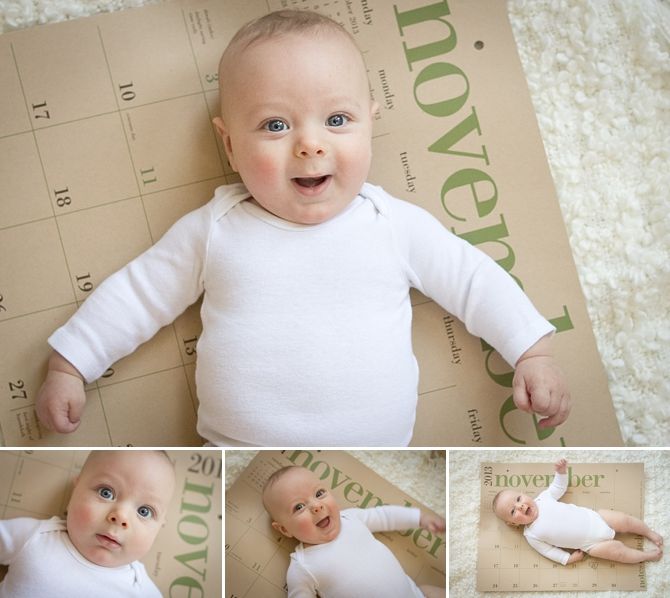 But apparently the "four month sleep regression" is a thing--due to the fact that babies start moving through sleep cycles at this age and don't know how to put them self back to sleep when they wake up. Except for my sweet Braden--he has been a champ sleeper forever because of the thumb sucking. So--hopefully this will be a short battle and he'll be a great sleep again SOON.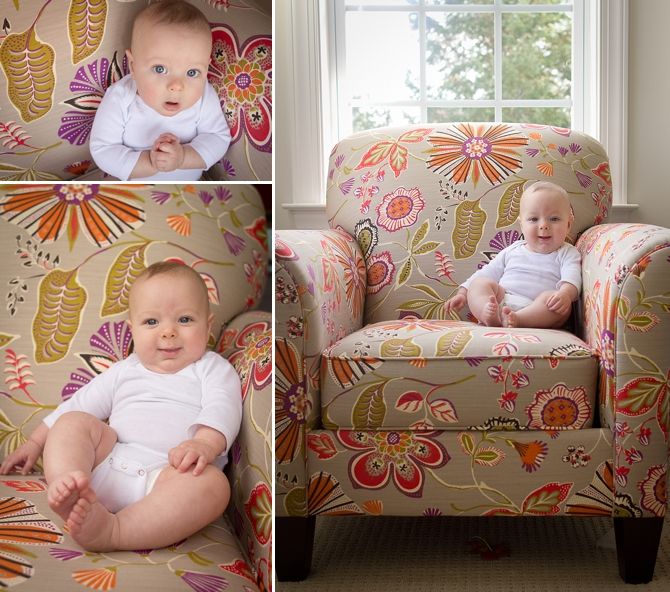 Not too many other updates for the little man--Finley is starting to show more interest in him. Braden is not. Keaton's still a happy smiley guy--and is even doing a bit better riding in the car. Sol said he was sad today when he saw me leave the room, which of course makes me happy. I like that I'm his favorite--because I know eventually daddy will be.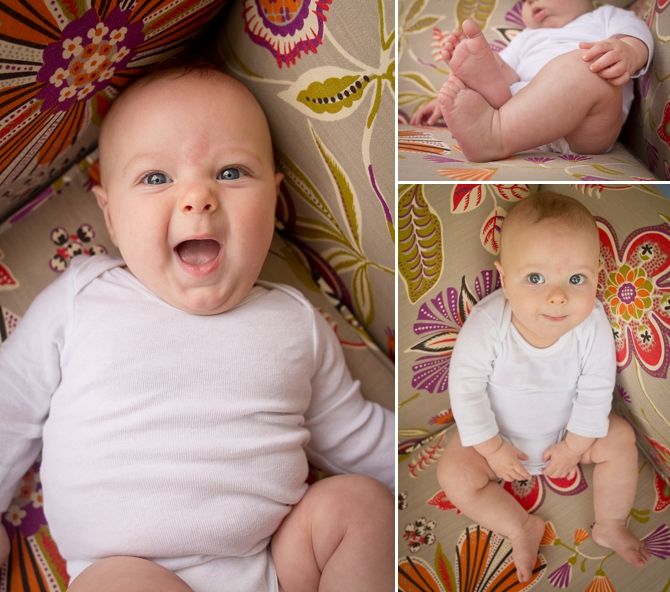 And here's a tiny collage of how much bigger he's getting!