Sol's family was here for Christmas--and while I failed at getting pictures of pretty much everything, I did take a few pictures at Longwood Gardens because it was too pretty not to. I visited this summer with Vicki and Victoria--and it was a huge change. Instead of sweating to death, we nearly froze. Both times, it was worth it.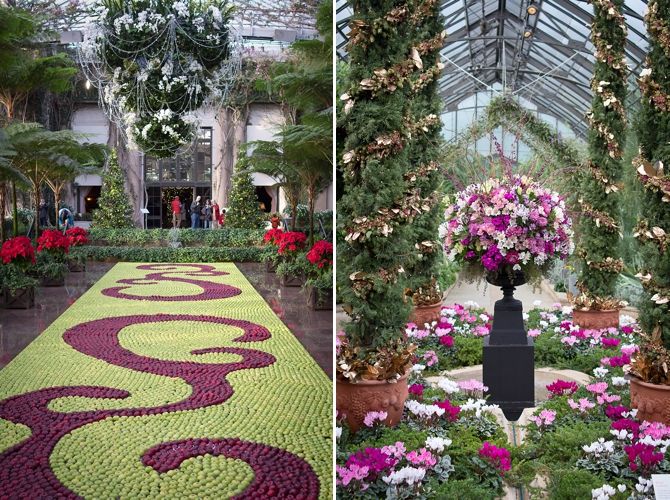 This apple mosiac-y type thing was amazing--and it would have made for a fairly easy apple bobbing contest. There were so many lovely decorations--really, amazing is the word I have to use for it. It was just pretty and amazing.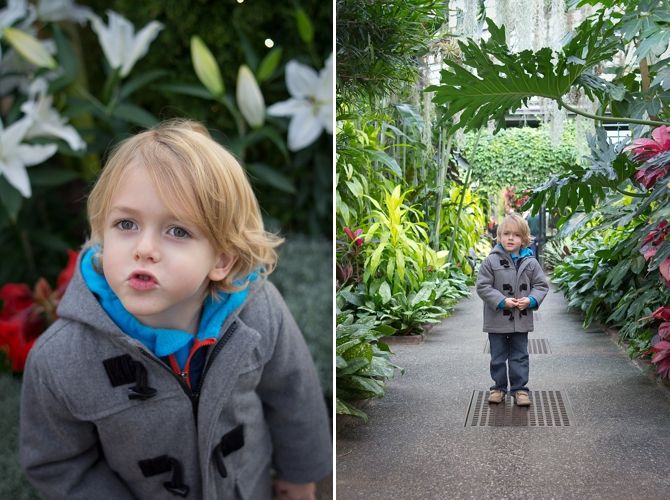 We left Braden at home and just took Finley and Keaton--Finley had a blast looking at the decorations and getting a little more attention than he normally does. I told him to let me know if he wanted pictures with any of the flowers and he kept posing with them and doing his weird forced smile. It was pretty funny.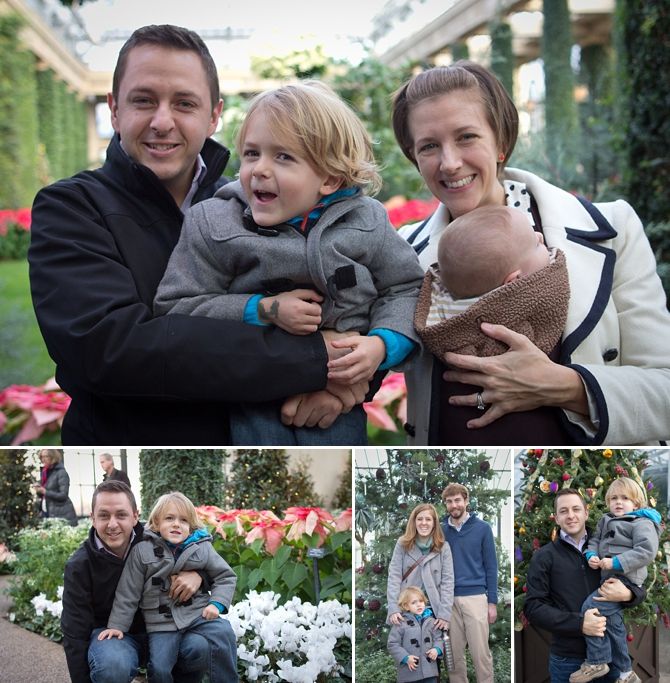 As you can tell from these pictures, he was making a valiant effort at making a nice smile. His face just doesn't know how. I'm glad we got a picture with Maya and Tom since I massively failed at pictures every other hour of the holiday. It started snowing as we left and we all got very cold--except Keaton who was bundled up in the Moby and was toasty warm when he got in the car. It's nice to be a baby.