Five months! It seems like forever and also nothing. That's how babies are.
It's been another month--I can't even pick an adjective to describe it. A good month? Crazy month? Sleepless month? Some of all those things. Keaton is continuing to struggle with sleeping--he takes a few very short naps during the day and is just starting to sleep better at night (knock on wood). The ear infections were waking him up a lot--we were averaging 6 to 8 times a night for a few weeks. The last few nights have been closer to two. Hallelujah.
I also think he might be in the beginning of teething--he furiously rubs his ears sometimes and I'm pretty sure the antibiotics have taken care of the infection. He also is really into chewing on our hands or his hands--which made these pictures a bit challenging. All he wanted to do was much on his chubby fingers. He also started noticing that the chair has exciting flowers on it--the top right picture above is what a lot of them looked like--it took a lot of squeaking Sophie the Giraffe to get him to look at me!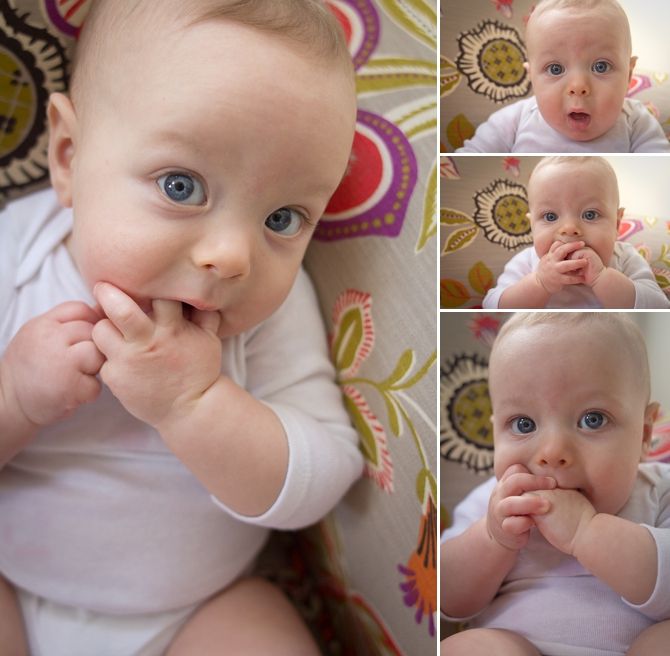 He's getting to be a little scoot-y... he can sometimes roll from his belly on to his back and manages to wiggle himself in a circle and forwards a little sometime. This is mainly a problem at night when he wiggles into the corner of the crib and gets mad. Reverse, Keaton.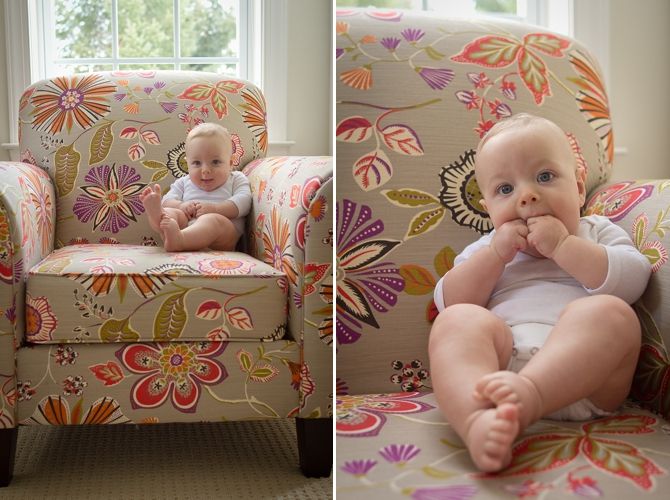 He's enjoying being in his bouncer more and more, probably because it has lots of things that are easy to gnaw on. Little stinker.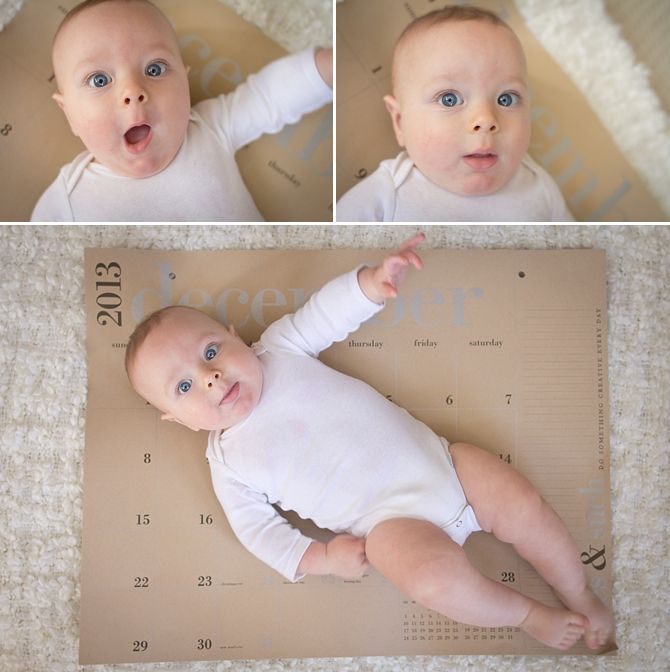 We're looking forward to spending this week with all the boys (and Sol's family!) in our house--enjoying our growing boys and celebrating Christmas. It's so special to have a baby at Christmas time--I love how tangible it makes our Savior's birth. The creator of the universe in a tiny baby. Amazing.
It always cracks me up when he kicks like crazy, so a few seconds of Keaton doing his thing. With music!