I try not to be the mom who marries their kids off to their sweet little peers, but these two kind of came up with the idea on their own. Margaret is one of Finley's favorite friends for Virginia, and we were lucky to get to have their family come stay with us this weekend! It was so fun to watch these two play so sweetly and creatively together--quite a departure from the fighting and crying and button pushing that we fought for so long. They were adorable, inventing little games together, "reading" books to each other in the bunk beds when they were supposed to be sleeping... (And how much do you want to pinch Margaret's little cheeks!)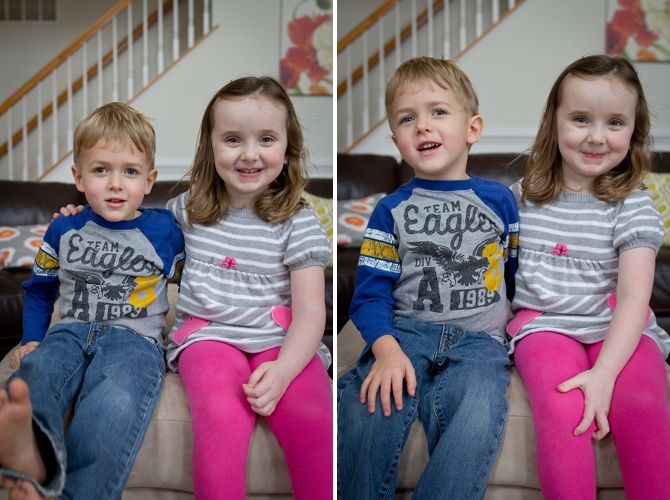 I think this is about as good as a group picture as you'll get with kids under five. Margaret and Abby are getting a new baby sister this summer--both of our families can apparently only make one kind of baby! If I can't have girls, I'm glad I have friends who let me love on their girls from time to time.
We're kind of in denial about not living in Virginia anymore and love to find excuses to travel there or trick our friends into coming here. We're so blessed to have such great friends in Virginia and to still have them close enough where we get to see them every so often.