Since Kat is itching to have a baby any day now, I thought I should probably blog about the shower! It was waaay back in December and may be my favorite party I've done to date. It's being featured on HWTM in March, so I'll post more details after that--but here's a quick peek!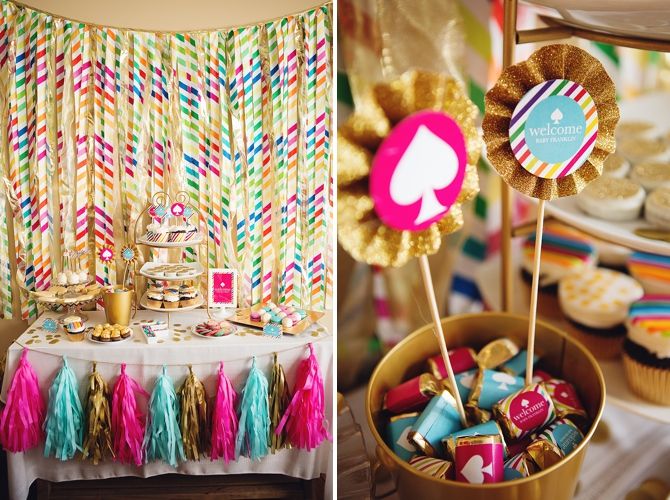 I flew into Wichita with just Keaton for the weekend--and it was kind of magical. Magical because I got to see so many dear high school pals, and magical because it was kind of a frozen winter wonderland. So frozen that Christina and Katie couldn't make it in--which was not at all magical.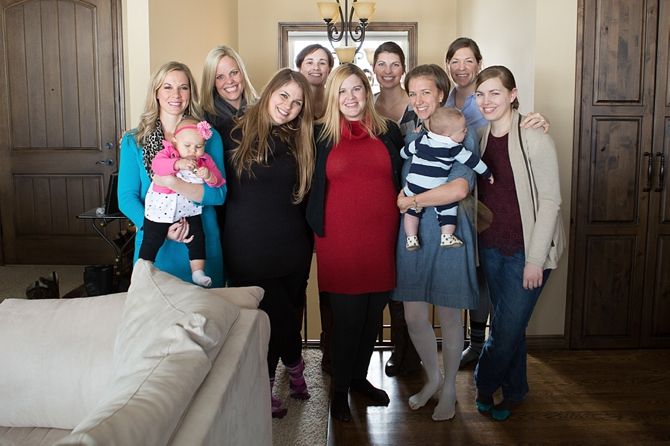 Pretty much all parents are "the best parents ever" but Kat and Tim might be an inch ahead of everyone else. They are seriously going to be the best parents ever. I love how much they have loved all our children--that baby is going to be absolutely smothered in love. In a good way--like you'd smother pancakes with syrup.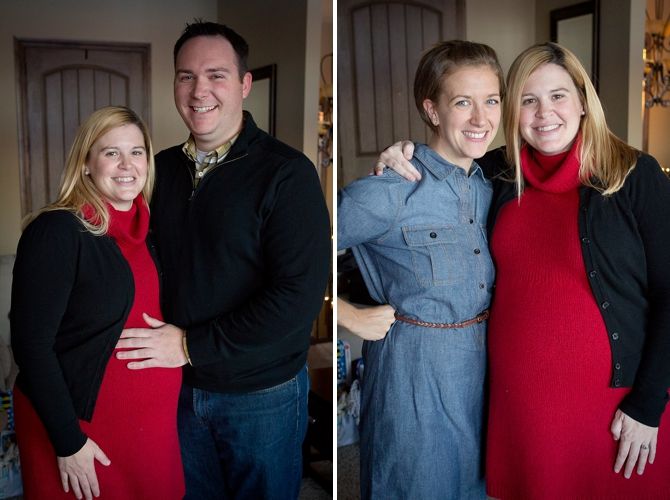 I feel like I'm a bit of a broken record about how much I love these girls, but how can you not? I mean, clearly they are an extra special bunch. Carrie and Courtney really helped make these pictures special.
And for every nice, normal smiling picture, there are plenty where we look like fools. It's second nature to us.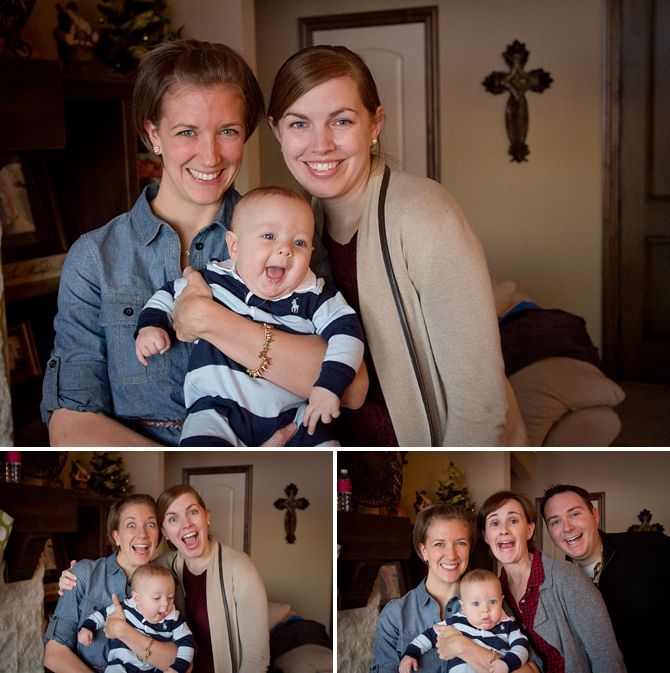 I was so blessed to get to travel down and see so many friends--thanks to Hillary to always being my hotel. I love that in addition to making weird faces, it's also second nature to end our days in Wichita at one of our houses, laying on couches and floors, laughing and talking. I hope it always is that way.