Pretty much since Finley discovered Legos, he's been obsessed with them. He found some in my brother's closet last year and realized they were the coolest things ever. We told him he couldn't have any until he was seven--that's how old his big pal Charlie was when he got them. (Which may or may not be true.) The thought of stepping on pieces all the time, trying to keep them out of Keaton's mouth and away from Brady Hulk made me tired. Not to mention trying to not lose and mix pieces...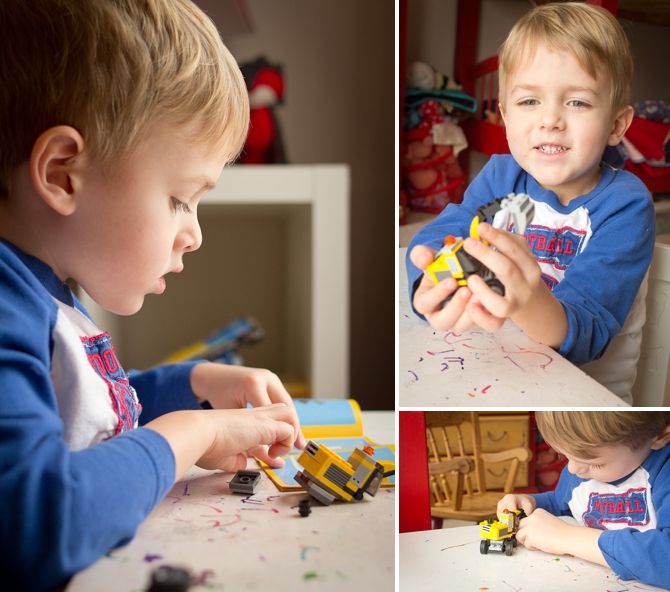 But the obsession kept growing stronger and stronger. Sol took him to see the Lego movie and he talks about "when he's seven" all the time. Like he thinks it might be soon. He loves to build with his Duplos and other blocks--and on a fateful trip to Barnes and Noble, we caved. We found a little box for $5 that built three little construction vehicles. After making Finley swear to keep it in his room and make sure he always cleaned it up, we decided to buy it.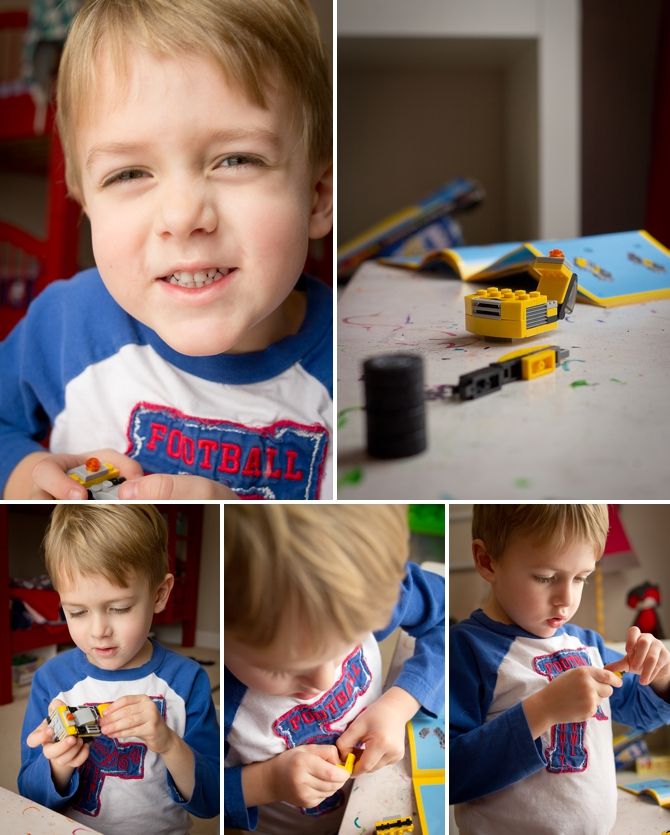 And oh how happy that made that sweet child. He played with it for about 6 hours after we got it--until I made him put it away for bed. We helped him follow the directions for the first two trucks--and then without realizing it he was able to build the third one on his own. I was shocked he could follow the directions--but kids tend to surprise you with what they can do. He likes to make up his own trucks and make them Transformers (obvi) and can switch between them pretty easily. The toughest part is getting the little bricks apart--any tips? I'm going to break a nail from all the prying.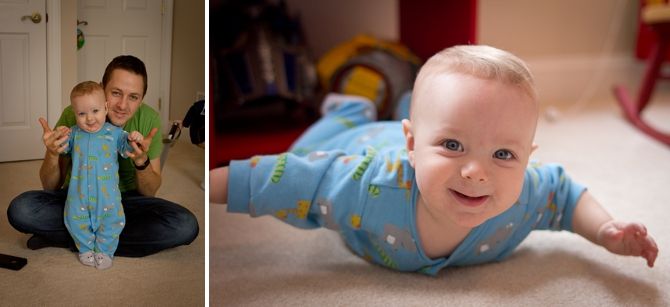 Keaton liked watching the Lego action. #obligatorybabyshot So let me know if you have Lego tips! We're hoping to very slowly ease our way into this craziness. He really would like a Lego person, so that may be our next step. I just don't know if I'm ready for all the little pieces!