Keaton was baptized! And lucky boy--he was a few months earlier than his brothers were when they got baptism. I am on the ball this time! He was a sweet boy and didn't mind at all--especially because our paster kind of doused him.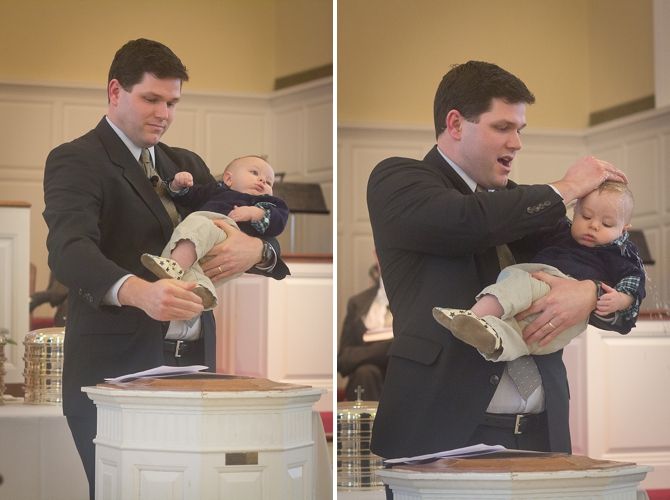 All of the boys were really well behaved--Finley and Braden both stood very reverently with us while we waited. (Although Braden refused to take his coat off--so you can't even appreciate their matching outfits.) When I asked Finley what the best part of his day was, he told me it was seeing "Keaton's baptism water." So sweet. He was very excited about Keaton being "blessed and baptized" and it was a great chance to talk to him about what baptizing means--that the water reminds us that Jesus washed our sins away.
Through a little but of luck, my parents got to be in town for the baptism! My mom was spending a few weeks in Rochester for work, and was able to come down for a weekend and my dad flew up to meet us. The week before my parents arrived, the pastor mentioned they were doing a baptism the following week and we could do ours then too. It was nice to have family there--and also to have someone able to take a few pictures! (Braden's face on the first picture kills me.)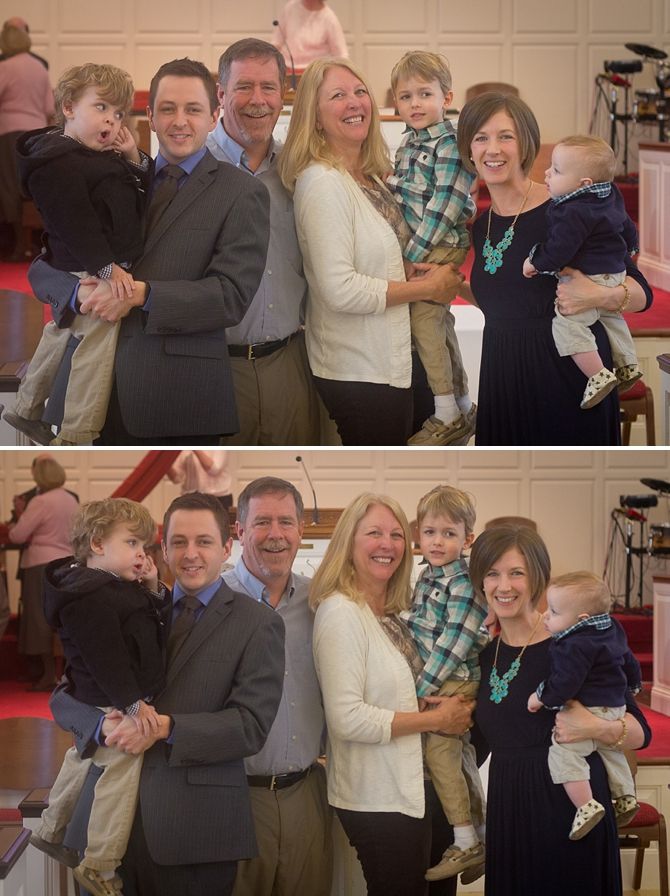 I have the hardest time remembering to take pictures of the boys with family so I was very proud that I got a few of them with my parents. They both ended up having to leave earlier than they planned--because of SNOW. Traveling to the northeast in February is generally not the greatest idea. Regardless, it was still so nice to have them in town to give us a little relief from the sleepless nights, play with our boys and spend some QT with us.